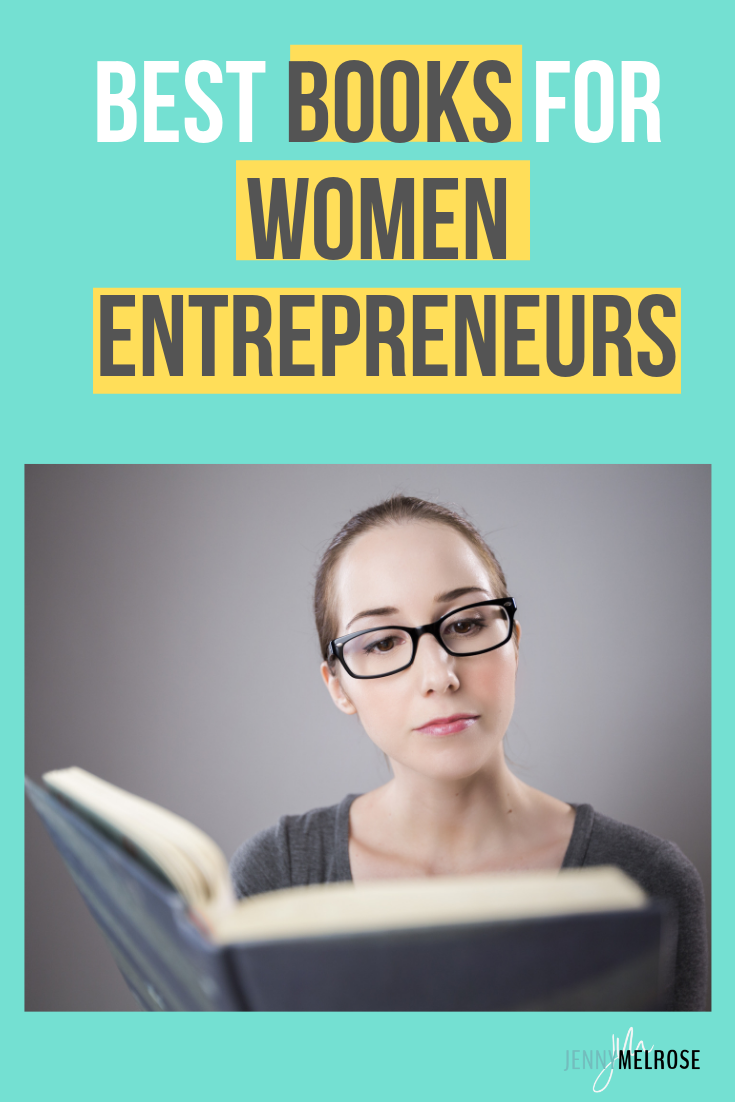 Books for women in business help to guide you in your entrepreneurial journey with little investment other than time. These best books for women entrepreneurs are perfect for anyone looking to up their knowledge from the comfort of home. Not only do these authors share important information for growing a business, but the content reflects the needs of a business woman and mom.
IE 102: 15 Best Books for Women Entrepreneurs
This was originally posted December 24, 2018 and has since been updated for user experience.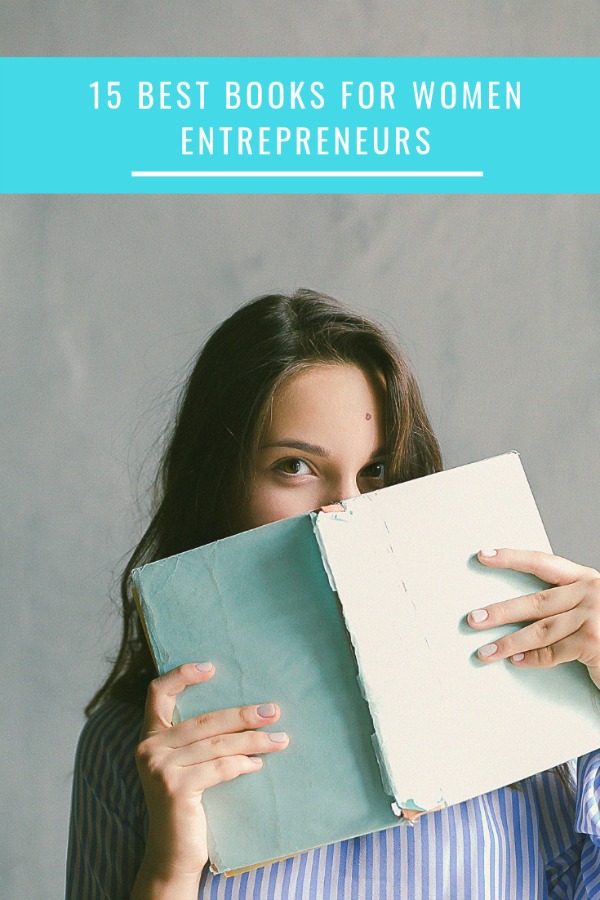 This post contains affiliate links where I will be compensated if you purchase any of them.
I love books that take into consideration all the things a mom has to deal with when she starts a business. Let's face it, men can talk all day about the hustle and the grind; about putting in 80-hour weeks to get something off the ground; about "putting your head down and getting things done."
But for mom entrepreneurs, there is a lot more to consider than just the business. We have kids who have school and homework. We have meals to make and groceries to buy, doctor appointments to keep and soccer practice or dance. Not to mention, we as a whole are responsible for the majority of the housework and cooking.
Before we dive into the titles, let me say that some of these books are written by male authors. I personally think it is important to get more than one perspective and each and every book on my list has had an impact on me and my business. So without further ado, let's jump in.
The BEST Books for Women in Business
Time is always well spent when you're continuing to educate yourself which is why I've put together 15 Best Books for Women Entrepreneurs. I try to ready every night before bed, but definitely have my fair share of books that I binge read. Even ones that inspire me so much that I sign up to run a half marathon directly after finishing them.
Influencer Entrepreneurs by Jenny Melrose
Of course, if you ask for a recommendation for books for women in business, I'll have to recommend my first book! This was written with YOU in mind. Women who are trying to juggle a business, kids, and life. Here you'll learn how to use your influence to build an audience and grow your business while balancing life and family.
If you've ever wondered how to grow an influencer business without selling your soul, this is for you. Be sure to grab the free workbook that coordinates with the book.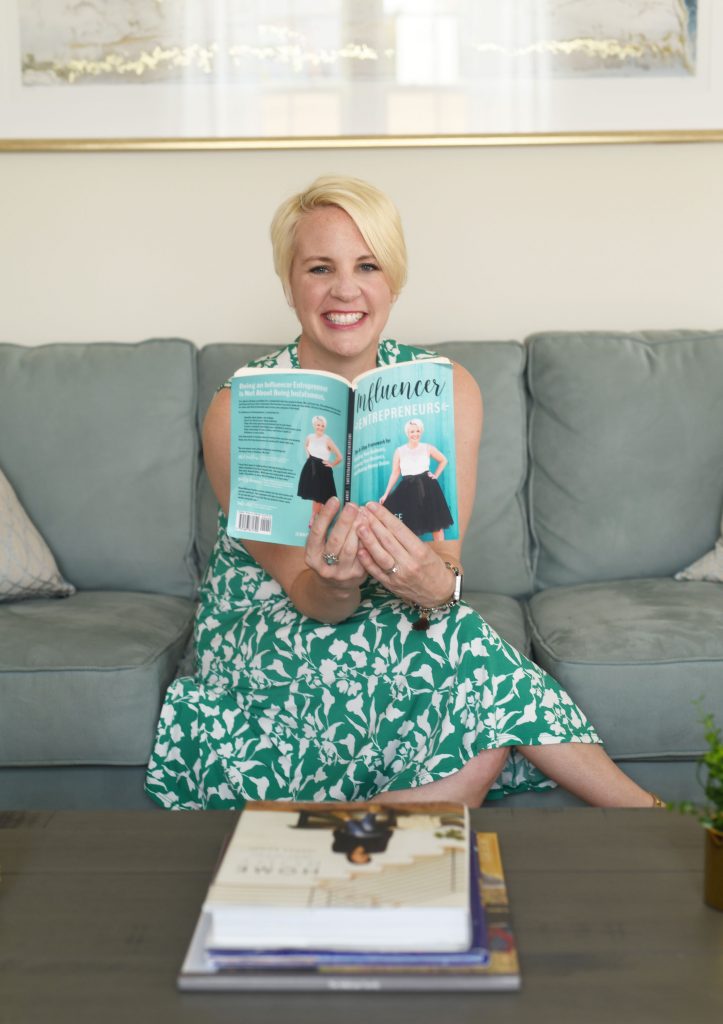 The One Thing by Gary Keller and Jay Papasan
Just like the title suggests, this book helps you focus on one thing and that is moving your business forward.
So many bloggers say to me that they feel as though they've plateaued. If this is you and you aren't sure what steps you need to take to keep moving forward, this is the book for you. This book has made such a difference in my own business.
I read this book the summer that we moved from New York to Charlotte when I was in a time of uncertainty in my business; not sure how to continue to grow my blog, The Melrose Family, and whether there was a second business that would take advantage of my teaching background. After reading this book, I started the Jenny Melrose site and it has been a whirlwind since then.
This book helps you put everything into perspective and figure out what you should be working on to get to the next level in your business.
I also read this one the summer we moved. This book helps you determine whether or not your product is something that your audience will be looking for.
You may have heard one of the ideas Pat uses in this book; "building a plane while it's in the air." And while you can't do that, you can talk to your audience and find out if your product is one that they have a felt need for.
This book is filled with practical examples and Pat is a great teacher. If you aren't already, you need to be listening to his podcast, Smart Passive Income.
I know, I know. You've heard a ton of hype and plenty of opinions about this book. I get it. But we are all adults here and I believe you can take the good from a book and let go of the rest. This book personally lit a fire under my butt.
As soon as I finished this book, I immediately signed up for a half-marathon. And I hadn't run a half-marathon since I had my first child. Um…nine years ago.
This book gave me the permission I needed to not only pay attention to my business but to pay attention to myself and to my relationships. I was inspired to be a better mom, a better wife, a better daughter, a better friend, and a better businesswoman, making it a favorite book for women in business.
Rachel has a podcast as well, along with speaking engagements and a new book coming out in March of 2019 titled Girl, Stop Apologizing.
This book falls more along the lines of a mindset type book. Carrie focuses on setting your goals, writing them down, and using visualization in order to achieve them.
Now, if you know me, you know I don't usually do the whole woo-woo thing. I do, however, believe that we need to take the time to be sure that we are maintaining the proper mindset. And if you aren't tending to your mindset, you can find yourself faltering in your business and getting in your own way.
If you are a fan of Thursday night television like I am, you are likely already a fan of Shonda Rhimes. She is the creator of Grey's Anatomy and Scandal and the executive producer of How to Get Away with Murder.
If you need a book that teaches you how to treat yourself and how to practice self-care, this is the book for you. Shonda is a master storyteller and this book is filled with personal anecdotes from her own life as a mom and businesswoman.
Clockwork by Mike Michalowicz
Mike Michalowicz is already very well-known for his book, Profit First, which teaches you how to streamline your business finances and be sure that you are taking home a profit from it.
This new book teaches you how to put systems in place for your business. As the subtitle says, "Design Your Business to Run Itself."
Systematizing certain parts of our business allows us to take a vacation, take sick days, or just get back some of the time we spend doing things in our business that someone else could take on.
Seth was recently on Amy Porterfield's podcast discussing his new book and the premise behind it.
In this book, Seth is talking about marketing, obviously, but more the fact that we are all marketers. He stresses that you can't rely solely on ads for getting your content in front of people. You have to be a marketer.
If you cringe when you hear the word marketer and you think you never want anything to do with that, hear me out. Seth teaches you that marketing simply means knowing your audience that you serve. Knowing that avatar.
Once you know that person and you begin to serve them well, they will become raving fans and they will bring people along with them.
Dana is the leader behind the Boss Moms movement and the Facebook group I talk about so often. Dana holds retreats, speaks, writes, and hosts one of my favorite podcasts, The Boss Mom Podcast.
In this book for women in business, Dana talks a lot about is becoming the CEO of your business. It's so easy to get lost in the weeds of your business but what you want to do is find the balance that works best for you between home and business.
Do you have a tendency to hesitate before you take the next step in your business? In this book, Mel teaches you how just 5 seconds can make the difference between remaining stagnant in your business and pushing yourself to be the best you can be, which is so important for women entrepreneurs.
This book is aimed not so much at women in business now with blogs and online businesses but more at women in business in the future. This book made me think about myself as a business owner and influencer and what the purpose of my content is.
The purpose of my content is helping other women business owners show their own daughters and the girls in their lives see what it looks like to be a female business owner and to encourage these girls to own their own businesses in the future.
Influencer by Brittany Hennessy
If you hear me talking week after week about being an influencer but you just don't quite get it or you can't quite think of yourself as one, this is the book for you.
Whether you're working with brands or you want to be, or you just want to have more influence on your audience, Influence will help you figure out exactly how to get there.
Again, this is a bit woo-woo for me but it covers how, in order to get things back, you have to put them out there. If you don't put your dreams out there, they will never happen. The very act of putting your stuff out there will encourage you to take steps toward making them happen.
This is the same author of Profit First and Clockwork. This one focuses more on marketing and I would compare it to the book I mentioned earlier by Seth Godin.
Mike is putting forth the idea in this book that your audience should be one big pumpkin, not a whole bunch of little pumpkins. Think of your perfect customer and that's the big pumpkin you want to continue to recreate.
Natalie Eckdahl is the creative mind behind the Biz Chix brand. I was actually in one of Natalie's high-level masterminds about a year ago.
I love the subtitle of this book: Silence Your Inner Mean Girl. It's so common for us as women to get down on ourselves and think that we aren't doing enough. We have a tendency to talk to ourselves in a way that we wouldn't even talk to our worst enemies.
Natalie wrote this book to help us learn to silence that inner mean girl. She gave a keynote on this topic at the most recent Biz Chix Live and it is well worth a listen. What mean things do you say to yourself? DM me and tell me!
We all want to feel more productive. Have you ever considered the fact that your habits are what is making or breaking you? In this book, Brendon talks about the key habits that high-performing people have and how they can help you to take your own business and life to the next level.
A reading challenge for women in business
I hope this list gives you a jump start on taking your business to the next level. Personally, I have read every one of these books. I refer to them on a regular basis and they help me make decisions for my business as I seek to take things to the next level.
Reading every single night before bed helps me keep my own mindset in the right place. I like to see things from different perspectives and figure out how to use those bits and pieces in my own business. The same habit of reading on a daily (or almost daily) basis can help you in your business, too.
I encourage you as a new year comes in, make reading a habit. Let your kids see you reading real books. Set that example for them and make it a habit for yourself. Are you willing to read 2-3 books this year? I challenge you to make that a commitment.
And if you aren't much of a reader, try Audible. You can listen on your commute or while you're making dinner.
As you read through these books, take a picture and tag me on your IG story. If you have a suggestion for a book that I didn't mention, DM me on IG and tell me about it and why you love it.
Okay, you've got your homework. Pick a book. Or two or three or hey, pick all 15! Spend time educating yourself and setting a great example for those around you! And let me know what you're reading and learning.
Action Steps: