With Jenny's help, I was able to triple my email list in the first 6 months of membership. The weekly live trainings are inspiring and informative. Being surrounded by a group of motivated and like-minded influencers is essential as you grow your business.

Alix Strickland-Frenoy

Blogger, Special Learning House
From "Hobby" to "Side-Hustle"
So, you want to know a little about me, huh? Talking about myself isn't exactly my forte, but I'll give it a shot. I started out the same way as a lot of my students-blogging as a hobby. I'm a little embarrassed to admit it to you, but honestly?  I never really thought I'd make more than some fun money with this gig. Not at first.
It was 2010, I was living in Upstate New York with my husband and baby girl (now we have two). I was also busting my butt working full-time as an inner city reading specialist. I just needed a way to say sane. A creative outlet. Some way to feel connected and ME. Not just a mom, not just a wife, not just a teacher, so I started the www.TheMelroseFamily.com, a lifestyle blog that focused on recipes and projects that were quick and easy. I wanted to give busy parents (like me) stress-free ways to enjoy being together as a family.
I started with zero knowledge and no tech skills, but I learned everything I could….about ads, affiliate sales, networks, driving traffic, SEO, photography, engagement, collaborations, and on and on. Slowly (too slow with what I know now) I started to see a little cash.
I officially had a "side-hustle."
From Side-Hustle to Full-Time Lifestyle Blogger
In my wildest dreams, I never thought that side-hustle would grow from a couple hundred dollars a month into a six-figure income that gave me the luxury of quitting my teaching career! And, it wouldn't have if I had kept following what all the gurus were saying to do. Back then, I didn't have a massive following, a six-figure email list or impressive page views and I was sick of chasing my tail trying to get them! Instead, I developed my own unique process for working directly with brands (Pitch Perfect Pro). That was the game changer.
In the first month of using my system, my income tripled, then it tripled again the second month…in less than 6 months, I was consistently making 5 figures every month. There were no networks to deal with, I called the shots, my audience LOVED the sponsored posts and the brands I was working with (Neutrogena, Sara Lee, Glad, etc) were so thrilled that they kept coming back for more posts. I was fully booked months in advance. (And, YOU can be too!)
From Lifestyle Blogger to Business Coach
When something awesome happens to you, don't you want to just shout it from the roof (or at least post it on Insta)? That's kind of what happened. I ended up telling friends, teaching them the system and it worked. Every time. (And, not just for "mom" bloggers either!) I was beyond thrilled with their success!
Word spread; I was told no one was teaching this. The demand ended up being too big for me to ignore, so in 2016 I launched www.JennyMelrose.com. Since then, I've coached hundreds of bloggers and entrepreneurs to their biggest business successes through my courses, membership groups, masterminds and private sessions. I've also helped thousands via my free Facebook Group, podcast, and by guest speaking for podcasts and conferences nationwide (Everything Food Conference, Type A and Blog Life U, just to name a few).
I'd love to help you next! If you have any questions, just shoot me an email using the button below.
Best,
Jenny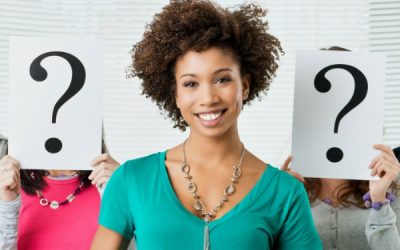 As spring approaches, I begin preparations for opening a mastermind group. If you've ever thought about joining a mastermind but aren't sure if it's the right fit for you, I want to tell you what masterminds are and what you can expect if you decide to join my...
Tired of being asked to create content for free... or better yet, a bag of granola?
Want to give them a piece of your mind? Or hit the delete button? You could...OR, you could steal the emails I use to flip those low-ball product offers into four-figure campaigns!