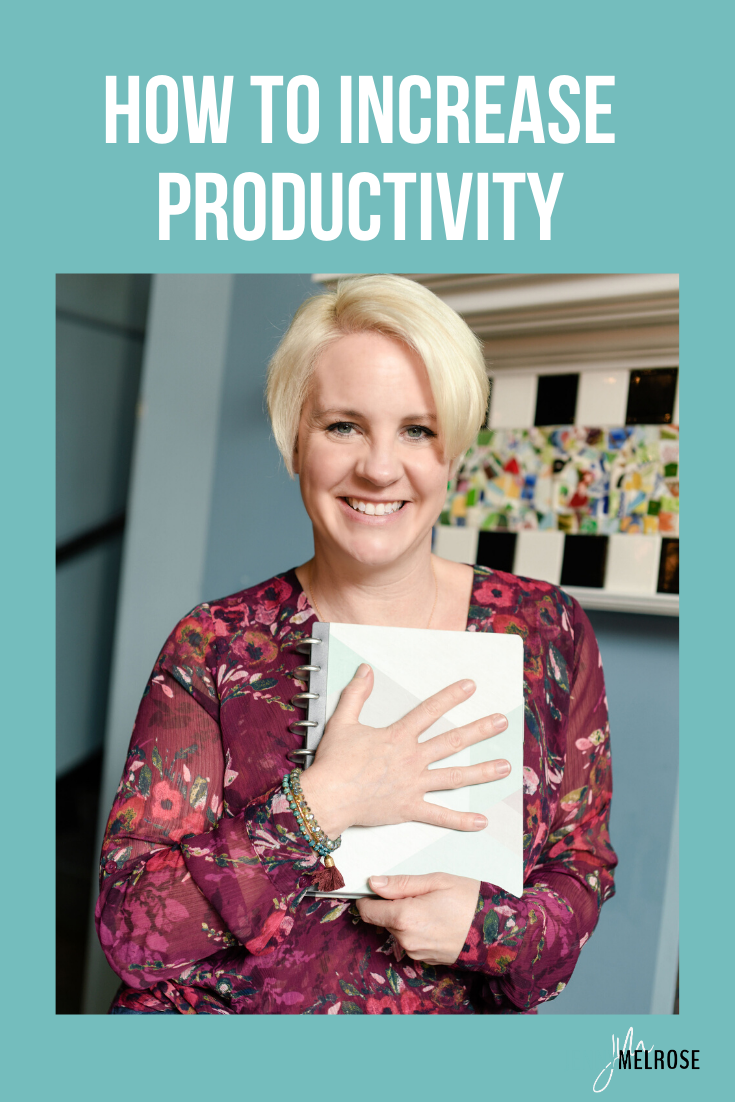 As we move deeper into 2020, are you feeling less than productive? What's happened to those resolutions or goals you set back in January? Are you ready to learn how to increase productivity to help you move your business forward?
If any of this speaks to you, if you can identify with feeling like you have too little time and too much to do, then stay tuned for today's episode.
My guest, Tonya Dalton is a wife, a mother, an entrepreneur, and now an author. She is also a recovering perfectionist.
IE 161: How to Increase Productivity with Tonya Dalton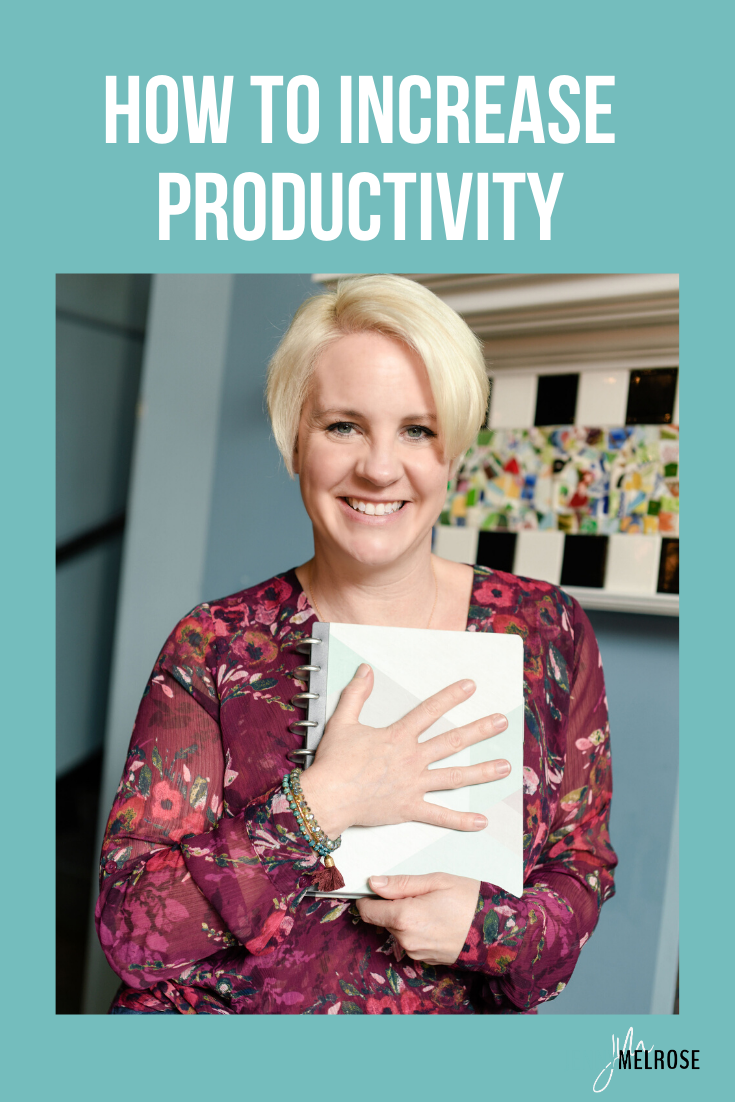 This content includes affiliate links where if you purchase something I will see a small percentage of compensation from it.
In 2008, while she was a stay-at-home mom, Tonya began selling jewelry wholesale as a side hobby. A year later she was able to grow her business to the point where her husband was able to come and work alongside her and they moved their family to Asheville, NC.
About a year after moving to Asheville, Tonya realized that she didn't really love the work that they were doing. They were running a business that was their sole income, but it wasn't fulfilling to Tonya.
Creating a Fulfilling Business
As Tonya dove into what was important to her, she discovered 3 things that were part of the heart of who she is as a person:
She loves teaching.

She loves empowering women.

She loves productivity.
These 3 very unrelated things were eventually tied together to create inkWELL Press.
inkWELL Press is a company focused on empowering women through productivity, products, and training.
Tonya doesn't just talk about productivity; she lives it. All the strategies and systems that she talks about, she is integrating into her own life.
Tonya has released a planner, started a podcast, and written a book.
Customizing Your Systems
Because we all process information in different ways, often people think they are failing at productivity when actually, it is the system they are using that is failing them.
This is why Tonya created her planners to be customizable.
Some people like vertical planning, while some prefer horizontal. You can choose a weekly view or a daily view. This is all to meet the different needs of different people.
When we customize our systems around ourselves and what's important to us, it allows us to continue to grow.
"We have to stop bending and twisting and turning ourselves to fit these very specific buckets of what productivity looks like or what life should look like. So often, we live with what we think we should be doing. Instead, let's live our lives with what fits what we truly want and desire."
Joy of Missing Out
Tonya's book "Joy of Missing Out" is for all of the people who live in FOMO land. (Fear of missing out.)
Joy of Missing Out is the idea that there is so much joy and happiness to be found in our lives; it's just often buried underneath the busyness of each day.
Joy of Missing Out is about making a priority list instead of chasing a to-do list. It's about having your day revolve around what's actually important to you.
When is the last time you went to bed and thought, "Wow, I did so well today!"? You need to end your days feeling satisfied and successful.
Finding Your North Star
It's important to understand who you are. The whole first section of Tonya's book is about figuring that out.
A big part of that is knowing your North Star:
Your mission

– why you do what you do

Your vision

– where you want to go

Your core values

– how you're going to get there
When you have your North Star, it's so much easier to customize your productivity to work for you. It's easier to say no to opportunities that don't fit that, and makes it possible to say yes to what does fit you.
Finding that North Star makes it so much easier to discern what does fit you. It won't only help you in your business, but in your personal life as well.
It's not about spreading yourself so thin that you can't do it all. It's more about giving your energy to the places you want to give it.
Creating Systems At Home
One of the things that Tonya talks about in her book is creating systems for the home.
She realizes that not everyone will be able to just hire out the tasks in their home that are taking up a lot of their time and effort.
Creating these systems, and also enlisting the help of your children, is one way to make things work if you're in a place where you can't afford a housekeeper or someone to do your laundry.
You need to lean on your team, and your team at home is incredibly important.
Using Traditions As a Productivity Hack
Traditions are yet another thing we feel like we should be doing.
When you're stretching yourself thin trying to do all the things, you're not enjoying it or being the person you want to be.
But Tonya says that traditions are the best productivity hack out there. They happen automatically, without us having to think about them.
For example, Tonya's Christmas Eve tradition is making homemade ice cream and roasted crab. It sounds elaborate but it's super easy because she does it every single year. She doesn't even think about it anymore.
These traditions become special because of the memories and closeness they create.
Writing a Book
If your book topic is not something that truly matters to you, it won't leave you fulfilled or grow your business.
Writing a book allowed Tonya to dive even deeper into what she loves talking about. Writing also allows people to begin viewing you as an expert on your subject.
If you're thinking about writing a book, make sure you are thinking about your North Star. If you don't know your why and where, wait until you do know those things to start writing.
Your book is not just words on the page, it is pieces of your soul on paper.
You can share parts of your life that you've never told anyone. This becomes part of your legacy and story for your children and grandchildren.
It all goes back to your North Star. Knowing yourself and what's important to you makes it possible for you to be relatable and to reach the audience you desire.
If you want to know more about Tonya or her products, she would love to connect with you on her website.
Action Steps: