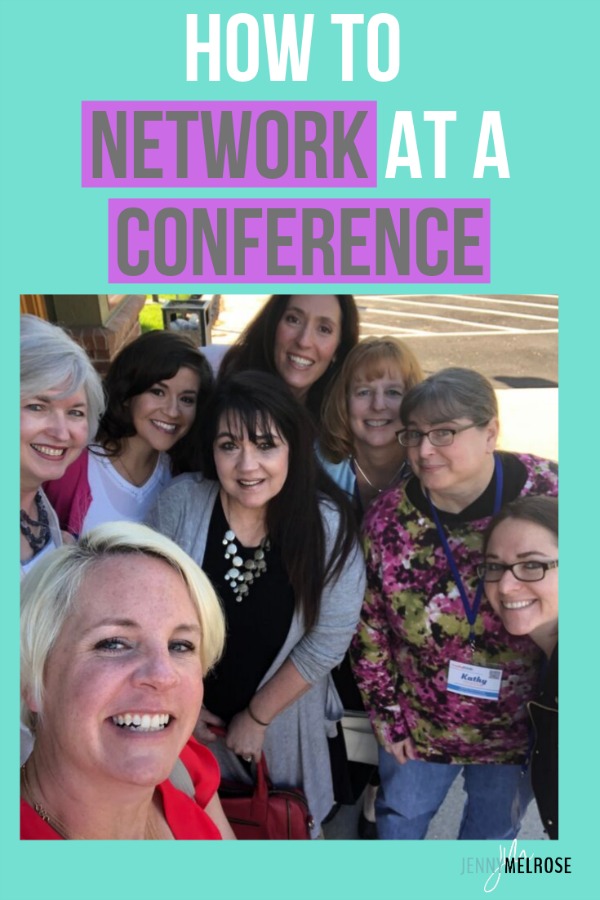 In today's episode, we are talking about how to network at a conference.
It's not as simple as you may think, especially for those of us who are introverts. But never fear, because I'm going to give you tips on how to network and grow your business, which is the whole purpose of attending conferences.
IE 142: How to Network at a Conference

Before I dive into that, let me tell you that the tickets for my own live event, Influencer Entrepreneurs Academy, are going fast.
This event is being held in Charlotte, NC, March 31 – April 2, 2020. The speakers for next year's IEA are amazing and I am super excited about it. You will receive teaching and then you will have time to put all of the strategies you learn into action in your own business.
Rather than spending 2 days taking furious notes while speakers talk fast, each attendee will be put into a mastermind group of other women. You will sit with these women and you will all work together to help each other implement the lessons. If you haven't gotten your tickets, do it today.
Get Out of Your Comfort Zone
The very first thing you need to do when planning for a conference is to prepare to be out of your comfort zone.
Whether you are an introvert or extrovert, this will be true for everyone. You will be meeting and talking to brand new people and you need to be prepared to find commonality with them.
It's okay to feel uncomfortable. Every single conference that I attend starts off with me feeling nervous and uncomfortable. I just have to focus on being prepared and finding a friendly face to talk to.
Find the Friendly Face
The second thing you need to do is to find that friendly face.
You don't have to be the center of attention and walk up to a big group. That gives me anxiety.
One of the best things you can do is to find someone sitting on the sidelines and introduce yourself to them. That person could also be having a tough time introducing themselves to the large groups as well.
Don't feel like you have to meet every single person at the conference. Know what your expectations are. Are you trying to meet different brands or bloggers? Are you looking to find an ad agency?
Setting expectations for the conference is super important so that you don't walk in unprepared.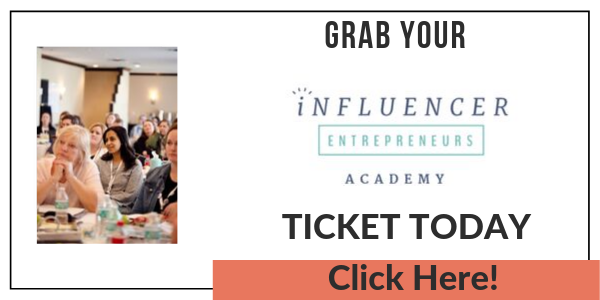 Know Your Elevator Pitch
Once you've decided to go introduce yourself to someone, you have to know your elevator pitch.
When I attended my first blogging conference, I wasn't even blogging seriously. I just posted about my food and taking my daughter to the zoo. I was so overwhelmed. I didn't have my elevator pitch down and ended up fumbling over my words when asked to share it.
You have to be able to articulate what it is you do and who you do it for. If your elevator pitch needs practice or you haven't started it yet, we have a podcast episode all about creating a killer elevator pitch.
Listen To People
You need to be able to listen to the people you are talking to.
You want to try and connect with them. You will find commonality in questions like, "Where are you from?", "How many kids do you have?", etc…
If you listen to what they are saying, you will find little tidbits of their story that will lead to more questions. This helps the natural connection grow.
If people listen closely to my story, they will hear me say that I live in Charlotte but I am originally from New York. That can be the beginning of a great conversation if they're paying attention because I can tell them why we moved from New York to North Carolina and make that connection with them.
These types of natural connections develop into friendships and relationships. They help you to build collaborations.
Meet New People
You don't want to stay with the same people for every part of the conference.
The purpose of going to this conference is not to just hang out with your girlfriends. If you are investing money in the conference, your goal should be business growth.
Make sure you are putting yourself into different groups of people to create new relationships.
If you have a group going out to dinner, make sure you are sitting next to different people each time. If you've been blogging for a long time and have your circle of friends, don't just hang out with them.
Your purpose should be to build really strong relationships with new people at the conference. I want to challenge you to reach for that growth in your business by creating new relationships.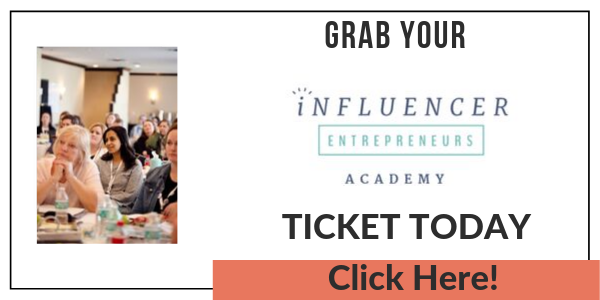 Bring Your Business Cards
Another important part of conference networking is bringing business cards with you.
You don't need to order 500 cards to bring with you. A lot of times you will find that your business cards need updating every few months or so, so you don't want to overbuy.
Put your personal online profile picture somewhere on your card. If you are going to a large conference, it can be difficult to remember everyone you meet. If you have your profile picture on your business card, people will be more likely to remember you.
They are more likely to follow you on Instagram or other social media if they can connect your profile with the picture on your card.
You also want to have your email address clearly on your card. Don't make people search for it.
If you plan to work with brands and want to give them your business card, get their card as well.
This allows you to get that golden ticket I teach you about in Pitch Perfect Pro and you didn't even have to search for it, they handed it to you.
Your blog URL needs to be clearly displayed as well. If photography is a big part of your business, add some of your pictures on the back of your card. If you decide to use photos, make sure they are specific to your brand and not just random images.
Make sure that when you are representing yourself, you are representing the you of today and what you are known for. If you know Google is sending people your way for your southern recipes, those are the pictures that should be on the back of your card.
Create A Relationship
Once we have that business card, the next piece is that you need to create some form of relationship with people.
It doesn't have to be a deep connection where they know everything about your life, but it needs to be a relationship that continues to grow over time.
Networking at a conference will be huge, especially if you are introverted and struggle to make connections. This allows you to get to know people over something you have in common (blogging and business) and continue that relationship after the conference is over.
We make this super simple at IEA. We place you in your tables ahead of time, based on your niche. We place you with different types of niches, which allows you to get more of an idea of how blogging and business work for other types of brands.
We have IEA set up so that you can build those relationships and continue to grow your business based on what you learn from those people.
IEA is capped at 150 people and we are so close to being sold out, so if you haven't grabbed your ticket, you need to do that today. And get these steps down that I talked about today so that you will be ready when you get there.
Action Steps
Make sure you download the worksheet I created for you. It will help you whether you are an influencer, own a brick and mortar store, or are selling products.
Understanding your positioning will help you stand out in the market and will begin to attract those clients and that audience to you that will help you create the business of your dreams.