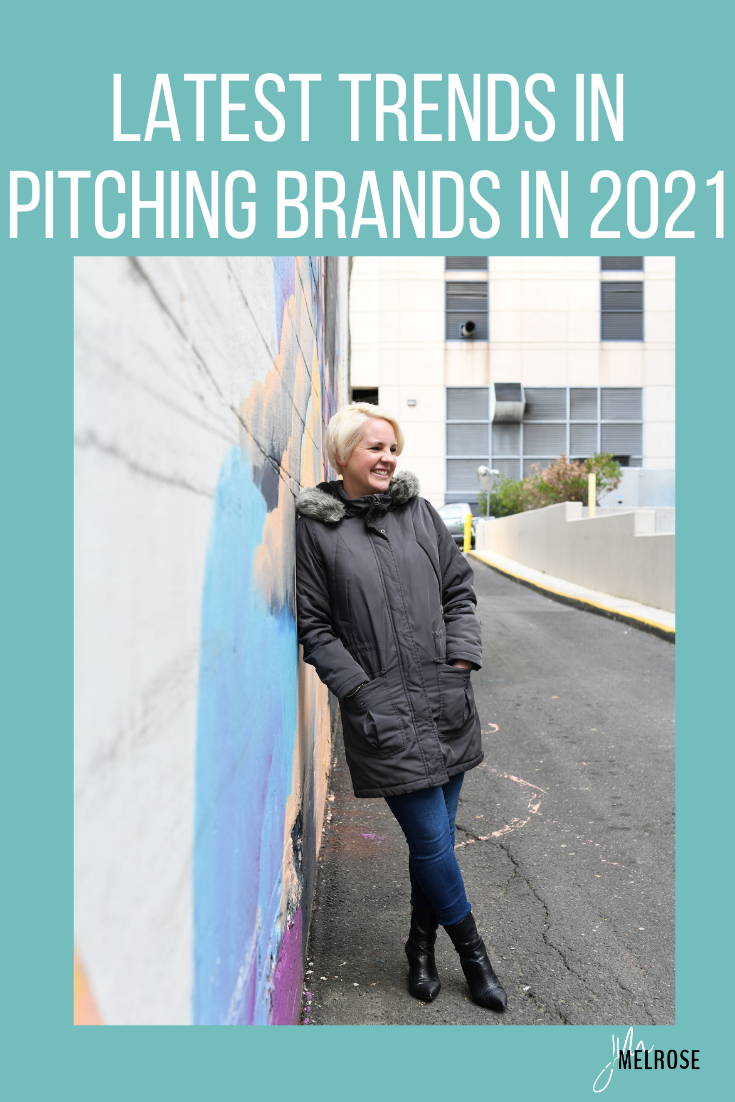 Anybody who has been working online for 6 months or more can tell you that things change rapidly in the online world. Social media changes, search engines change, businesses change. The things that worked last year don't work this year.
Today, we are going to talk about how to change along with the online space and how to be up to date on the newest and best ways to work with brands in 2021.
IE 106: Latest Trends when Pitching Brands for Sponsored Content in 2021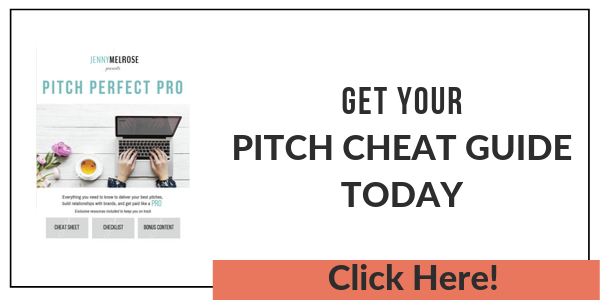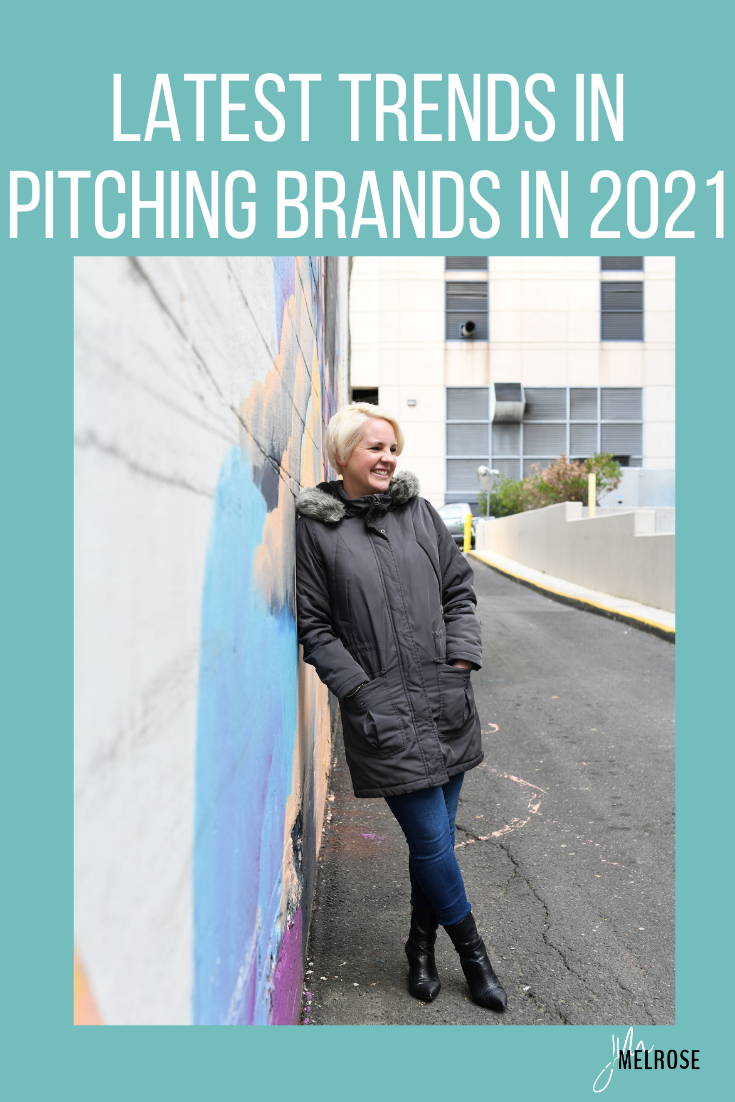 This was updated January 2021 to keep you in the know for during and after Covid.
Brand Emails in 2021
When this episode originally aired, we had just finished quarter 4 of 2018. With it being the first quarter of 2021, I want you to know that we are going to see an influx of brands spending billions of dollars on influencer marketing. Covid rattled the world in many ways, but it opened up the eyes of brands when it comes to spending their money on advertising. They are no longer spending billions of dollars on TV or Print advertising. Instead they are sinking their money into digital advertisers and primarily influencer marketing for sponsored content.
The reason for this is that with platforms like Tik Tok and Instagram growing in their daily viewers, they have become more and more important. People are spending hours getting lost in IG Reels or Tik Tok videos and what better way for brands to connect with an audience then through influencers on those platforms. Brands are also now more aware than ever before about the relationship that influencers have with their audiences.
The brands are going to reach out to influencers that have developed strong relationships and have engagement with their audience. It's no longer about the number of followers, so we will see more micro-influencers landing contracts with brands. Audiences don't buy into celebrity influencers any longer. Instead, they are hooked on you as an influencer and brands want to tap into this authentic relationship.
Why You Need to Establish Relationships with Brands
If brands are reaching out to bloggers that they have relationships with, we should be asking ourselves how we can build those relationships with the brands so that they think of us when they have extra money to spend. Most brands have seen their budgets get cut due to Covid in 2020 so they are looking to work with influencers that they know can deliver, which is why establishing that relationship is even more important now than it was ever before. In 2021 we will see those advertising dollars come back in full force and look to influencers that have built strong relationships with their audiences through the crazy of covid.
The first thing you have to keep in mind is that, while tagging brands on social media is the best way to get their attention, that doesn't mean that you will immediately get a contract with them. In fact, you likely will not.
Everyone is tagging brands in their posts these days. You won't be the first one to tag the brand and you won't even be the only one on that day. Because of this, you need to begin to build a relationship with the brand you want to work with.
How to Build Relationships with Brands
You don't build relationships by tagging a brand in one 15-second story. You need to be able to share with a brand who your audience is and why they would love the product that the brand sells. The brand needs to understand the value of their product to your audience.
You have to understand that this is not about you. It's not about how many followers you have. It's all about engagement and the repertoire that you have with your audience.
How many of your followers comment on your posts or DM you after a story? Do you know any of them by name or know things about them or their families? Brands want to see that you have that type of relationship with your audience.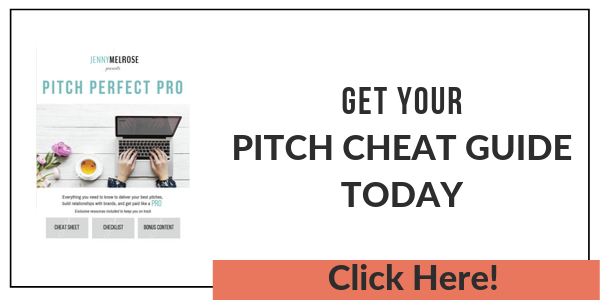 Using Instagram Stories to Engage Your Audience
A brand is more interested in how you use stories on a daily basis than they are in the fact that you are tagging them.
If you only do a story when you want to tag a brand, they aren't going to be very interested in talking to you. Brands want to see you using stories for your audience and your audience connecting with you over those stories.
You also need to be using every facet of the platform. Are you using stickers or gifs on your stories? Do you do polls so that your audience can chime in? When is the last time you asked a question using the question/answer feature and had your followers talk to you? Have you ever given your people a chance to "ask you anything" using that feature?
The easiest way to interact with your audience in stories is using the polls feature. In episode 184: Selling from Instagram, I give you my step-by-step strategy for using polls and getting into their dm's, which also affects the Instagram algorithm.
If your audience doesn't know how to engage with you, it's likely that you don't know your audience very well. And brands don't care if you have a million followers if you can't show them why your audience would benefit from their product.
Using Case Studies to Build Your Business
You can have a million page views a month and it doesn't mean that brands are going to want to work with you. Brands care about the end user, not you as a blogger.
If you don't know your audience, you need to get to know them. You need to find out what types of content resonate with them and create more of that content. Brands want to know that you can create the kinds of content that your audience wants and will engage with.
If you don't know how to find out what your audience wants, you can do a case study to find out. Don't let the words "case study" freak you out. It's simply a way to gather information.
So I would put out a certain type of content and measure the engagement I get from my audience over it. Let's say I want to offer a brand 5 stories that will stay on my highlight reel for 14 days.
I would need to do a test case by producing 5 stories on a similar topic and leaving them on my highlight reel for 14 days. I would measure the level of engagement and views my audience gives me over that content. This way, I can answer the brand's questions about audience engagement.
Just because you have never worked with a specific brand doesn't mean you aren't qualified to work with them; you just have to show them that you know what you're talking about.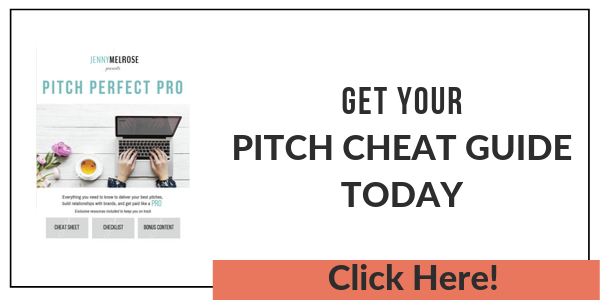 Market Yourself as a Business
One of the hottest trends right now is that brands don't want to work with people who are suddenly "Insta-famous." They want to work with people who are building a business.
Unless you have a goal of where you are taking your fame, brands are more likely to choose to work with someone who has a plan for the future. Because let's face it, the algorithms will change again. And where will your Insta-fame be when things change?
What happens when the topic you want to talk about is no longer acceptable on the platform where you are a star? Things change quickly.
You need to be able to prove to a brand that you have a plan and that your audience is engaged with you and is sticking around for the long haul, which is why having a strong elevator pitch is so important.
Keep Track of Your Interactions
Which platform is performing the best for you as far as interactions with your audience?
This is such an important point and it needs to be stressed over and over. If the majority of your traffic comes from Pinterest, how are you capturing those people? Typically speaking, Pinterest visitors are there and gone in a matter of a few seconds. If you don't do anything to capture their attention and better yet, their email address, you are losing them permanently.
Brands want information about your email list. You should be prepared to share your open rates, click through rates, where they come from, and the kinds of engagement you get from them.
Your email list is the most important thing you have as a blogger who not only wants to work with brands but who is building a real business. You can certainly sell to your audience through affiliate links, but you also have the opportunity to sell your own products to the people on your list.
If you need help with your email list, please go read this post where I share ways to jump-start your list growth!
Action Steps: