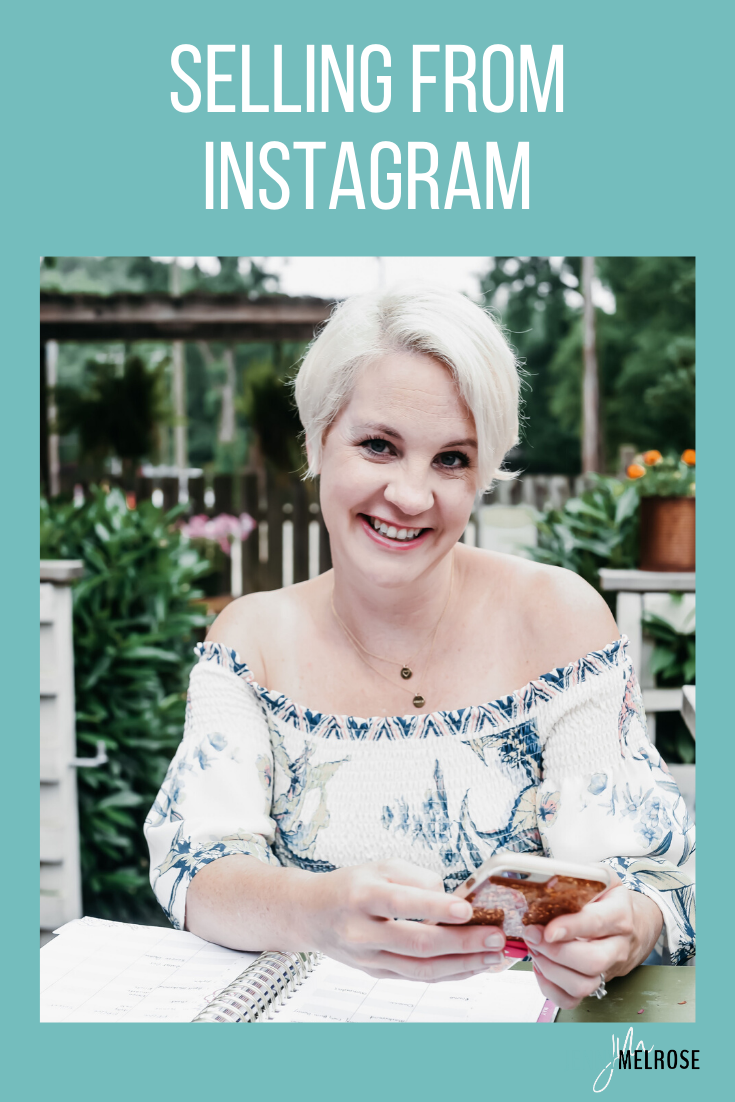 Selling from Instagram is one of the best places to sell to your audience because it's the one platform where you have the unique ability to have a regular conversation with them.
IE 184: Selling from Instagram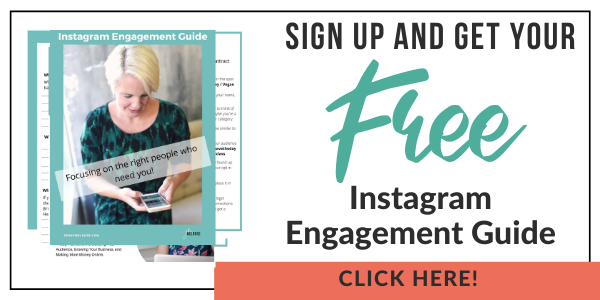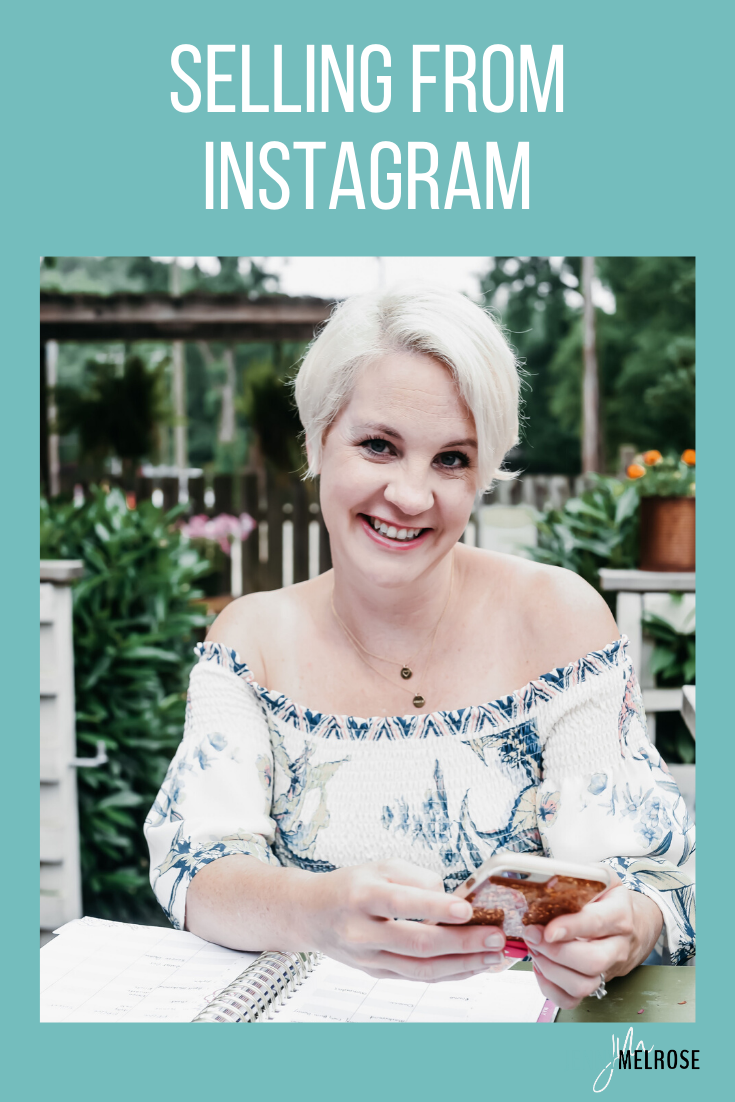 Using Instagram to sell your service, product, or course is unique because you have the opportunity to have a regular conversation with your audience through your DMs. And having that conversation is the only way you will know exactly what your audience needs from you.
Knowing your audience and being able to solve their problems is the only way you'll effectively be able to sell to them.
My Instagram Engagement Guide will help you with creating consistent content and this will help tremendously with selling from Instagram. Make sure you download it today!
Know Your Audience
In order to sell on Instagram, you have to make sure that you have attracted the right audience. The audience you are trying to attract needs to know what you are creating for them.
Knowing your audience and having your elevator pitch under your belt is so important. My elevator pitch for The Melrose Family was "creating quick and easy recipes and projects for busy parents." This lets you know what I did and who I did it for.
You have to be very clear. This needs to be stated in your Instagram bio. Don't list your likes or say "DM for collab." That doesn't mean anything to the average user. State who you are, what you do, and who you are doing it for.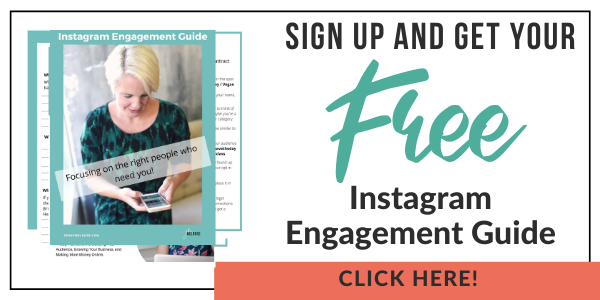 Get Your Audience In Your DMs
You have to know what the purpose is that you are trying to get in front of your audience. This could be a service, course, a book, or a blog post you want to get more eyes on.
It's been shown that people have to see things a minimum of 7 times in order for them to take action on it. I talk about this in my book many times.
Using Instagram stories is the easiest way to do this.
Remaining consistent in your stories and regularly bringing up your service, course, or blog post is the only way to actually get people to click through and get the sale.
You have to use the features in Instagram stories in order to give your audience a call to action.
You want your audience to end up in your DM's. This triggers the algorithm that you have a relationship with these people and will cause them to make sure that your audience is seeing your content regularly.
Stop sending people to the link in your bio. They might like the photo you posted, but they won't stop scrolling to actually go to your bio, click over, and look at the recipe or whatever it is you shared.
Instead, have a call to action in your caption. Tell your audience to leave their favorite emoji if they'd like the recipe. Get them to interact with you.
Once people have let you know that they're interested, DM them. Send them a DM that says "Here's the recipe you wanted," and then send another DM with the live link.
Giving a Call to Action
Continually give your audience calls to action in stories. The easiest way to do this is to use the poll feature.
If you are doing an Instagram story of yourself talking to the camera, you always want to summarize what you said in text over the story.
75% of users do not listen to stories with their sound on. If you have a bunch of slides of you talking and you haven't summarized it in text, you will not be reaching people like me who will just continue swiping.
And personalize your poll options. Let's say you're asking your audience if they would like the link to a podcast episode on parenting. Change up the poll from "yes" and "no" to "heck yes!" and "already listened!"
As you get responses from the poll, respond to the users through DMs.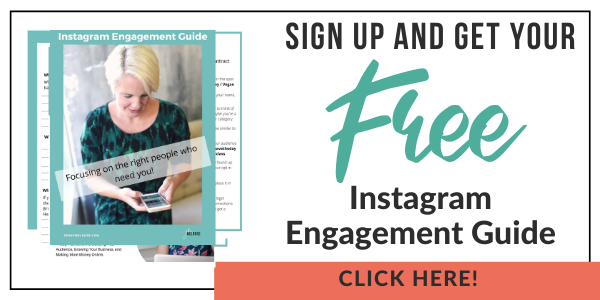 Continue the Conversation
You can use the poll option to find out what your audience is looking for and interested in. Give them options on things you can talk more about.
As you get responses, use your DMs to ask more questions of your audience. If they need meal planning help, ask them if they want an eBook, blog posts, etc.
Having these conversations is how you will be able to sell to your audience.
You are not asking them, "Do you like oatmeal? Yes or no?" That is not a conversation starter. You have to have a purpose behind everything you ask. Everything needs to lead to a conversation with your audience.
Some of your audience may want videos, some may want books, some may want audio. You will only know this if you are actually talking to your people.
Talking to your people makes them feel like you value their relationship and will make them want to buy from you, or leave you reviews and ratings.
Remember, you are helping your people.
You can't help them if you don't know what they need help with. DMs are the best way to build a relationship with your audience. It's an easy way to start a conversation and find out exactly what your person needs from you.
Action Steps: