Once I cracked the code on how to monetize Instagram stories my opinion of Instagram shifted greatly. I no longer cared about driving traffic as long as people were watching my Instagram Stories then I could monetize it.
IE 83: How to Monetize Instagram Stories as a Blogger and Influencer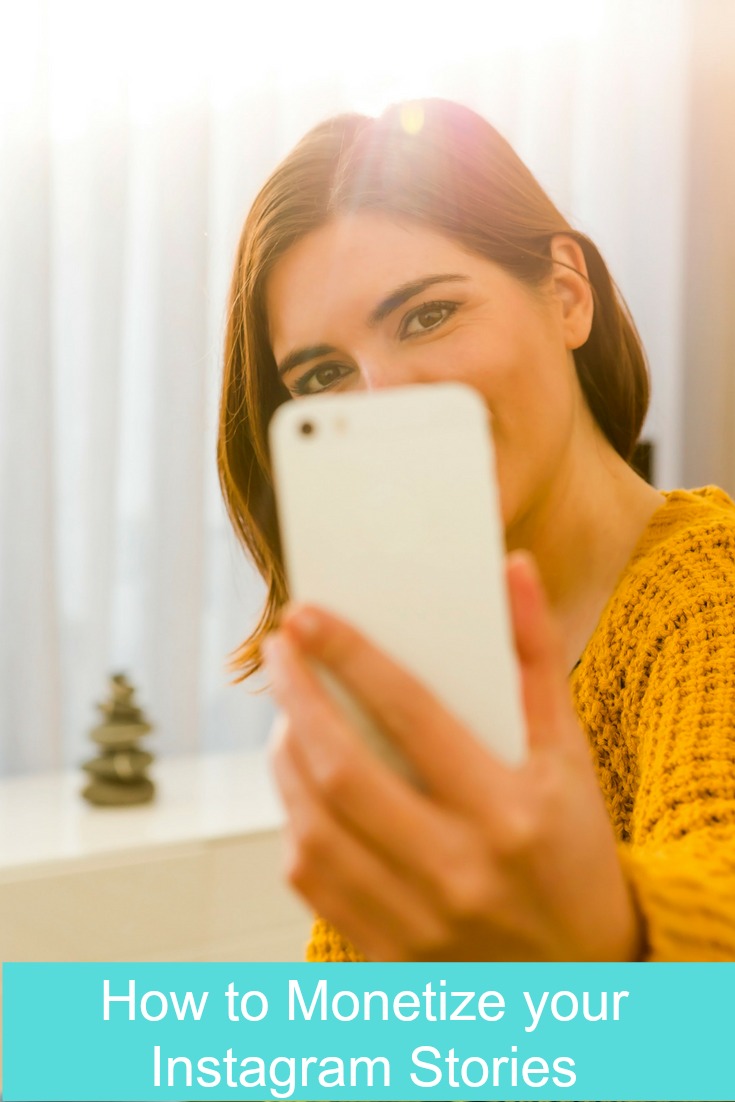 I have mentioned in the podcast a time or two before how I was not a fan of Instagram for the longest time. I didn't see the purpose of it, it didn't drive traffic, I couldn't sell anything. As a lifestyle blogger, everything I did online was for the purpose of bringing traffic to my site. I just didn't get it.
Why Instagram Stories?
The fact is, brands are paying attention to Instagram. They are very interested to see what kind of engagement you have with your audience on the platform. That engagement is how you build trust with your audience and it helps them to know what to expect from you.
My favorite thing about IG is that you can use the main feed to showcase your gorgeous home photos or the latest recipe you absolutely owned, but the Instagram stories is a place to show the real you, the behind-the-scenes you and if you're looking to figure out how to get more Instagram Story Views then you'll want to check out episode 58 on the podcast. It's what makes your audience feel like they really know you.
If you aren't convinced of the need to be consistent on Instagram, check out the trainings I have done previously on the podcast on Instagram Secrets. It is truly a mindset shift that needs to occur and once you make that shift, I just bet you will love it like I do. Now, let's talk about how to monetize your Instagram stories once you get started.

It's All About the DM's in Instagram Stories
One of the things I hear bloggers say all the time is that since they don't have the swipe-up feature, Instagram stories are useless for them. (You have to have 10K followers and a business account to get the swipe-up feature.)
Let me say this first of all…even people who have the swipe-up feature see a much higher rate of conversion when they get the conversation going in their DM's. If you want to use IG to grow your blog and business, you have got to get serious about using your DM box. Here's how you're going to use those DM's….
Sponsored Campaigns with Instagram Stories
I have shared before how I attract the brand I want to work with using Instagram stories. I tag them in the story and then I DM them to ask for the email of the person who works on blogger campaigns. Once I have that email address, I can then send my initial pitch.
If you don't know what an initial pitch is, you absolutely need my FREE, 5-day training called Pitch Perfect Live. If you have gone through this training before, I highly recommend that you go through it again. Why? Because things change online all the time and I always provide the latest information when I do the training.
Affiliate Sales with Instagram Stories
You know that I am the queen of pitching and working with brands but maybe you aren't. Maybe you love working with affiliates. Did you know that you can monetize your Instagram Stories by using affiliate links in your stories?
You have probably seen beauty bloggers or food bloggers doing this and didn't realize it. Did you see the tons of bloggers using affiliate links for the Nordstrom sale a few weeks ago? Again, if you don't have the swipe-up feature, use your DM box. Tell your followers to DM you for the link to whatever it is you want to link to and when you give them the link in a DM, that link is live.
Note: you can't link to Amazon's products in a DM unless you have an Influencer page with them. You can link directly to your Influencer page in a DM.

Disclose, Disclose, Disclose in your Instagram Stories
I know I sound like a broken record on this topic but I am okay with that because disclosing is always, always the right thing to do.
If you have the swipe-up feature and the follower will be taken to a link to purchase a product for which you will be compensated, you better have the hashtag #ad on your photo. I heard a great way to know if you are disclosing properly at a conference not long ago…
If your mom wouldn't know that it's an affiliate link, you best make it more clear.
Service Based Business in Instagram Stories
If you have a service based business, for example, you are a coach of any kind, you teach music lessons online, or you have a course that is hosted online, use your DM box to have people contact you for your services.
Start using the same lingo every time you do a story about your business. "DM me for the link to my free course. DM me to find out more. DM me to get your first lesson free." Just get in the habit of saying, "DM me…:"
The important thing is that you're starting the conversation with them. You're increasing the engagement and giving your audience the chance to get to know you better.
You Can't Overshare in Instagram Stories
I know that some of you are worried about oversharing or just showing up too much in your followers' feeds. But the fact is, those stories go away after 24 hours, so you have to keep talking about what you do and keep sharing if you want your audience to be able to see it.
If you're a food blogger, don't just talk about what recipe you made and share a link to the pans you use. Do a story about how you work the lighting for the food photography and link to the equipment you use. Use the text feature to tell people to DM you for more info.
Remember, engaging with people in your Instagram stories gives your followers a chance to know you and to trust you. And people buy things from those they trust. So build those relationships and you will see your business grow!
If you're not using Instagram stories, start today. And if you've been using it for a while, it's time to start monetizing it. Let me know in the comments how you monetize your Instagram or which of these tips you plan to use first!
Action Steps:
If you liked this episode of Influencer Entrepreneurs, please subscribe and leave a fabulous review!
Mark your calendar for the weekly free trainings every Tuesday at 11am EST over on Jenny's Facebook page.
Join the conversation on Instagram by using the hashtag #WWJMD and tagging Jenny!
Plus join Jenny Live every Wednesday at 3:00pm EST on Instagram to get your questions answered live! Just request to enter the live stream and you'll be able to join Jenny LIVE!