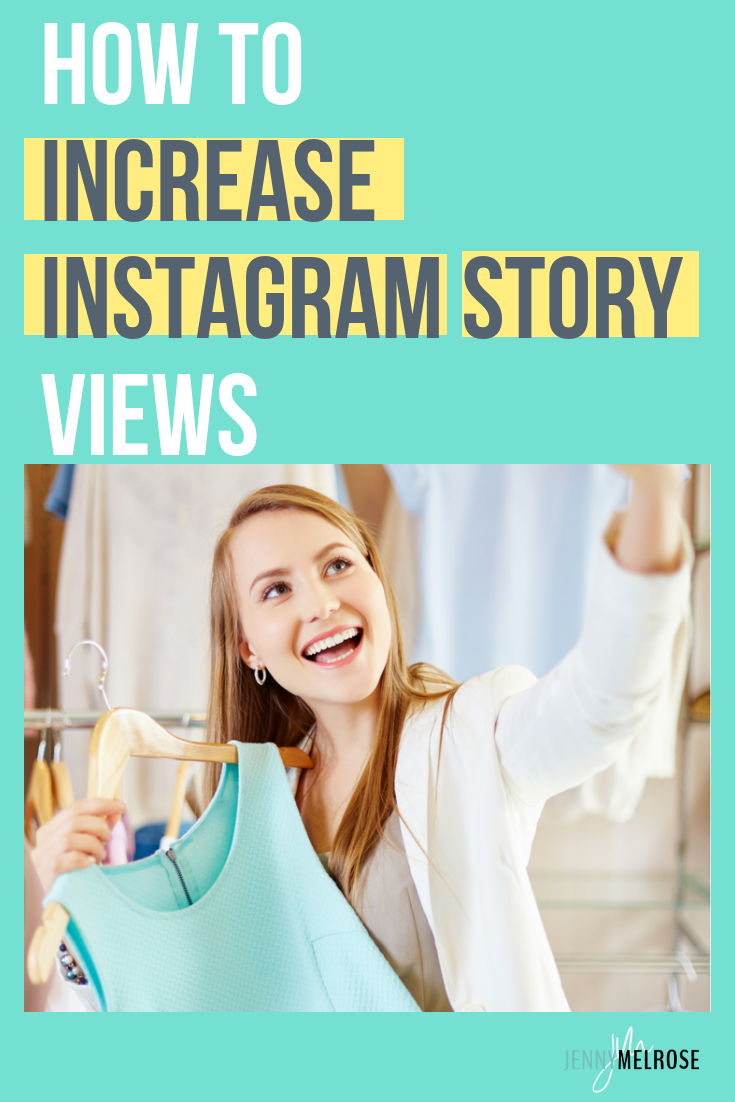 Have you noticed a decrease in engagement on your Instagram account? Don't get frustrated! Using Instagram stories and gaging your Instagram story views is the best way to get maximum engagement from your audience.
IE 58: How to Increase Instagram Story Views for Maximum Engagement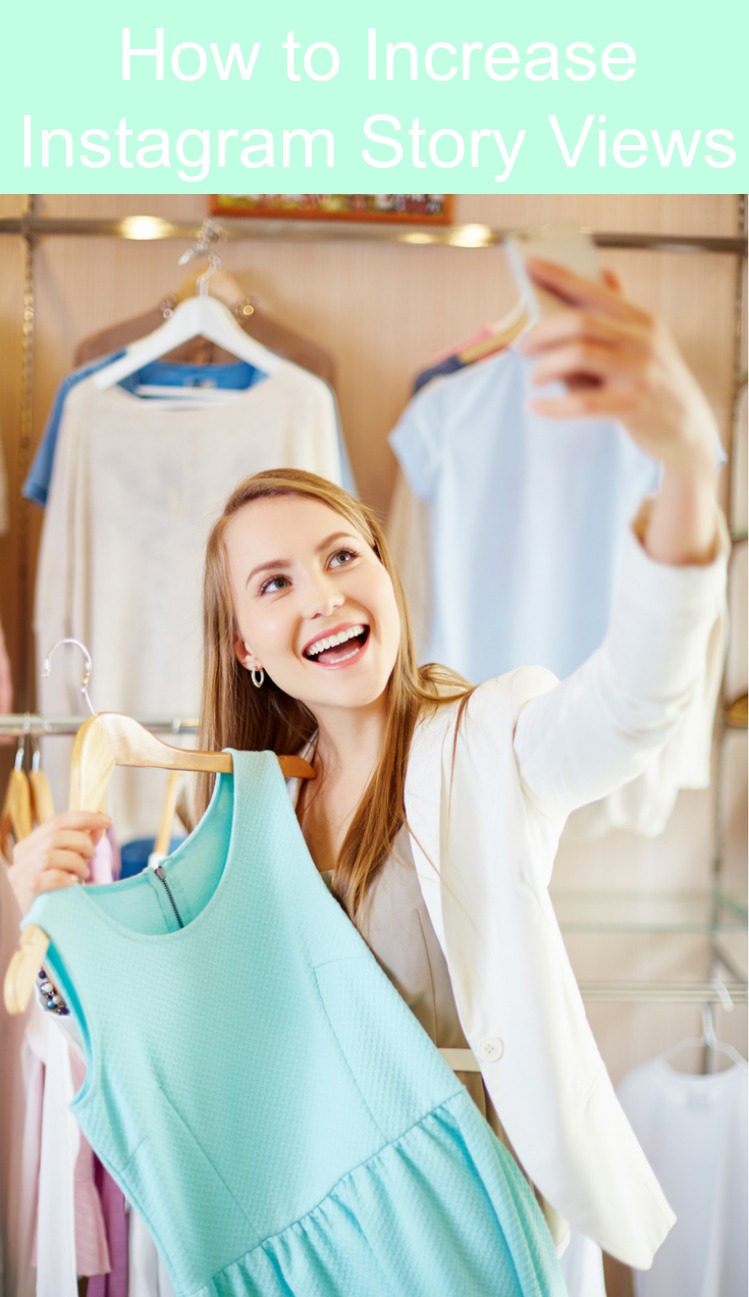 With all the social media platforms out there today, I get the question all the time asking which ones you absolutely need to be on. And while you definitely don't need to try to do everything at once, you do need to at least be aware of what is hot at any given time and throw some attention toward it.

Right now, one of the hottest things in the social media world is Instagram Stories. I recently did a 6-week series on Stories and how to use them for greatest effectiveness in my membership site. If you would like live trainings like that, be sure to check out the membership site right here.
Why You Should Be Using Instagram Stories
I know that learning new things can feel overwhelming, but I don't want you to let yourself get overwhelmed. If you've never even posted a picture on Instagram, then start there. But if you're ready to jump to the next level, stories is easier than you might think. It's also one of the easiest ways to get your true self out there and gain authentic followers.
Here's the thing; people are so used to Instagram being about the beautiful house or the perfect outfit with the flawless skin and the professionally styled hair. But stories is a place to be yourself.
If your days consist of walking the dog and making breakfast for the kids, reheating your coffee in the microwave for the third time and trying to get the stain out of your son's baseball pants, people love to see those kinds of things. They can relate to them. And that's what is so important about Instagram stories; it is a way to make yourself more relatable to your audience.

Choosing a Photo to Post for Maximum Instagram Story Views
If you would, go ahead and open your Instagram app on your phone. Notice in the top left corner, there is a little camera icon. Click that icon and it takes you into stories. At the bottom of your screen, you will see several options for regular photos, videos, boomerang, etc.
*Pro-tip – Try them all out! You do not have to post the things you do so don't be afraid to play with them all and see how they work and what you like the most.
But let's say you want to post a photo in stories that you took earlier. While in this screen, look to the far-left bottom corner and you'll see a tab for your photo library. Click on that and you'll be in your photo library. Choose a photo and click on it.
Using the Special Features to Increase Instagram Story Views Tutorial
Once you click on your photo, look up at the top right corner of your screen and you will see some icons. Click on the one that looks like "Aa". This gives you the option to choose to type some text right onto your chosen image.

At the top of this screen, there is another "A". Click on that to change the font style of your text. There are several fonts to choose from. There is also a pen icon so that you can use your finger or a stylus to write directly on the screen.

If you hold your finger down on one of the colors, you can drag your finger and see the color of your text change as you move your finger along the color spectrum.

Now click the word "Done" in the top right corner and you are back to your photo, but with your text on it. If you want to move your text, just drag it where you want it to go. You can make it bigger by dragging it as well.

Back to the top right and you will see an icon that looks like a sticker. Press that sticker icon and you will see options to add emojis, temperature, time, take a poll, etc. You can also choose a GIF and add it to your photo. You can also type an emotion into the search bar at the top and it will show you all the GIF's related to that emotion. You can even resize the GIF!
Adding Your Photo to Your Story and Building on Your Story Tutorial
If you are ready to add your photo to your story, just go to the bottom left and notice the "+ sign" and the words, "Your Story." Click on that and your photo will automatically be added to your story.

But I am sure you have noticed that it looks like people build on their story, using the same image, and you're right! Here's how they do it.

If you want to continue to use the adorable image you created with the GIF and the font you chose, just click "save" at the bottom left and it will save your image in your photo library. Pull it up and you can make any changes you want to this one.

If you want to draw attention to one part of your image, go back to the screen where you can choose your colors, choose one of the colored circles, and use your finger to draw a circle around the part you want to draw attention to.

Add it to your story with the "+sign" and you are good to go. You have now created your first Instagram story!
The Importance of New Features on Instagram Story Views
I can't stress enough how crucial it is to know when the platform you are using has released new features. Using these features makes you stand out from the crowd and shows the platform itself that you enjoy the changes they are making and are using them to their fullest.
The other thing is that if a platform is adding new features, they are more likely going to stick around. If you want to stand out and create engagement, the best way is to use the features they give you.

Action Steps:
If you liked this episode of Influencer Entrepreneurs, please subscribe and leave a fabulous review!
Mark your calendar for the weekly free trainings every Tuesday at 11am EST over on Jenny's Facebook page.
Join the conversation on Instagram by using the hashtag #WWJMD and tagging Jenny!
Plus join Jenny Live every Wednesday at 3:00pm EST on Instagram to get your questions answered live! Just request to enter the live stream and you'll be able to join Jenny LIVE!