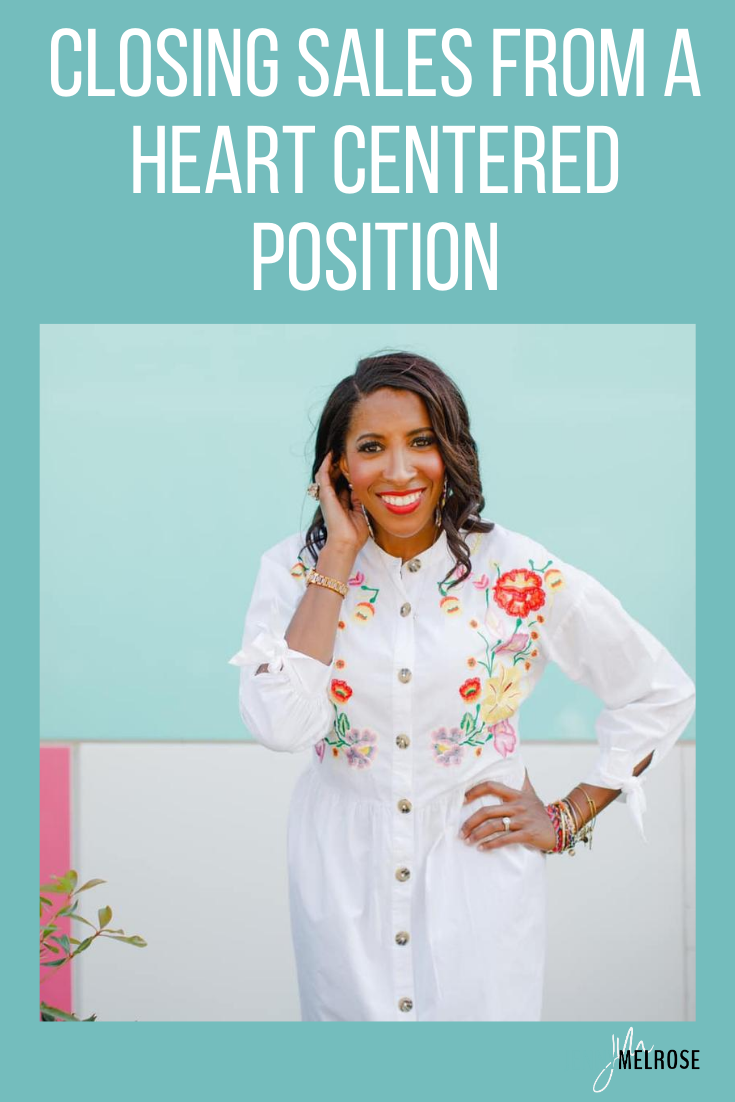 Do you have a hard time closing sales in your business? Does it make you feel icky or manipulative?
In this episode, we are talking about closing sales and how you can be passionate about selling, without getting caught up in the "hustle."
IE 192: Closing Sales from a Heart Centered Position with Natasha Hemmingway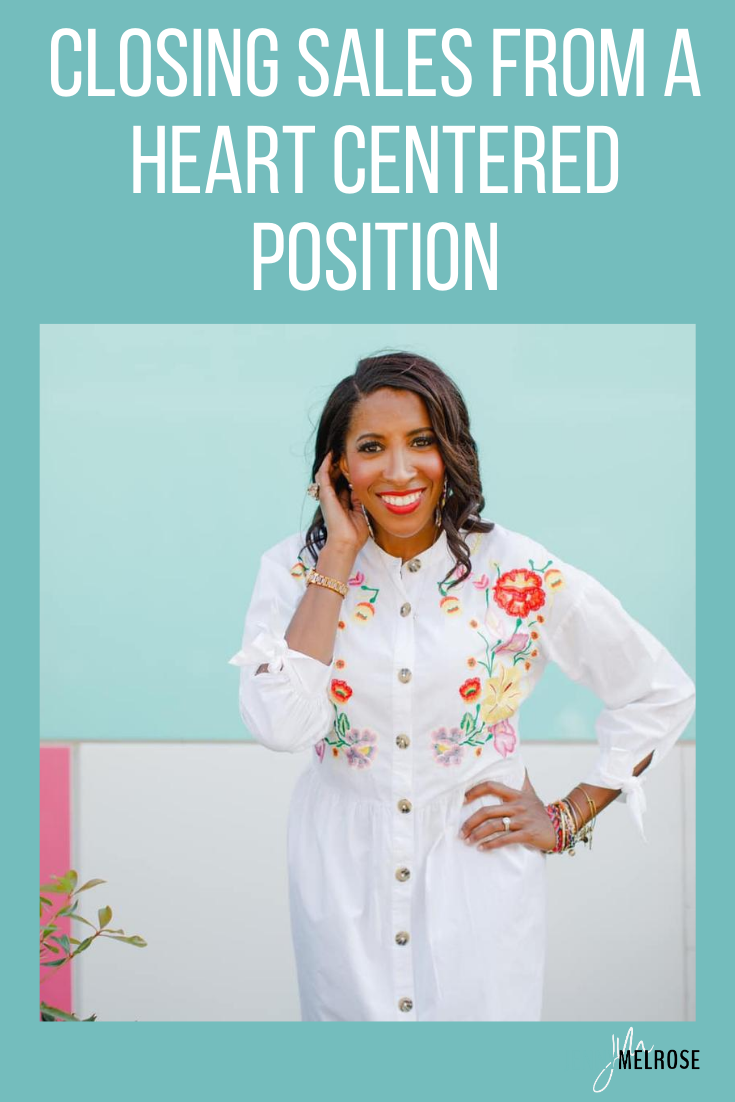 My guest, Natasha Hemmingway, shares her sales expertise after being in the corporate world and now being a sales coach and speaker.
Passionate and Profitable
Natasha Hemmingway spent 16 years in corporate sales in the medical field before becoming an entrepreneur.
A lot of entrepreneurs have great ideas to build an amazing business but they forget they need to be good at sales.
When you think about building a business, you might think about your branding, logos, marketing, and more, but forget about having an authentic sales process.
You have to make sure that you aren't just passionate. You also need to be profitable.
The Sales Process
Some of the words that come to mind when we think of sales are: icky, manipulative, and even predatory. You're not crazy for thinking that way and you're not alone. These are words that Natasha hears all the time from women entrepreneurs.
Being good at sales is a skill set you can work on and develop.
The way Natasha defines sales is when someone is interested in something you have to offer and you take them through the journey from just being interested, to being a buyer.
There are a lot of things that happen between point A and point B.
Selling With Heart, Not Hustle
Natasha tried to bring the methods she learned working in sales in the corporate world into her entrepreneurial space. It just didn't work.
Natasha always wants to be vulnerable, authentic, and transparent and these methods just didn't match up with those qualities.
You have to be connecting with your potential client or buyer. "It's all about selling with heart, not hustle."
If you have an interested client, you don't have to hustle them and try to convince them to buy from you. They have already stalked your page, learned as much as they can about you, and are interested in what you have to offer.
All they want to know from you is how you can help them.
This changes your sales to a heart-centered approach. It's not about what you will gain, but what you can do for your client. How you can serve them, impact them, and give them value? Having that mindset will change the way you view sales.
You can even use platforms like Instagram to share your authenticity, your passion, and your knowledge. Sharing these things give you an opportunity to sell.
You're always selling something. The way you communicate and articulate your product and service matters.
The Mindset Block
One big mistake people make when it comes to closing sales is the lack of confidence in mindset when selling.
You might be a confident person but not have the confidence to say the price of what your work is worth.
The majority of sales boils down to mindset.
There is so much in the head and mind that blocks what comes out of your mouth. If there's a disconnect between your heart, mind, and mouth, you'll find it hard to close the sale.
When you are having a discovery/sales call, you need to either be in-person or be on video.
Your communication and energy are key to closing sales. You have to be able to clearly communicate that you can provide the best solution to their problems.
Hard Work Over Hustle
So many people tie their worth and identity to their "hustle." We attach success to hustling. This becomes attached to sales.
This mindset will eventually create burnout. You have to create and cultivate what matters most to you and brings you purpose and joy.
When you focus on those things, and you've developed your sales process, you don't have to hustle.
Hustling doesn't equal hard work. You have to show up to get to where you want to be. Hustle is when your boundaries and priorities become misplaced.
Boundaries and Priorities
Not being dedicated to your priorities and boundaries will eventually lead to sacrificing your health, your family, and your business. You will stop enjoying the work you're doing.
If you notice you feel like your family is an annoyance, you might need to take a look at your priorities again. Perhaps you've let the hustle mentality back in without even realizing it.
Being pulled away will always equal loss. You have to stay focused and anchored on what matters to you so that you don't get pulled away from what's important.
Natasha has an on-demand webinar available that goes in a deep-dive on how to sell with heart, not hustle.
Text the word "HEART" to 55444 to gain access to that webinar.
This webinar will give you relevant tips on showing up and selling, and keeping your business alive and thriving, during the crazy time we are living in.
You can follow Natasha on Instagram and reach out to her in DM's. She loves to send voice messages to people who take the time to reach out to her.