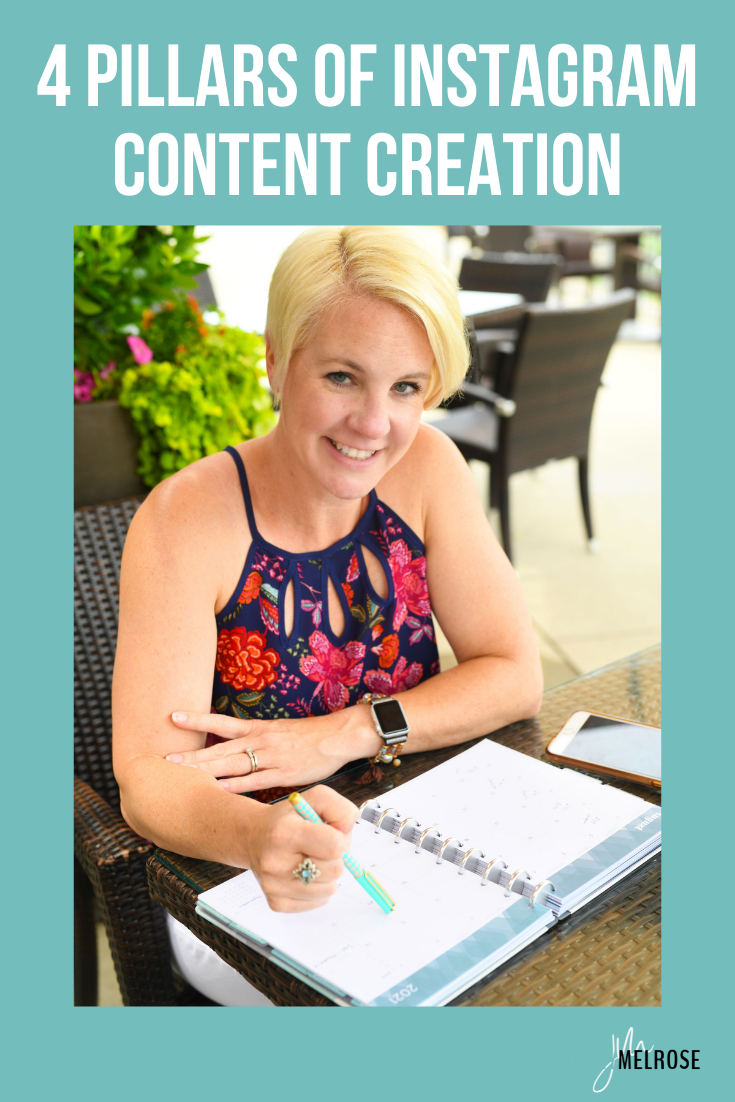 Creating consistent content for Instagram can seem like such a burden if you don't have a strategy in place. In this episode, we are diving into the four pillars that you need for Instagram content creation. These four pillars are something I continually come back to when I am doing Instagram audits with my clients.
IE 237: 4 Pillars of Instagram Content Creation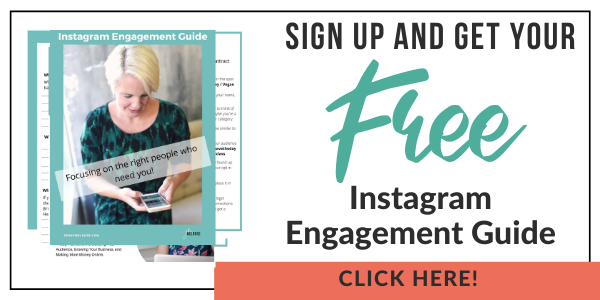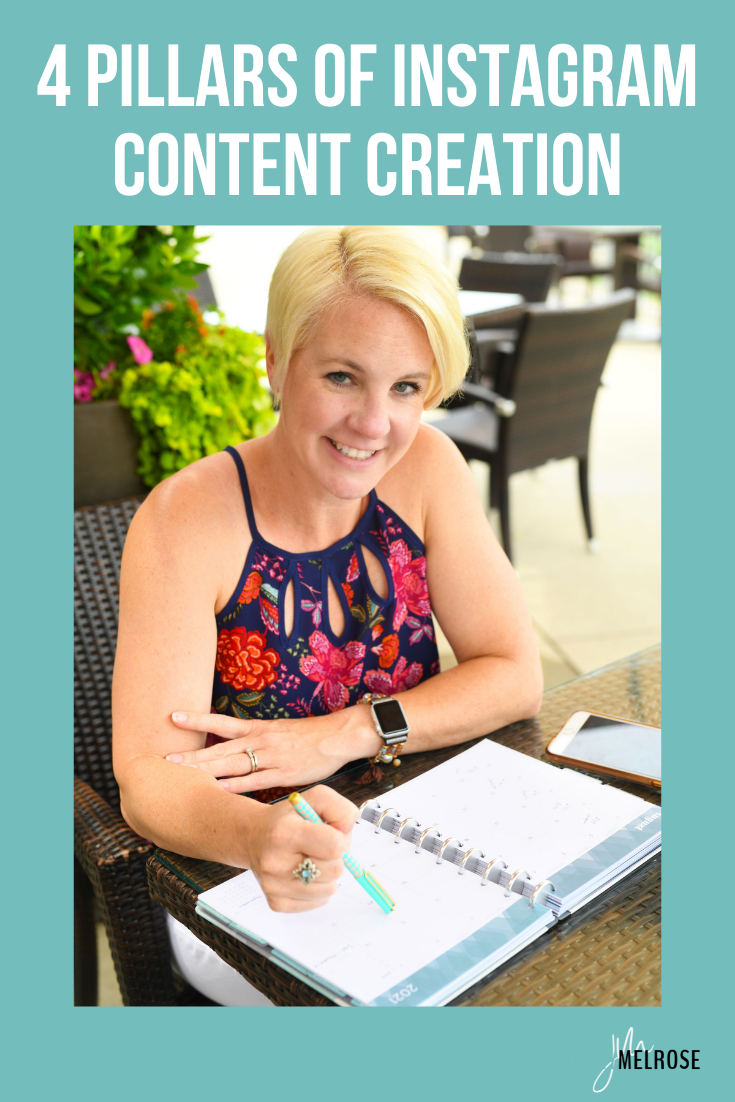 These four pillars will help you to categorize your content and utilize the tools within Instagram as you create that content and put it in front of your audience.
If you have not taken advantage of my Instagram Engagement Guide, you need to grab it today.
Pillar #1- Entertainment
The very first pillar of Instagram content is the pillar of entertainment.
These are posts that grab your audience's attention. Some of this content might work better in your IG stories or Reels as opposed to the actual static feed.
(If you are just jumping into using Instagram for your business and need some help with creating consistent content for your Instagram stories, you can check out episode 149.)
Instagram Reels have been a part of the platform for almost a year now, and we talked in episode 228 about how to use them to build your brand. Britney Crosson, the guest in episode 228, does a great job of entertaining her audience in her Reels.
All of these different avenues within Instagram are what keeps people on the platform. It allows us to continue growing our audience in different ways; ways that we might not have been able to accomplish if we were limited to the static home feed.
COVID caused a lot of us to look to social media for entertainment. We needed a method of escape from the reality of being at home, crisis schooling, etc.
In episode 228 with Britney, we did talk about how you have to stay true to your personality and your brand when you are entertaining your audience.
Pillar #2- Inspiration
The second pillar is the pillar of inspiration.
This pillar is one that I have a tendency to lean towards. I love inspiring my audience to grow their business, to shift their mindset, and to believe that they are capable of running a successful business no matter what their circumstances are.
Inspiring your audience is something that my client, April, is great at on her Instagram. She inspires us to want to work out, eat good food, and find better balance when it comes to our physical health.
Pillar #3- Teaching
The third pillar is the pillar of teaching.
If you have a product or service to offer, this is something you need to focus on. You want your audience to see you as an expert in your field, and so you teach on the topic you are passionate about.
This might mean you are showing someone how to get their kiddos to eat more veggies at mealtimes, or maybe you're demonstrating a home DIY. Any time you are walking someone through something, whether through stories or Instagram Reels, you are teaching.
When you teach your audience something new, you are showing them that they can look to you to gain knowledge. You are a trustworthy source for them.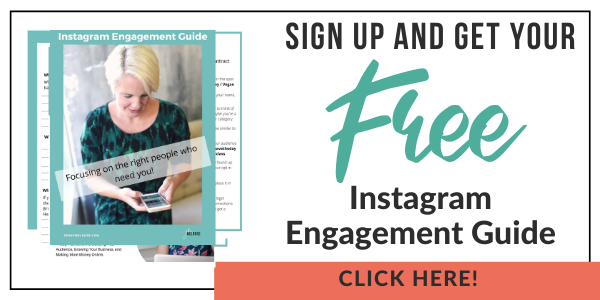 Pillar #4- Advocacy
The fourth pillar when it comes to Instagram content creation is the pillar of advocacy.
This one may or may not fall within your brand. I have different clients that advocate for their people, like Dr. Katy Huie Harrison.
Katy does an excellent job advocating for her people while talking about miscarriage, loss, and infertility. She provides her audience with the tools they need to continue on their journey.
How to Combine Instagram Features and Pillars
All of these pillars can be used by one brand; you don't have to stick to one pillar. Any pillar that works with your brand is one that you can and should continue to use.
Some of the features in Instagram work best with certain pillars. Entertainment and Reels/Stories go together well.
Advocacy might work better in the traditional feed or your Stories. IGTV is a great avenue for teaching.
You need to make sure that everything you share on your Instagram, whether it is entertaining, inspiring, advocating, or teaching, is in alignment with your brand.
I talked more about this in episode 176, when we talked about creating consistent content.
You need to know where your people are to know where your content should be going. This is an important piece of creating consistent content. Once you know the answer to this, you can narrow in on how you can utilize these four pillars of content creation.
Take A Look At Your Content on Instagram
Take a look at the content you are creating for Instagram and decide which pillar it is falling into. If your content is not connected to your brand, it doesn't make sense. These pillars will help your content stay in line with your brand.
I understand that it can be hard to see all of these things for yourself as you look at your content creation. If that is true for you, I can help you with an Instagram audit. DM me on Instagram for more information.
And make sure you get the Instagram Engagement Guide to know that you are taking all the right steps when it comes to aligning your brand with everything we talked about today.
Action Steps: