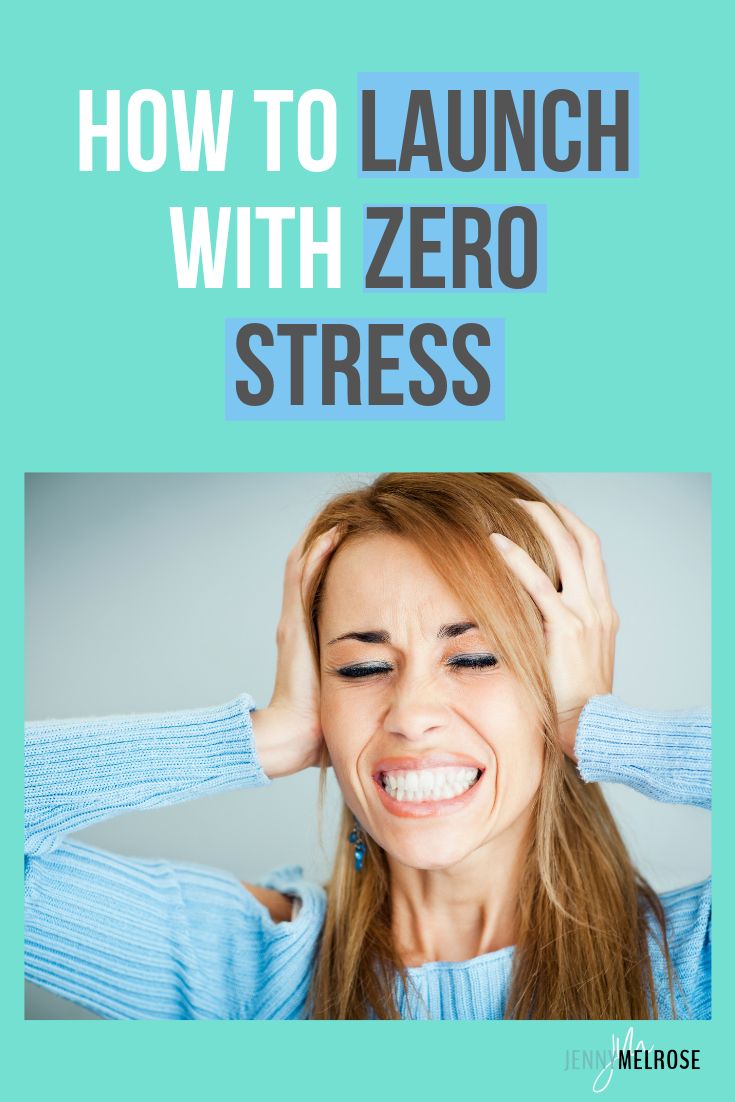 Launching a product or service for the first time can be overwhelming and intimidating. That is unless you know my system for how to launch.
IE 91: How to Launch your Service or Product with Zero Stress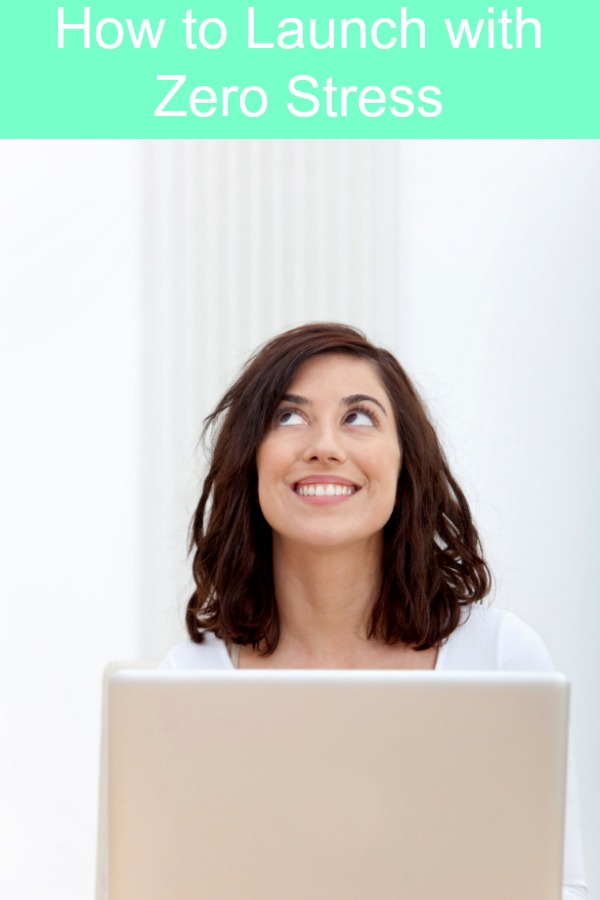 As many of you may know, I recently closed out the latest launch of my course, Pitch Perfect Pro. The thing you may not know is that Hurricane Florence came through right in the middle of the launch. And even though it wasn't nearly as bad an outcome as they had predicted, it was a very stressful thing thinking that we were about to get hit by a Category 4 hurricane.
The thing is, I wasn't stressed over my launch because I had a launch schedule in place. It worked so well for me that I knew I had to share it with you all. This will work for many different types of businesses. You could use it to launch a product, a service, a course, some type of online training that you will be doing, or even something like an ebook.
Honestly, you could even use this method successfully if you are doing some type of in-person classes. No matter what type of business you have, I know that you will get a ton out of this so let's jump right in.

How to Launch: Give Yourself a Month
There are many different ways of launching things online. You can do a big launch for something that you will always have available. You can do a launch for a new product that you want to get as many eyes on as possible. You can do a launch for something that you open and close one or more times per year.
I open my course, Pitch Perfect Pro, every 3-6 months and every time I open it, I do a launch. The first trick to having a stress-free launch is to give yourself at least a month to prepare for the opening of your cart. Please don't just decide on a random Tuesday to launch your new ebook and then open cart on Wednesday. You need a month to do it correctly.
How to Launch: Leave the Schedule Alone
Once you have your month of work for your launch scheduled out, leave it alone. Do not change major components of the schedule during the month.
You know before you create the schedule whether or not you will be traveling or if some big holiday is coming up. What you don't know is whether or not one of your kids will get sick, whether you might get sick, or if a hurricane might decide to come through.
It doesn't matter. I don't care what happens, you stick to the schedule you set. If I can launch stress-free during a hurricane, you can do it, too.

How to Launch: The Pre-Launch
I'll tell you right now, I love a pre-launch. I love doing a 5-day challenge before my launch to attract attention and to help my audience experience a transformation in their business.
That's right, in those 5 days, I expect to see each person who actively participates in the challenge figure out something that gets them to the next step in an area of their business. And during those 5 days, I will show them how my full course is only going to help them go even further.
In the challenge, I teach my audience how to send out an initial pitch. It's no stretch for them to then buy the full course because almost 100% of the time, they get their pitch answered by the brand and now they need to know how to write a proposal and how to create a media kit.
Your pre-launch allows you to give your audience a win so that they see the value in what you are offering.
How to Launch: Length of time for Launch
On the 5th day of my 5-day challenge, which is typically a Friday, I like to go live on Facebook to launch the course. I keep the cart open for a full week, from that Friday until the following Sunday night.
Now, you may be thinking, who's looking at their email on Sunday night? I'll tell you who. Moms are. Think about it, moms are getting things ready for a new week and they open their email to see what they missed about that school function or PTA meeting. And what do you know? There's my email, reminding them that they have 3 hours left to purchase Pitch Perfect Pro. That's when I get many of my new members.
How to Launch: Bonuses and Early Bird Pricing
When launching anything, you need to decide if you will offer any type of early bird pricing or extra bonuses for those who purchase within the first few hours or days, whichever you choose.
A fast-action or early bird bonus is typically for the first 24-48 hours after cart opens. I open cart on Friday and the fast-action bonuses are available until Sunday night. I used to do early bird pricing but I don't do that any more simply because I feel like the course is worth every penny I charge for it.
Your fast-action bonuses can be anything from additional products that support the course to one-on-one time with you. You could add a 15-minute personal coaching session as a bonus.

How to Launch: Do a Webinar (Masterclass)
I personally call these masterclasses because people associate the word "webinar" with being sold something that they don't want. Whereas a masterclass has the connotation of being a high-quality learning experience.
My masterclass is an actual teaching time. It lasts anywhere from 30-45 minutes and I only talk about the product for 5-10 minutes at the very end.
The great thing about a masterclass is that it gives you the chance to expand on the things you taught during the 5-day challenge. You also have the chance to reach people who couldn't commit to the 5 days of training but had an hour to come to your masterclass.
How to Launch: Create 4 Sales Emails
These 4 emails don't include any reminder emails letting them know that the fast-action bonuses are expiring or how much time is left in early bird pricing if you are using that.
The first email you send should tell them that the cart is open and that you understand their problem and that you can solve it.

The second email tells them what types of transformations they may see through your product

.

The third email is a testimonial email with testimonials from a couple of people who have taken your course or used your product.

And the fourth and final sales email lets them know that the cart is closing.
If you are launching an evergreen product, you can still take advantage of this method by using it during the first week or two weeks of the launch.
And please, be sure you take the time to write those emails out ahead of time and have them ready to go. You can't possibly write them when you're ready to send them. I promise you that I could not have been writing sales emails when we thought a hurricane was about to hit us. Too many things happen for you to wait to write the emails. Just do it ahead of time and be done.
The thing I really want you to take away from this is that if you are launching a product of any kind, you really need to create and follow a launch schedule. It will make your launch stress-free and will allow you to really engage with your audience since you won't be creating things on the fly.

Action Steps: