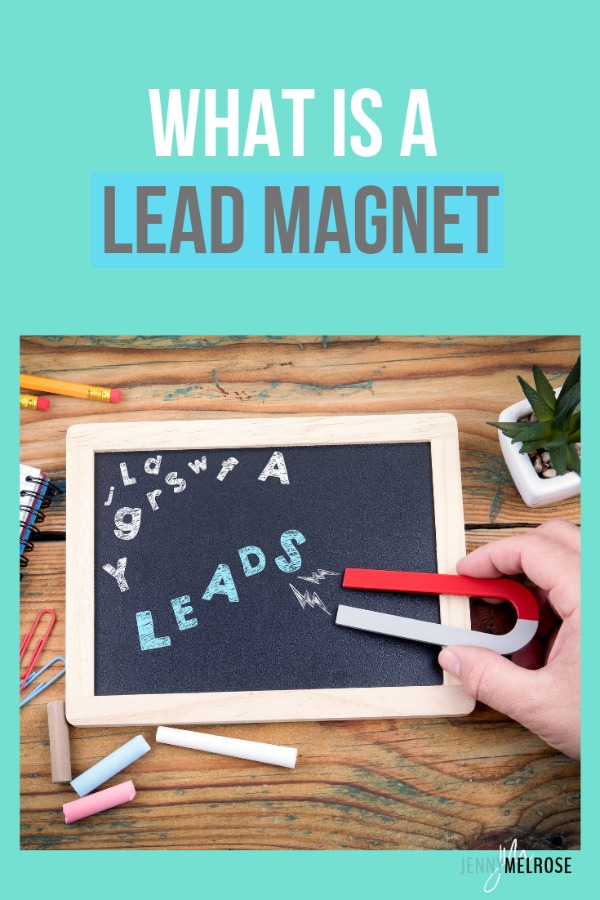 As an influencer or service provider have you wondered, "What is a lead magnet that will attract my ideal audience?"
If so, today we're taking a deep dive into it.
IE 136: What is a Lead Magnet for Influencers and Service Providers?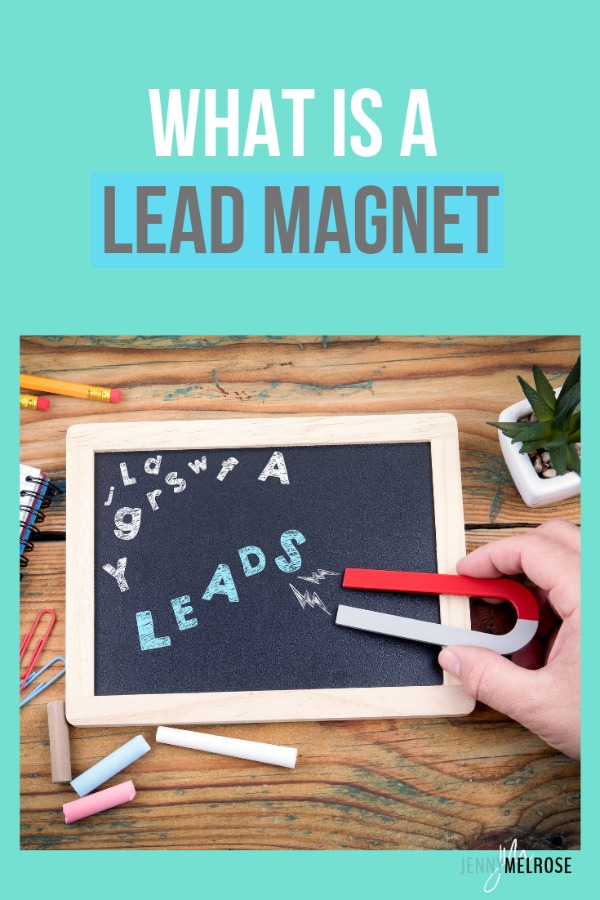 I know that most of you have heard that terminology so today I want to dive in and explain what it is and give you some specific examples based on your niche so that you can understand what a lead magnet should look like for your business.
Make sure to download the checklist that goes along with this episode. It'll help you put together the best lead magnet for your audience.
Growing Your Email List
You couldn't listen to me for long without hearing me talk about growing your email list. I have to start with the importance of this.
Your email list is the one thing you own.
We have to be all over the place with social media and Pinterest and our blog, but your number one priority should be finding the email service provider (ESP) that you like using and then use it!
Email your list regularly, letting them know about your latest podcast episode, latest blog post, or DIY. Whatever your content is, your list is going to help you get return visitors coming back to your site.
Growing your list is creating that audience and community that we so often talk about. You need that if you are really going to turn this into a business for yourself and not just a hobby.
Many of my membership site users asking me what kind of product or content they should create all the time.
But if you are not actively talking to your audience and finding out what they are interested in through email, they are going to forget about you. And if they forget you, they'll never buy what you try to sell them.
What Is a Lead Magnet?
Social media is no longer showing your content to your audience on their platforms. Even Pinterest is a quick look for what they want and then they leave.
This is why you have to give the user a lead magnet.
A lead magnet is something you are giving the user in exchange for their email address. It could be a freebie or a content upgrade. It is normally something they are looking to print out.
2-3 years ago, food and DIY home decor bloggers were giving out eBooks as their lead magnet.
For some of you, this will still work, but only if that's what your audience is specifically looking and asking for.
Instead of just staying inside of the parameters that we are used to seeing in the industry, think about a one-page lead magnet that coordinates with the content you have already created.
If you are doing a DIY project, like building a bench, create a freebie with just the specific plans or specific supplies that you will be using. This will be something your audience can print off to take to the store or to place an order for online.
If you are a home decor blogger, maybe your freebie can be tips on how to set up your pillows to make your home extra comfy.
As a food blogger, you can create an add-on to your recipes as your lead magnet. Maybe you have a recipe that is a vegan Mediterranean dish.
Post the vegan recipe, and have your lead magnet be what to add to make the dish Mediterranean.
There have to be specific tips that you are talking about in the content you create. Create the blog post that will drive traffic to your site, but instead of going into depth in the post, give them a checklist that goes along with the post to fill in the details.
Creating A Lead Magnet
When you are creating your lead magnets, the design aspect can seem complicated.
I am not a design type of person and started out creating super basic images. I have obviously gotten better over time but I knew that I wanted my lead magnets to be designed perfectly.
This is where The Digital Design Market comes into play. You can pick out templates, pop in your branding and information, and walk away with a lead magnet that is done.
When I created my lead magnet for my pitch cheat sheet, I paid a graphic designer $200 to create it for me. That was a heck of a lot of money to pay for just one lead magnet.
Work with your content to see if you can create multiple lead magnets.
I mentioned the home decor lead magnet earlier. After you create a freebie about pillow arrangement, create one about designing your porch and all the tips and tricks on that.
Social media templates are super helpful because not only are you not paying $200 every time, but they help with productivity and batching.
In a previous episode, I talk all about this with the founder of The Digital Design Market, Traci Gibson.
Think About Your Niche
As much as we want to think that our people are going to find us and come to us, there are so many bloggers and influencers out there.
If you are using your Instagram account to create your content and driving customers, you want to always have an opportunity to grow your list, and the only way to do that is with a solid lead magnet that provides value to the user.
I want you to make sure that you download the checklist that goes along with this episode. That is my lead magnet! It's a checklist, just like I'm talking about.
When you create your own, you'll know what to include. You want it to be something that your audience can carry with them wherever they are going. Whether that is to the hardware store, the home goods store, or food shopping.
Always be thinking about where you have niched yourself. You have the opportunity to provide your audience with something that is different from everyone else, and that is what you want.
Choose the Best Software
Make sure you have a great email service provider to grow your list.
I love ConvertKit personally because it is easy to use.
It helps me create an opt-in, send out emails, and see when someone signs up for my list. I'm able to use it to let my audience know about new blog posts and podcast episodes, and even to announce the speakers for my upcoming conference.
If you are thinking about launching a product or service, you have to have an audience ready to purchase that content and that is why growing your list is so important.
Action Steps for this episode –
Create lead magnets to grow your list
Choose a great email service provider
Check out the Digital Design Market in order to create beautiful lead magnets that get your audience's attention
Action Steps: