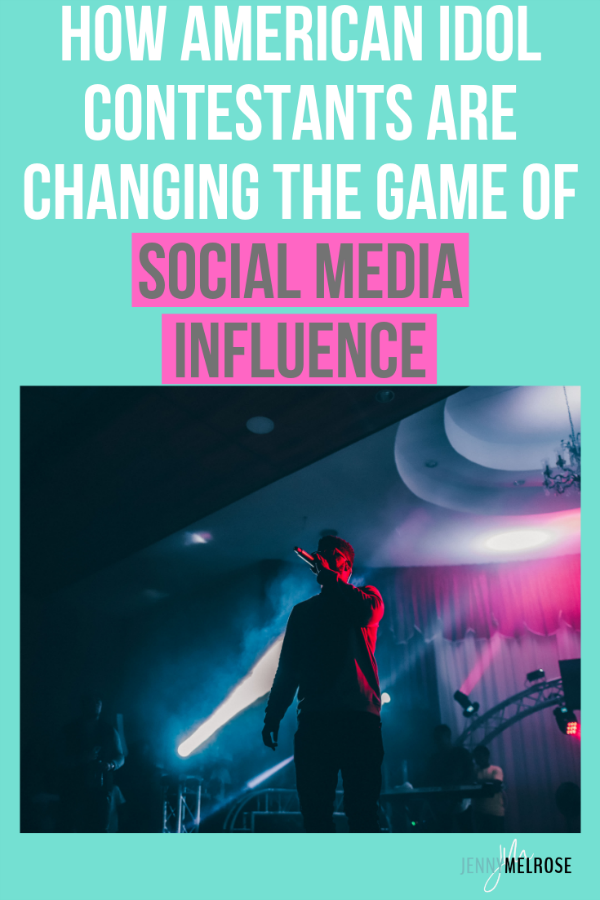 Okay, I don't know about all of you, but I am an avid American Idol watcher. It's a guilty pleasure of mine that I completely indulge in.
I love the beginning phases, and while I normally lose interest by this point every year, not this time. I'm still fascinated by this year's contestants because they are changing the game of social media influence.
IE 122: How American Idol Contestants are Changing the Game of Social Media Influence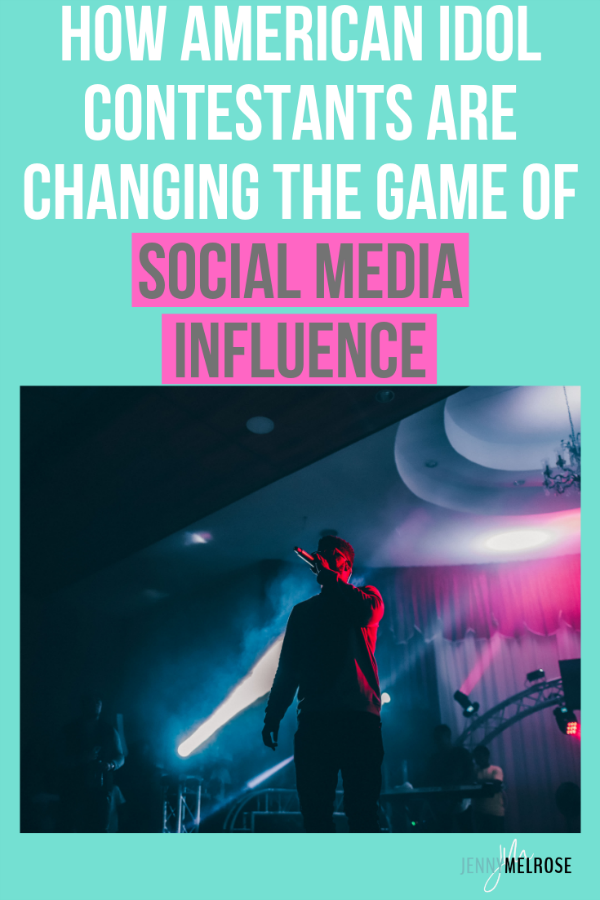 Social Media Influencers
I've been talking a lot lately about social media influence; about the need to be consistent and what exactly a social media influencer is. I've shared a ton of information on how to be authentic and build your loyal tribe, and how brands want to see that you have an engaged audience.
And if you're doing all these things on Instagram, you are going to be rewarded for it. The more you use Instagram's platform, including all of the features they offer, the more they will show your content to others.
Using Social Media Influence as a Contestant
Okay, so what does this have to do with American Idol.
Well, I have a prediction. And to make sure nobody thinks I just said this because I know something, the date of this recording is April 23rd. The top 8 were just revealed on Sunday night, April 21st.
So, there are 8 contestants left and I'm going to tell you who I think the final 2 are going to be. And my prediction has nothing to do with who I think is the most talented.
I think it will come down to these 2 based on their social media influence.
American Idol winners are no longer chosen by the judges; they are chosen by the audience through texting in your vote.
And what this year's contestants, at least some of them, have done so well is build up their Instagram following. Some of them have built a fan base of millions of followers.
And not only have they built this fan base, but they've been consistently posting and interacting with those fans the entire time.
Why Connecting with Your Audience Is Critical
These contestants know something very important about social media; they understand that to be a successful social media influencer, you have to be constantly connecting with your audience.
You need to be posting content consistently. This helps your audience to understand what you are all about.
If they don't know what you're about and they don't view you as relevant to their life, you will be quickly forgotten.
There are far too many social media influencers now for you to sit back and hope that your audience sticks around. If you aren't posting content that is relevant to your audience, they have no reason to stay around and wait for you to become relevant.
My Predictions for the Winners
So, on to my predictions.
I predict that this in this year's top 2 finalists on American Idol, we will see Alejandro and Laine. And this prediction is solely based on their IG.
I want you to head over to their 2 accounts and see what I'm talking about. Alejandro's IG feed is filled with videos that he posts. And while he does get tagged in American Idol's own IG posts, he is consistently posting his own content.
Laine has been doing the very same thing, starting from the beginning of the season.
The judges themselves have mentioned that they check these contestants' IG feed every morning to see what they're posting and what types of videos they are creating.
And whether these 2 are posting and figuring this IG thing out themselves or they have someone behind them advising them on what to do, I really believe that their consistency and fanbase on Instagram is going to decide the outcome at the end of this season.
Why My Personal Favorite Isn't Going to Win
Now, with that said, I do have a personal favorite and it is a female.
However, she isn't doing the same things to build up her fan base on IG. She isn't posting videos or any other content on a regular basis.
And as Ryan Seacrest is so fond of saying, "In order for America to vote, they need to have their favorite."
If people don't feel connected to the contestant, (or to you) they have no reason to call you their favorite. They won't be devoted to you.
For All My People Who Don't Watch American Idol…
If you're not an American Idol fan, I apologize for filling your ears with all this American Idol talk but I want you to listen to me…there are lessons here for you to learn.
If you want to be a social media influencer, you absolutely have to stay consistent with your content. Your content has to remain aligned with who you are.
Another thing these 2 contestants have done is to create content that is consistent with their voice. And you must do the same thing.
You have to not only be consistent in posting content, but the content itself must be consistent with your voice. And when you do that, your audience will keep coming back for more from you.
Who's in Your Own IG Feed Consistently?
Take a look at your IG feed and your stories. Who is consistently at the front of your feed and stories?
I'll bet it's the people you engage with on a regular basis. It's most likely those who you DM or whose posts you leave comments on.
The reverse is also true. If you are consistently putting out high-quality content that your audience engages with, you will show up at the front of their feed.
When people contact you through DM, continue that conversation with them so that they will always see your content first.
If contestants on a nationally televised talent competition are using Instagram to influence their audience to vote for them, you better believe it can work for you, too!
Remember, when people know what to expect from you and they feel connected to you, they will come back for more. And that, my friends, is how you end up with raving fans and a die-hard audience.
Action Steps: