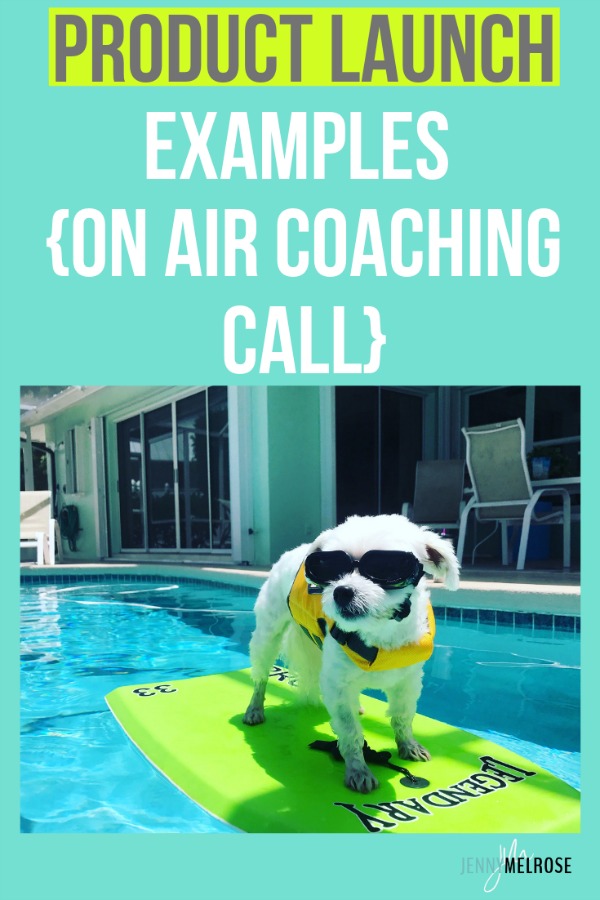 Launching a product or service is intimidating unless you go in with a plan or have product launch examples to guide you. This on air coaching call with Betsi Hill of Betsi's World will give you just that.
IE 128: Product Launch Examples: On Air Coaching Call with Betsi Hill of Betsi's World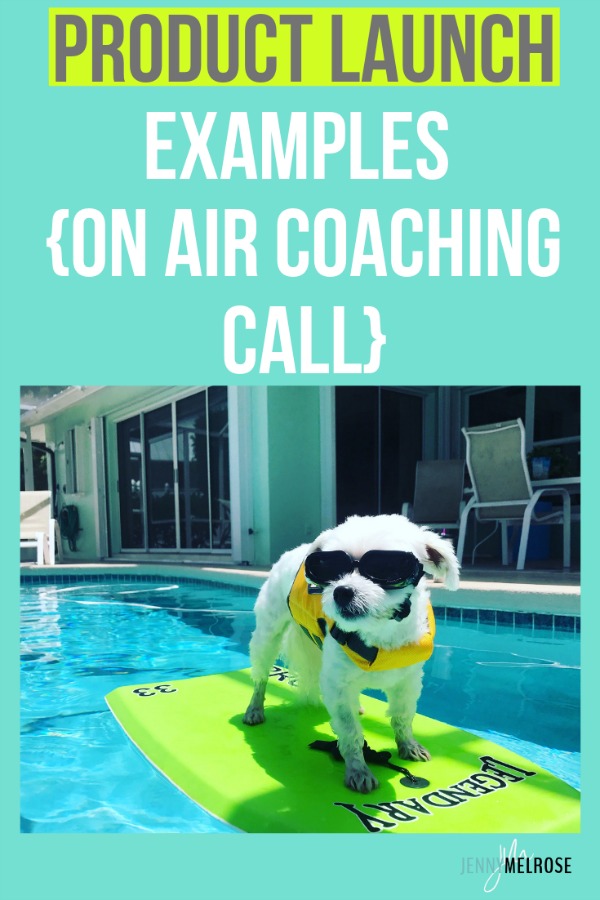 I am so excited about today's episode because I am doing something that I've never done before. I am giving you behind the scenes access to a private coaching call with one of my clients, Betsi Hill of Betsi's World.
Betsi is a member of my Scaler Mastermind program. In this episode, we are getting Betsi ready for her product launch. She has purchased an existing course with the plan to restructure it and make it her own before launching it.
We reference one of my signature courses in our conversation, Launch Pro, which walks you step by step through your entire launch process. If you want somebody to hold your hand through a launch, I would love to be the one to do it!
And now, let's get into the coaching call with Betsi.
Using Facebook Groups for Launching a Product
When Betsi bought the luxury travel writing course that she plans to overhaul, it came with a free Facebook group of just over 6K members. However, the group is public, which means that anyone can join.
Betsi needs to move the members of this group who will be interested in her new course to a pop-up, closed Facebook group.
Closed, pop-up groups are the way I run my courses for a couple of reasons:
A closed group still turns up in a Facebook search for groups which allows new people to find us.
You can set questions for prospective members to answer before allowing them to join.
You really don't want a massive group of people just to have them. Huge Facebook groups with very little engagement don't help you at all.
You can use the questions you set up for joining to help you figure out who really needs to be in the group and who will actually participate and engage.
I recommend setting up the pop-up group about a month before launch so that you can start moving people into it and getting some engagement going during pre-launch.
And then, once the launch is complete and doors are closed to the course, I archive the Facebook group so that nobody new can join. This allows me to move on from the group but members can still see all the group content.

Capturing Email Addresses
One of the things that's missing from these people in the huge Facebook group is email addresses. Betsi needs to begin to capture those as soon as possible.
She is going to begin by creating a free opt-in and hosting it on a landing page. This will allow people to sign up for her lead magnet.
But she can also create links to her lead magnet that she can place within blog posts and other content.
Because Betsi is using LeadPages and ConvertKit, she has several options open to her for creating not only landing pages, but also lead boxes that she can use on her website.
Once her landing page is set up, Betsi can run ads to it, whether those ads are Promoted Pins or Facebook ads.
The lead box is for people who visit her website; the landing page is to run ads to.
Setting Up Your Course
There are several things to deal with when setting up a course: the platform, the cart, and the structure.
I use and prefer Teachable and it's the platform that Betsi has chosen. The great thing about Teachable is that their system not only houses your course but it also provides the payment system.
Betsi was curious about how to divide the course content she has into separate courses so we went into some detail on how to structure a course.
Most courses consist of 3-7 modules with multiple video lessons in each module.
Each video needs to be short enough to keep the viewer's attention without oversaturating them with information. Betsi's videos are each approximately 10 minutes long which is an ideal length.
Talking Head or Slides?
When creating the videos for your course, you need to make some decisions.
Will your videos be of you, talking through the course material? Will they be slide decks? Or will they be a combination of both?
If you choose to go with slide decks, as I caution Betsi in our call, be careful not to just read the slide content as the teaching.
People don't feel as though they're getting a good value if they could just read it themselves. They want to feel like you are actually teaching them and expanding on what's in print in front of them.
My recommendation is to use bullet points that you then expound on. People want to hear your stories, your own personal experiences.
If you're super confident, you can also make graphics with one word on them that you speak on.
I want you to be sure to listen in if you use a Mac computer as I give Betsi specific directions on how to record her slides with voiceover on Keynote. It is so simple, it may just blow your mind like it did Betsi's!
Creating a 5-Day Live Workshop for Prelaunch
My favorite way to launch a product is by running a 5-day kickoff event. This is a free event for anyone who wants to participate and helps me promote my course. The kickoff is a taste of what I will offer in the full course.
Betsi intends to also offer a 5-day workshop for her course.
Because one aspect of the content she will be creating her course material from is about how luxury travel writers can pitch brands and companies, she has decided to make that the first course she releases.
Her 5 days of free content will include things like how to pitch, where to pitch, who to pitch to, etc.
It is necessary for her students to understand these basics in order to move forward and her students will do deep dives into these topics inside the actual course and receive personal teaching from her on a deeper level.

Pricing Your Course
Pricing is always the difficult part of trying to launch anything, whether it's a physical product, a service, a digital product, or an online course.
Betsi was unsure of how to price her course and whether to price lower or higher since this will be the first of a multi-course project.
One of the first questions to ask when thinking about pricing is, what can the market hold? What are people willing to pay? What are they already paying for similar products? How large is your online platform? In other words, do people know you and trust you already?
Because Betsi is pretty much an unknown entity, meaning her online platform isn't huge and this is her first course, she is going with a lower priced product. Betsi has done her research and knows that similar courses are priced anywhere from $97 for bare bones, basic writing courses, all the way up to $600 for a course with all the bells and whistles.
Betsi suggested a price of $97 for her course which I immediately rejected as too low. I suggested $197 with a launch price of $149.
This course comes with a ton of value, including learning how to pitch, which by itself, allows them to earn back their course investment through the writing jobs they land.
Betsi and I ended this coaching call with ideas for her next call and the specific steps she needs to take in her launch.
I hope you enjoyed this coaching call with Betsi Hill. If you'd like to receive this same type of personal coaching, be sure to check out my Mastermind packages at Jenny Melrose.
My Mastermind groups offer 2-3 hours of group coaching each month along with monthly, one-on-one coaching for your business.
I am currently taking applications for my fall of 2019 Mastermind groups so be sure to apply today to save your spot!
To get your free Launch Schedule download, go to Jenny Melrose today!
And for even more information on having a successful launch for your product or course, listen to episode 91 of this podcast.
Action Steps: