As spring approaches, I begin preparations for opening a mastermind group. If you've ever thought about joining a mastermind but aren't sure if it's the right fit for you, I want to tell you what masterminds are and what you can expect if you decide to join my mastermind group.
IE 61: Mastermind Group – Why You Need One Now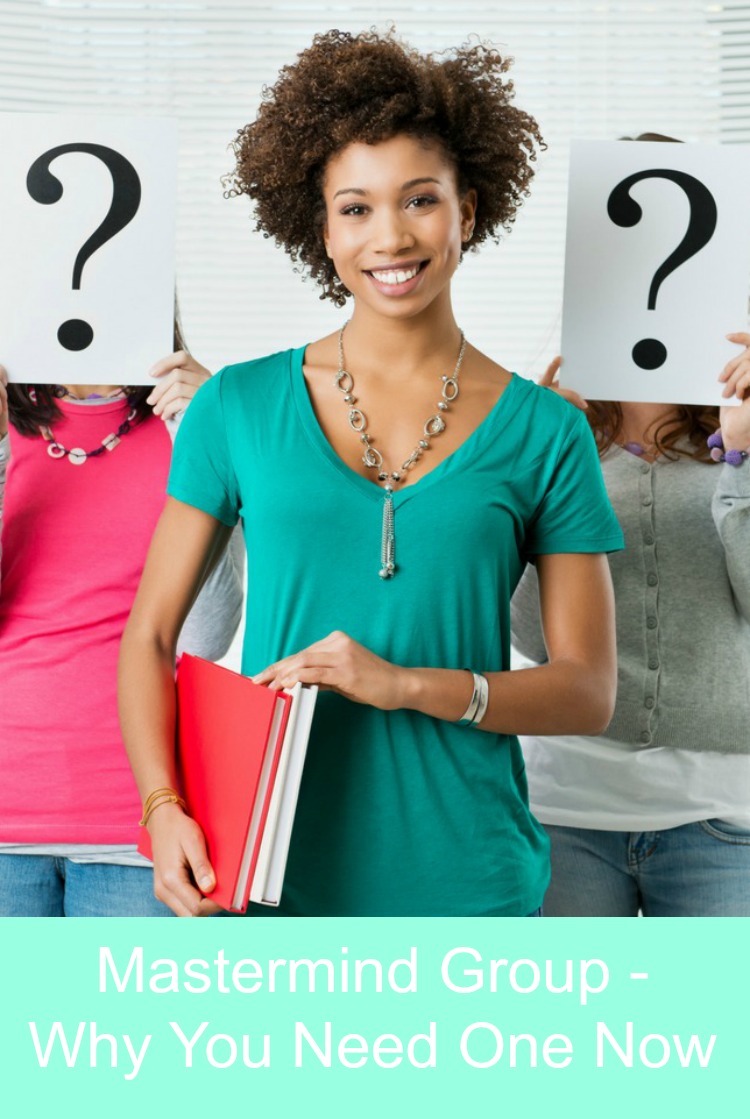 Why A Mastermind Group Might Be Right for You
First off, I want you to know that there are different types of masterminds. You may see a mastermind started by one of your peers. Or perhaps it's begun by someone who is a coach like me and that person will facilitate and oversee the group to make sure that the members get the most out of it. If you are at the point in your business where you feel overwhelmed, where you need someone to come in and help you to get some perspective on where you are and what's next for you, a mastermind may be the perfect thing for you.
Should a Mastermind Group Be Limited to One Niche?
As a lifestyle blogger, I blog about different topics. I have to learn how to market myself to more than one audience. That is helpful to my mastermind students because the whole point of a mastermind is to bring people together from different niches and provide different perspectives. One of my superpowers is knowing who to pair with who. My mastermind members almost always comment on how well they mesh with the rest of the members. That's because I can see which niche fits well with another niche and how the two bloggers can work together and learn from each other. You may also be the perfect target audience for another member of the mastermind and can offer support and ideas.

How I Run My Mastermind Group
My mastermind groups are typically made up of 5-7 women. I want to mention that because my mastermind is a paid mastermind, the level of participation is high. Let's face it, if you're willing to pay for something, you are probably a professional blogger and ready to commit to meeting every two weeks for one hour in a group session. In each session, we do a deep dive into 2 of the businesses represented. This gives each person the opportunity to come to the group with specific questions. I call this the "hot seat". The purpose is for the member to be able to get specific advice for their particular situation. One of the bigger benefits of this type of feedback is that it keeps you from trying to do all the things. If you're part of our book club, you know that in March we are focusing on The One Thing. It is crucial to be taking the right steps in your business that will help you gain momentum; not just doing everything that you see everybody else doing online.
Why You Need Accountability
The members of my masterminds set goals every single week, whether you're in the hot seat or not. Each member presents goal or two that they want to have met when we meet again in two weeks. And the rest of the group holds them accountable to those goals. Let me tell you about one of my current mastermind members. I'll call her Jane. Jane had set some goals for our next meeting but she had accidentally put the date of that next meeting a week early on her calendar. Jane knew, however, that the other group members would be holding her accountable, so she stayed up until 2 a.m. finishing them up so that she would have them done. You may laugh at the fact that she completed everything a week early and missed sleep to do it. But I want you to think about something: since she was done a week early, she had time to hit some even bigger goals before the real meeting a full week later! "It's amazing what we can accomplish when we are being held accountable…when we feel like someone else is depending on us."
Getting That Personal Touch
My masterminds are unique in that not only does the group meet every two weeks, but I meet one-on-one with each member once a month for 30 minutes. I didn't start my masterminds this way. When I first started running them, I just assumed that the group as a whole could answer all the questions that would come up. What I didn't realize was that bloggers need help on lots of little things before they can get to that one big question for the group. The 30-minute one-on-one provides the time to get all those little questions out of the ways that you can focus on the one thing you need to be focusing on.

Is My Mastermind Group for You?
Now that I've told you all about masterminds and how I run mine, I hope you have a better idea of whether the time is right for you to join! The Spring mastermind will run throughout April, May, and June. That will take you right up to the start of summer before your kids get out of school. Although here in North Carolina, our kids get out in May. But we will finish up before full days of swimming lessons, movies, and beach days if you're lucky enough to live near the ocean. I have students from all over the world currently, including Texas and Paris, France! We set the group time to suit the members' needs. In order to become a member of my mastermind, you have to apply. I do this because I don't have time in my day to meet all of the requests for help. It also helps me determine who is ready for this level of commitment and gives me the information I need to pair everyone up in the best way possible. I don't want all my food bloggers together! If you're at a point in your business where you feel overwhelmed by all the things, apply for my mastermind today!