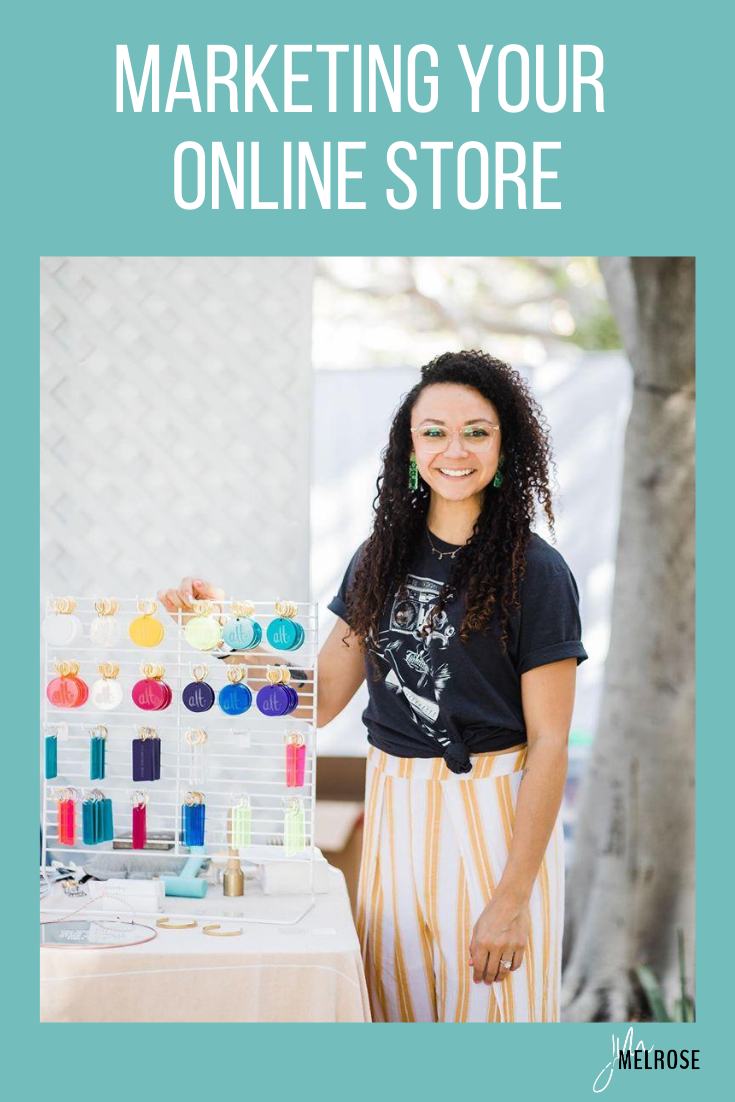 We often talk about influencers on the podcast but today I want to talk about marketing an online store for those of you that have physical products and consider yourself a creative.
IE 185: Marketing an Online Store with Justine Wiggins of Worthy and Badass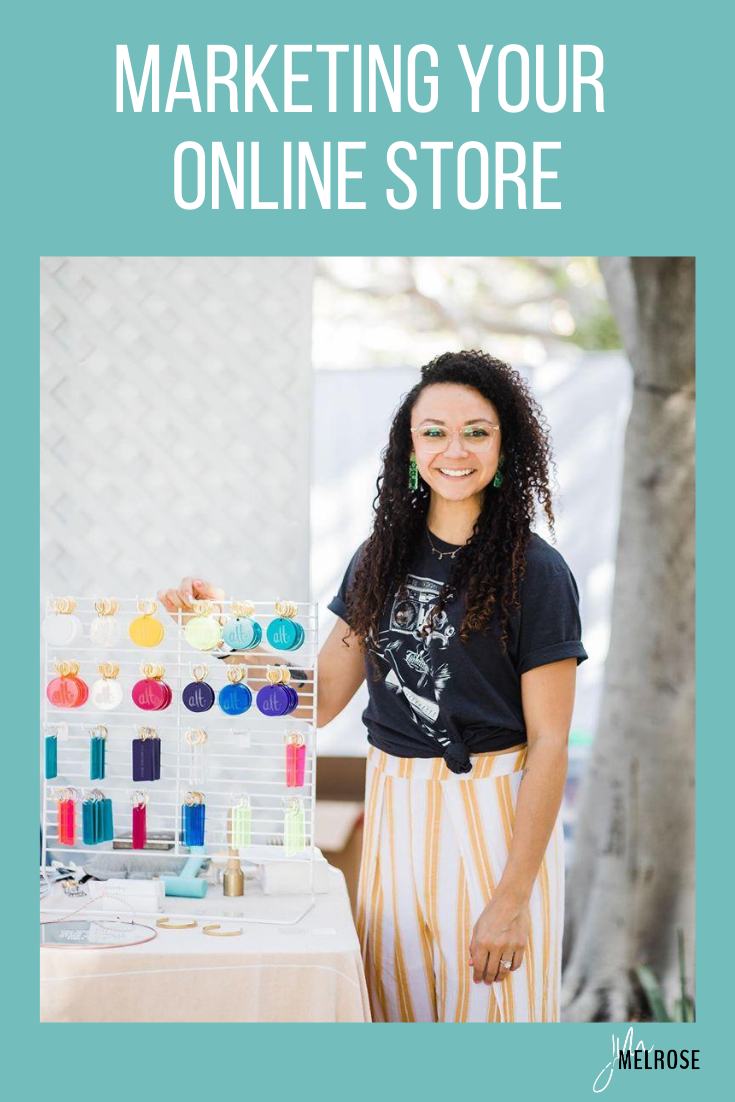 I talk a lot about creating content on this podcast but I know that not every woman wants to be a blogger or Instagram influencer. A lot of my listeners and clients actually create physical products and sell them online. In today's episode, I am talking to Justine Wiggins from Worthy and Badass about selling your creations online and marketing an online store.
Justine started making jewelry back in college as a hobby that also gave her a way to make extra money. Since then, her creativity has merged with her passion for helping women understand their worth.
She's had several different business names, but a few years ago she joined the Army Reserve as a military police officer.
When she got home from basic training, she knew that if she was going to get serious about her business, it needed to represent her and how she felt about women. Worth is a big deal to her. "Turn your monster into your ministry" is her soul song.
One day after she had been processing it for a while, it hit her that "badass" was the perfect word to go along with "worth."
She had always used the initials W and B, and so W+B was reborn, and since then, she's been hard after making women realize their worth while feeling badass.
Selling Custom Jewelry Through Instagram and Etsy
Justine makes beautiful jewelry, including custom pieces, using her extensive stamp collection.
You can create anything you want by going to her website or checking out her highlight bubble on custom orders on her Instagram. She makes the process super simple and you get a piece that's 100% custom-designed just for you. You can also find her on Etsy.
Instagram is by far Justine's most profitable way to market her business. It's also the easiest and most enjoyable social media for her to use. She shares new products, ideas, and things she's working on in her stories regularly.
She also invests in Pinterest marketing and has seen traffic increasing from that avenue.
In-Person Events
In 2019, Justine did upwards of 100 events.
With all that it takes to make her jewelry, it is absolutely exhausting to set up her store at an event. She loves in-person events but is focusing on making money through her online presence while in-person events are not really an option.
One thing Justine has learned is that the events you invest the most into are the ones you receive the biggest returns on.
Utilizing Shopify to Increase Visibility
The most frustrating thing about using Instagram to sell products is that you only get one link. And nobody has time to change that link every single time you add something to your store.
So, because Etsy and Instagram have not integrated yet, Justine uses Shopify She had to apply 3 times to have her shop approved on Instagram. But now that she's been approved, she has the ability to tag her products in her stories and in her timeline posts.
This has been a huge help for her. She loves the Shopify platform because it works well with Instagram. When she tags a product in stories, she's able to see how many times it is clicked on. Those clicks are usually where she is getting sales.
Black-owned businesses are currently being pushed to the forefront which is amazing. She makes sure her Etsy is easy to find through the link in her bio for the new people who are visiting her Instagram.
Having the Shopify-approved website has increased her visibility. It makes it so much easier for people to make purchases without ever leaving Instagram. This also gives her the ability to provide a swipe up directly to her website.
W+B's Mission
Justine has been through a lot in her life. She was adopted twice as a child. Her second and permanent adoption took place when she was 8 years old.
She came from a physically, emotionally, and mentally abusive mother before that adoption. She didn't think she was worthy or badass for a lot of her life. She never carried herself with confidence.
She wants women to know that this battle is something that they can overcome. It's not a battle she has overcome yet, but it is something she is working towards every day. Encouraging other women helps her move towards that victory.
Most women have a desire to see other women thrive but they tear themselves down. Justine created a mirror vinyl specifically about this that says, "You wouldn't speak to any other woman that way."
It speaks to how we view ourselves so negatively and how that isn't healthy as we seek to grow.
Justine wants to change the mainstream narrative. If her sarcasm key chains make you laugh, her necklaces make you feel connected to someone or something, if the words "worthy and badass" make you feel like you can do anything, she has accomplished her goal.
Using Your Audience to Market Your Products
In 2019, Justine needed new product pictures and wanted a bunch of different women wearing her products.
She wrote a post asking for women to send her messages explaining why they are badass. She got so many amazing messages from women who were overcoming things that were incredibly difficult for them.
Justine rented a beautiful yoga studio and had two professional photographers donate their time. 40 women showed up on a day when it was pouring rain. They wore her jewelry and got professional photographs of themselves.
It was a beautiful few hours of women getting in front of the camera. She hosted two more of these events in 2019 and started calling it, "Calling All Badasses."
It became an affordable event where women could get professional hair and makeup done and get professional photographs of themselves. Almost 200 women have been photographed during these events.
Justine hopes to host more of these events post-COVID. It plays right into her mission of making women always feel worthy and badass.
Check out Justine's website, Instagram, or Etsy and look at her amazing jewelry. Reach out to her to create a custom piece.
Action Steps: