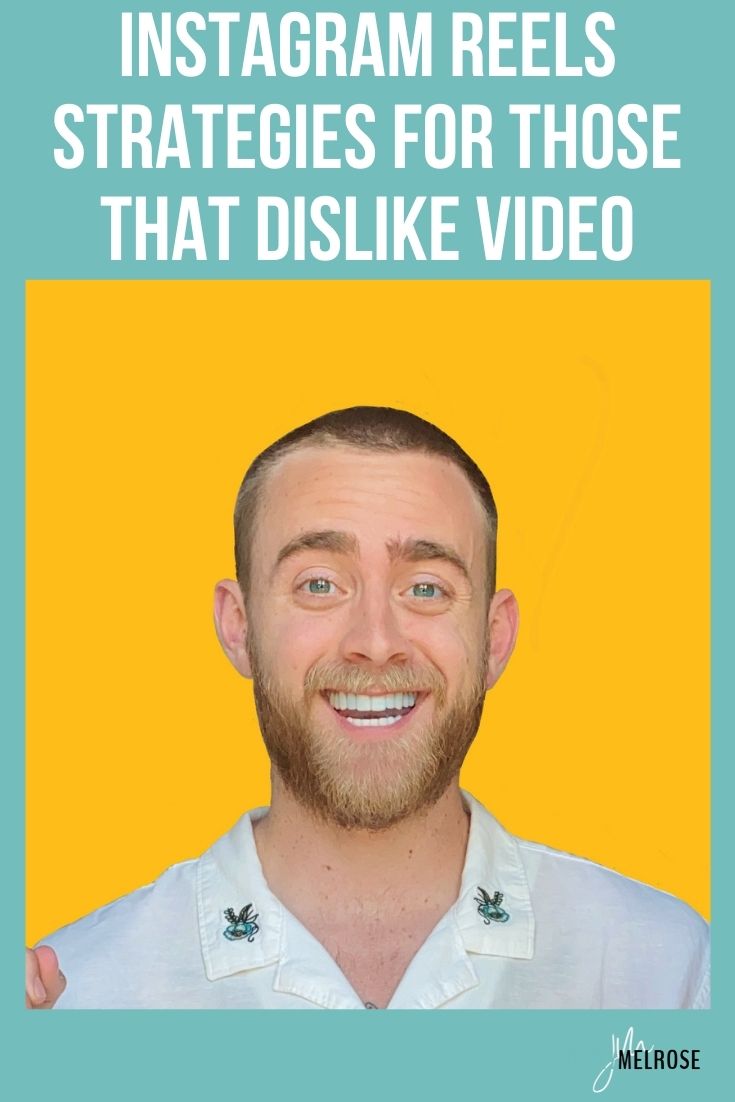 There are so many questions when it comes to creating Instagram Reels. We all want to make sure we are utilizing the best strategies so that our time isn't wasted.
This is especially true for those of you who dislike creating videos. You don't want to create something that isn't going to perform well.
IE 257: Instagram Reels Strategies for Those that Dislike Video with Brock Johnson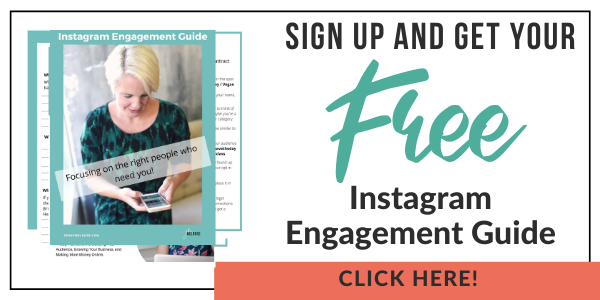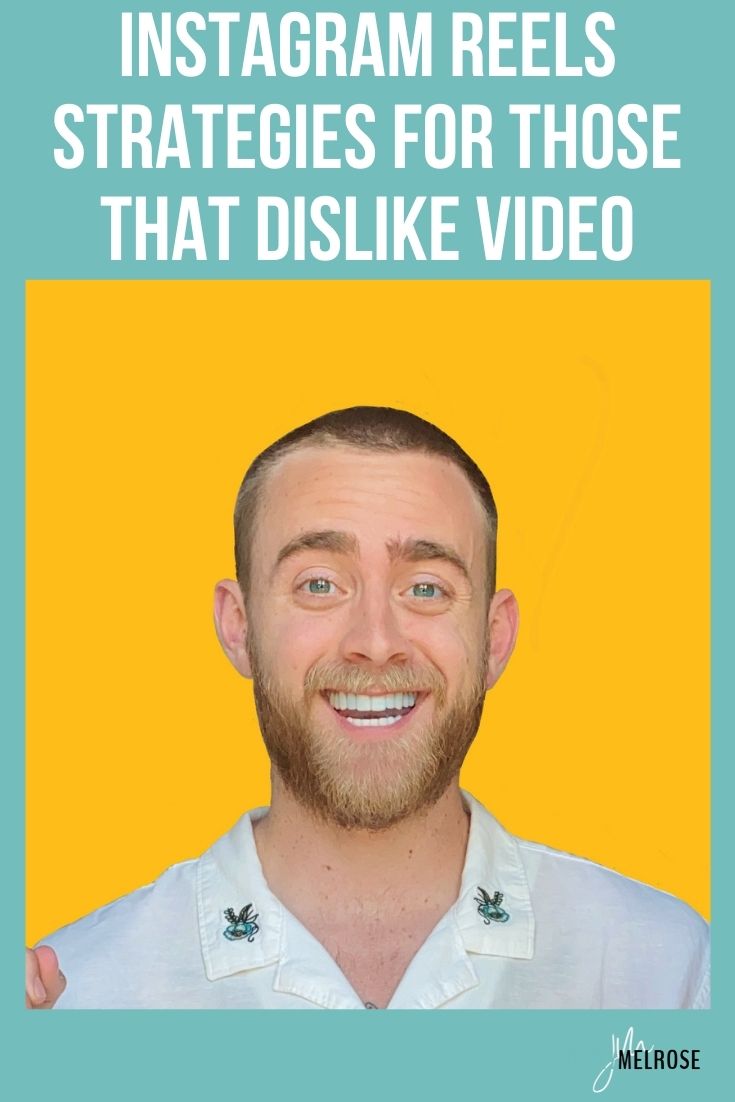 Today, Brock Johnson is on the podcast to share all of his tips for creating Instagram Reels that will perform well, attract the right people, and help you be less stressed while creating them.
Successful Strategies That Grow Your Business
Brock Johnson works to help business owners and entrepreneurs as they use Instagram to grow their platforms.
The most important part of Brock's job is making sure that everyone he helps is converting their followers on social media into subscribers and customers. That is what really causes their businesses to grow and succeed.
Brock desires to help his clients by using strategies that work and don't steal tons of time from their day.
The goal is to get the most out of the time they spend on Instagram, even if it's only a small amount of time every day.
Taking Your Business to The Next Level
It is no secret that Instagram is a powerful platform. It provides you with the opportunity to build a following and take your business and brand to the next level.
Instagram Reels are such a great tool because they put your content in front of more people than ever before. It's an amazing and free opportunity to reach more and more people with short, bite-sized videos.
The best part of Reels is that if you continue to follow all of the best practices, the hundreds and thousands of people who will see your Reels will eventually turn into followers, and then into subscribers and customers.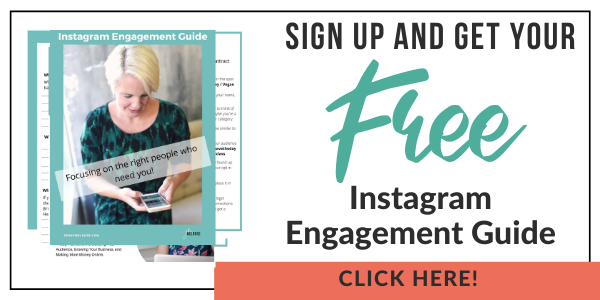 What Are the Best Practices for Reels?
So, what are the best practices for Reels? How do we know what is an absolute must when it comes to creating and sharing them?
Share Reels on Your Home Feed
The first thing you have to remember whenever you create a Reel is to share it on your Instagram feed.
You have the option to share it only to your Reels or also share it to your home feed. You always want to share it on your home feed because most people spend their time on Instagram scrolling through the feed.
Keep Your Reels Niche-Specific
The second thing you have to be sure of is that your Reels are always specific to your niche. They have to match your other content.
If you make a Reel that has nothing to do with your niche, you will attract many wrong people. They will not be interested in your future content or following you because your niche will not be what attracted them.
Don't Delete Your Reels
You don't ever want to delete a Reel, except in the case of audio/text glitches. If a Reel doesn't perform the way you had hoped it would don't delete it.
Reels are not like most of the other content on Instagram; they can continue to reach your audience long after you've posted them.
Reels can continue to receive engagement 5-6 days after the original posting.
More Best Practices for Reels
Reels Covers
Reels can feel overwhelming because we see other people with their perfectly curated covers that match their whole Instagram aesthetic. We don't have the time or the energy to create these gorgeous covers, so should we just not make Reels at all?
While having a nice, matching aesthetic is just that, nice, it's not necessary to your growth on Instagram. If that matters to you, you can definitely put the time into that, but it's not a must.
Use Trending Audio
When it comes to creating Reels and reaching the most people possible, use trending audios. Utilizing those trending sounds will allow you the opportunity also to receive more views.
The best way to know what sounds are trending is to spend time on the platform. If you are scrolling through Instagram and notice the same sound several times in a row, pay attention to that.
Don't Clutter the Screen With Text
You want to be using text on your Reels, but you don't want the text to be overwhelming. Closed captioning is excellent for those who are not utilizing sound when they are watching your Reels.
Make sure that your text is to the point and that your Reel does not feel cluttered on the screen due to text.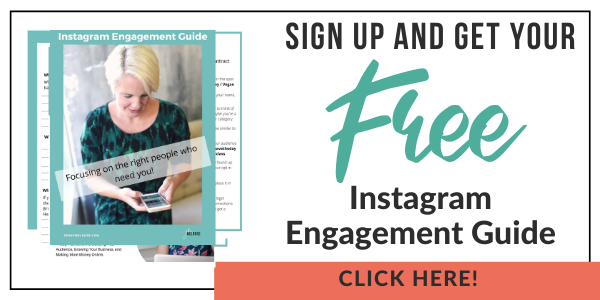 Be Relatable
As with any content, you want to make sure you are authentic and relatable to your ideal audience. If you are not intentional in who you are trying to be relatable to, you will attract the wrong audience.
Test Your Audio and Length
You can vary your methods when it comes to sounds, length, and other aspects of creating your Reels.
Try out some Reels with trending audios and some without; try some shorter Reels and some longer.
Most of the viral Reels are on the shorter side, averaging about 7 seconds. Test out what works best for your audience with this in mind.
Have a Plot Twist
Brock found when doing some research on his popular Reels that having some sort of plot twist or a surprise at the end of the Reel caused it to perform higher.
Think about how you can incorporate some of these unexpected moments into your Reels as you create them to captivate your audience.
Remove Any Watermarks
An absolute must when it comes to your Reels Best Practices is to ensure that you are not repurposing content from TikTok onto Instagram without removing the watermark.
Instagram has stated explicitly that they do not want watermarks on their Reels.
They have stated that they will not show your Reel to as many people or to anyone who doesn't follow you if you do not remove those watermarks, so make sure if you are going to repurpose the content that you get rid of those watermarks.
Using Hashtags on Reels
One of the biggest questions that come in regarding Reels is what to do about hashtags. The best advice that we can give is not to spend hours stressing about using the "right" hashtags.
Hashtags won't hurt you, and they might help you, but you can be successful on the platform without focusing on how many to use, where to put them, and what words to use.
Spend your time researching other aspects of creating content, and just use whatever hashtags you would like to use without stressing over them.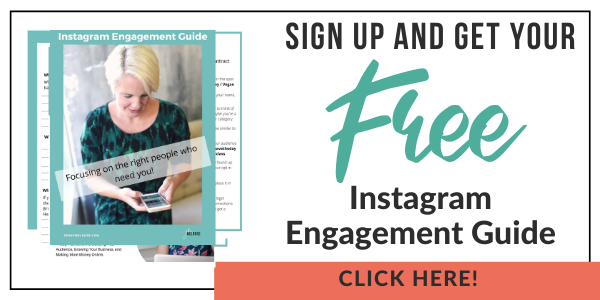 Creating Engaging Content
I know that many of my readers and listeners hate being in front of the camera, especially when it comes to video.
The truth is that you can be successful on Instagram without ever being on video. With that being said, video content is the most engaging kind of content you will find on Instagram.
Follow other creators in your industry and see what type of video content they are creating. If you are determined that you do not want your face on video, find other creators who are not showing their faces.
If you do not know of any creators on Instagram who do what you want to do, check out TikTok. The "For You" page on TikTok is a powerful place to find great content.
You want to make sure that your content is engaging if you are not showing your face. Utilize fast-paced editing so that all of your clips are quick and the focus is on the sound of the video. This is especially a fantastic way to edit your cooking content.
You can use different camera angles to make the content even more engaging, especially if you are going face-free for your Reels. You can also do time-lapse videos for Reels content.
Join the InstaClubHub
Brock and his mom, Chalene Johnson, have created an Instagram coaching group. Twice a month, they have live training on advanced and in-depth topics, and they also have guides, templates, and so much more.
The InstaClubHub is an all-encompassing resource, and it's a one-stop-shop for everything you need to know when it comes to being successful on Instagram. They are currently running a special where you can join the InstaClubHub for only $7.
You can reach out to Brock in his Instagram DM's with any questions or thoughts you have after today's episode. He loves connecting with people there and hopes to hear from you.
Action Steps: