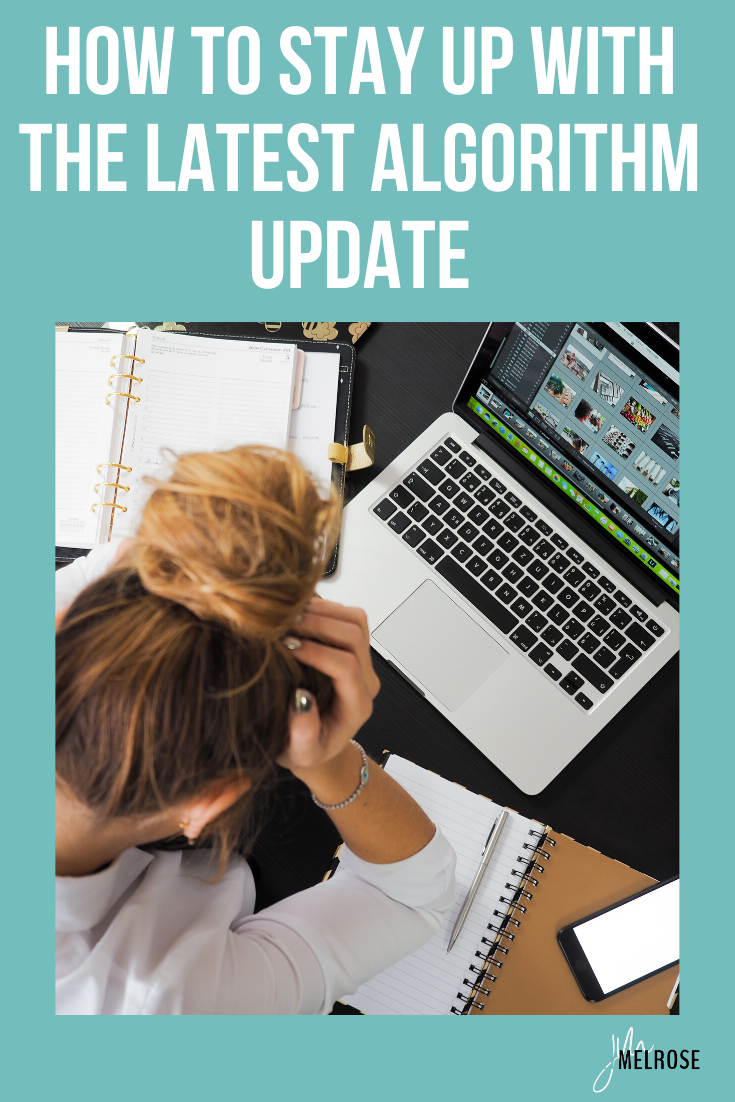 Do the words "algorithm update" make you sweat? Are you tired of trying to figure out what the latest algorithm updates are and how to keep up with them?
That's what I'm talking about today and I promise you it won't be boring. So, stay tuned!
IE 160: How to Stay Up with the Latest Algorithm Update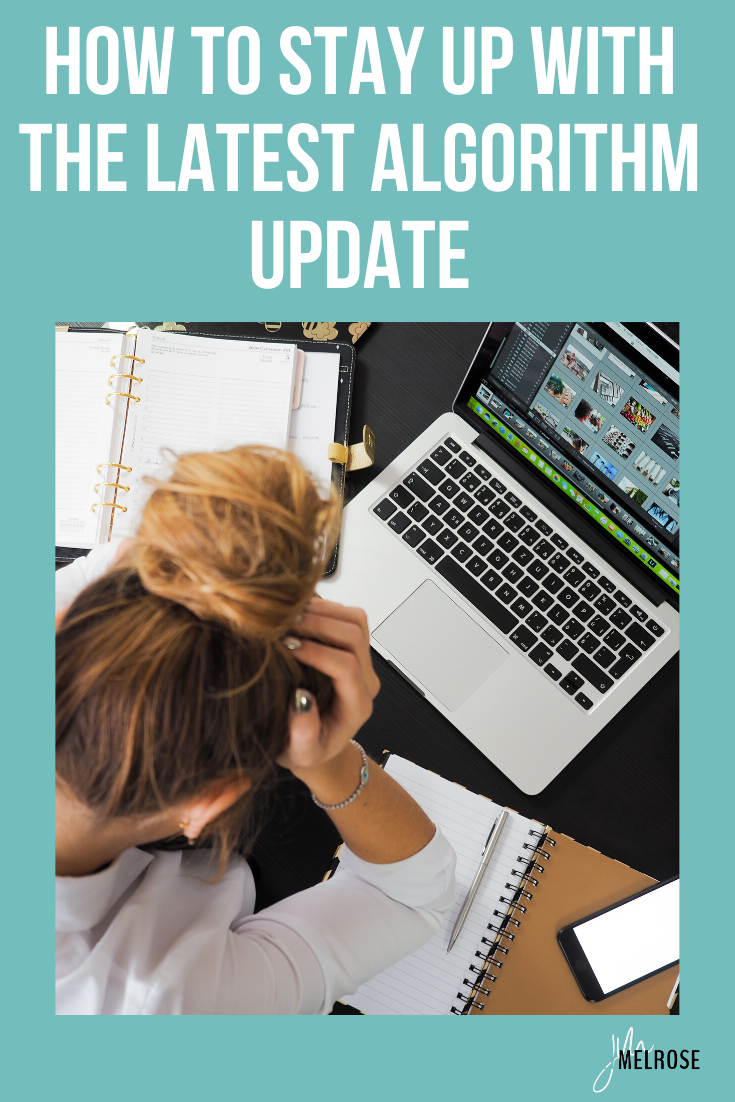 But first, I wanted to share a review with you from one of my Mastering Your Influence members. Melanie, from Mostly Under Control, says, "Mastering Your Influence is 100% worth it. It's the best value you could possibly imagine for the money you're paying. And I'm so cheap! So, invest in yourself!"
Stay tuned later in the show for more information on Mastering Your Influence…now, on to those pesky algorithm updates.
What Are Algorithm Updates?
An algorithm update simply changes the way that content is shown on a platform. Google, Pinterest, Facebook, and Instagram all undergo algorithm updates.
These changes start occurring once a platform gets so large and saturated that the owners and creators need to find different ways to serve the content to the users.
Sometimes this is for the sake of monetization (Pinterest, Instagram, and Facebook). Other times it's because they're trying to really serve their user well and give them the best and most relevant content (Google).
These updates also come as the creators strive to keep up with the times.
Most of us use Alexa in our home. Alexa is using Google and pulling information for us. As technology grows and expands, the platforms also have to grow and change in order to serve us well.
The Algorithm Update Mindset
There is a certain mindset that we need to take on when it comes to these algorithm updates.
I've seen so many business owners get frustrated over these updates and want to throw their whole business away.
We have to realize that these platforms exist to benefit and serve our audience.
As we saw with Facebook, they are working towards really building relationships and connecting users. That's why they are pushing Facebook groups. This is all to serve their users better and create more value.
As the algorithm changes, we have to focus on how we can get it to work for our benefit.
Instead of using videos on our Facebook business page, we need to build a closed group where we can build a community.
You have to gather the information on these updates and decide how you can use that information to your benefit.
Staying Up To Date
How do you stay up to date with the information that feels like it's always changing?
You have to be invested in a community that provides information with you. Just like this podcast provides you information on strategies and tactics that are currently working.
We had Dana Malstaff on the podcast recently to share information on Facebook groups and how to utilize them in your business.
We had Kate Ahl talk about Pinterest strategies for traffic and list growth.
Ty Kilgore shared with you all about improving your SEO.
Podcasts are a great place to gain information, but we often have to record things in advance.
If there's an algorithm update tomorrow, you might not hear about it from me for another month. We're giving you up-to-date information but it's not in real-time.
Joining A Community
You need to find a community that can give you those updates in real-time.
You don't need to listen to someone who is freaking out every 5 minutes. We all know what kind of bloggers I'm talking about. Every time the smallest change happens, they think the sky is falling.
But never fear, I have a great community for you.
Mastering Your Influence is my membership site and each week we provide you with a new piece of content.
There's real-time, live training from me, a monthly training from an industry expert, and a monthly group Q&A on Zoom. This allows all of us to share our tips for business as well as create that community.
You probably have courses for Facebook, Instagram, and Pinterest. The problem with those courses is that they don't update immediately when algorithm changes happen. It's time-consuming to update those courses.
I cover pitching brands and it's not as dependent on social media algorithms. I was able to make updates for 2020 to Pitch Perfect Pro that should last me 3 years. That is not the case for courses that cover social media.
Mastering Your Influence
Mastering Your Influence gives you the opportunity to hear from experts and get all the updates as soon as they happen.
I've had my membership site for over two years now. When you join, you get instant access to over 150 videos.
These videos cover everything from what your welcome sequence should look like to what your sales page should look like. Not only will you be getting real-time updates, but you'll also have tons of content to learn from.
This gives you the opportunity to find a community of people you can ask questions of. We have a Facebook community that you can hop into at any time.
I know what it's like to struggle and not be able to afford a coach. I wasn't always able to hire a coach.
Because of that, Mastering Your Influence has a second-tier where you can get coaching.
You can get two 15 minutes of one-on-one conversations with me. From now until February 14th, I'm giving 40% off the normal price for coaching with the code KINDNESS
This offer is only good until February 14th, so you want to make sure you take advantage of this while you can.
When it comes to understanding any of the algorithm updates, you need to have your ear to the ground.
Mastering Your Influence will you give you those updates as soon as they happen so that you can move your business forward faster. I truly hope you'll join in!
Action Steps: