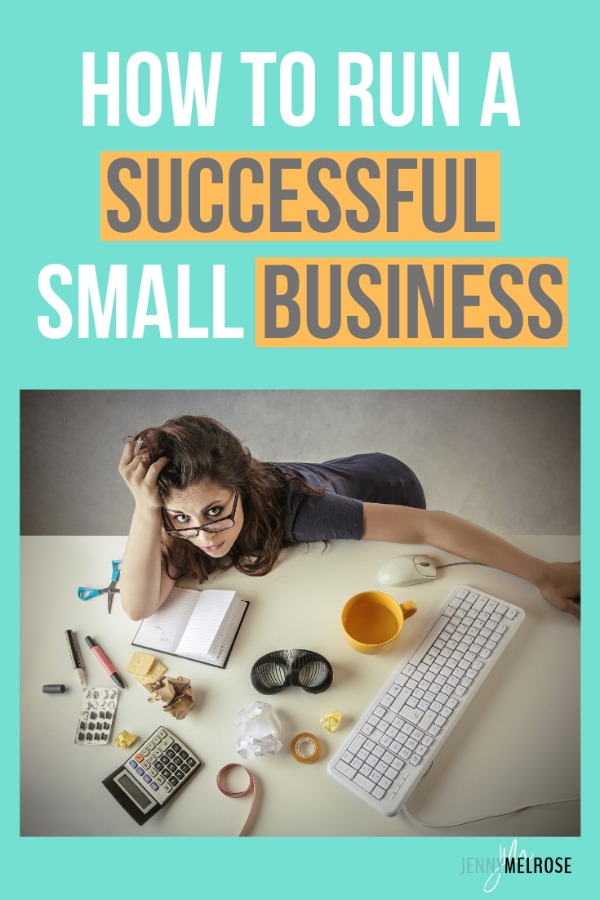 Considering yourself a small business owner is a mindset shift that needs to be made in order to become a successful small business.
Understanding how to run a successful small business as an entrepreneur can often be frustrating which why we're paying special attention to the systems and organization that needs to be in place in order for this to happen.
IE 125: How to Run a Successful Small Business with Kate Jones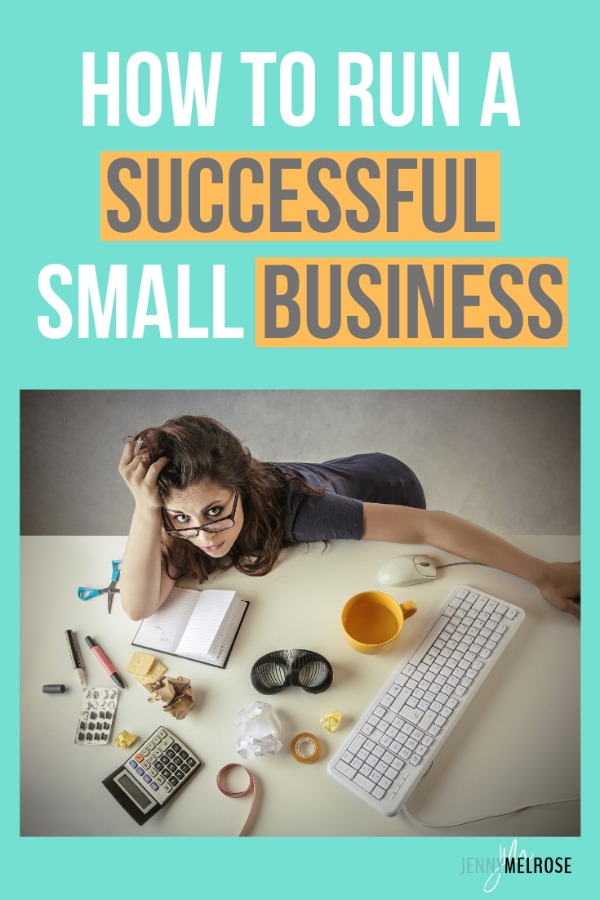 My guest today, Kate Jones, serves female entrepreneurs by taking on some of those administrative tasks that nobody likes doing so that you can focus your time and efforts on the parts of your business that you're passionate about and that make you money.
Her goal is to relieve some of your daily stress by creating order and organization in your business.
The Need for Online Organization
Kate's business was born out of her clients' needs.
As a professional organizer, her clients kept telling her they not only needed help with their homes and office spaces, they needed help with their online lives as well.
And Kate understood that. She had needed to create systems to manage her own business so she knew what it took to keep a business organized and running smoothly.
Getting her own business organized is the thing that allowed her to grow more rapidly, from $2K per month to $15K per month.
Influencer Overwhelm
As influencers, we wear many hats.
We may have a blog to create content for, an IG feed and stories to post to consistently, a shop with products for sale, brands that we partner with, photos to take and posts to write and the list goes on and on.
Somewhere in there, we also have families and a life.
We simply can't spend every waking moment trying to keep things straight. We need systems that will give us back some of our time but keep our business running like a well-oiled machine.
Developing a System
It's easy to say things like, "You need to put systems in place," without offering any practical help.
But you all know I am the queen of practical help so let's look at what it would look like to have a system in place to manage what I think is one of the most overwhelming parts of being an influencer: social media.
It may appear that outsourcing your social media is the answer. And it certainly can be one of the answers.
However, if you don't have a system, the person you hire won't be able to do what you want.
You will still be doing the majority of the work finding things for them to post while paying them to "manage your social media."
A system would look like having a list or plan for what types of content to post and how often, a word bank that they can create content from that uses words that match your brand, and clear expectations of what they're posting and when.
Kate shared an amazing 3-step process for figuring out how to streamline any area of your business using the words Trim, Trash, and Transfer. Listen in to hear her explain it!
Figure Out What Your Audience Wants
One of the reasons we are so overwhelmed as bloggers and influencers is because we feel like we have to be everywhere, all the time.
If you're feeling the pressure to be in every online space or on every social media platform, take a step back and consider your audience.
You only need to be where they are. If they hang out on Instagram, you go hang out on IG with them. You don't need to spend a ton of time on Facebook if your people aren't there.
Go where they will engage with you.
How to Outsource
It's easy to talk about outsourcing but hard to do.
After all, where can we find someone who will care as much about the quality of our work as we do? Is there anybody out there who is as Type A as me, who will do things the way I want them done?
One of the ways to find someone to help you is through a US-based or international virtual assistant agency.
You could also ask other influencers or entrepreneurs for a referral. Ask in any Facebook groups you're in. Check out places like Upwork, Fiverr, and other online agencies.
Start with small projects and test them to see if the relationship is going to work. Don't just expect to hand things off with no direction or plan as that's the best way to crash and burn.
Organize Yourself and Your Business
In our world today, the availability of apps to get us organized is getting crazy. I swear, I leave every conference I attend with another 10 suggestions of apps to help me get my life and business together.
It's not helping. Now my phone is just a big mess, too.
With so much out there that's meant to help us, how do we even know where to start?
Kate says that the most important step toward getting organized is one, centralized to-do list. For this list, she highly recommends using Asana.
Asana allows you to organize your projects into separate categories while still seeing all of them. You can add people to specific categories that are working with you on a project without needing to let them into your entire account.
Secondly, you need a way to manage your contacts, a customer relationship management system (CRM).
You need all your people in one place. You need easy access to their information, how you know them, what brand they work for, etc.
Tune in to hear the CRMs that Kate recommends and why it matters so much in your business!
To download a list of the apps Kate uses and recommends for your business, visit her website.Kate is offering a free masterclass called The 4-Step Framework for an Organized Influencer Business. Be sure to sign up today!
Action Steps: