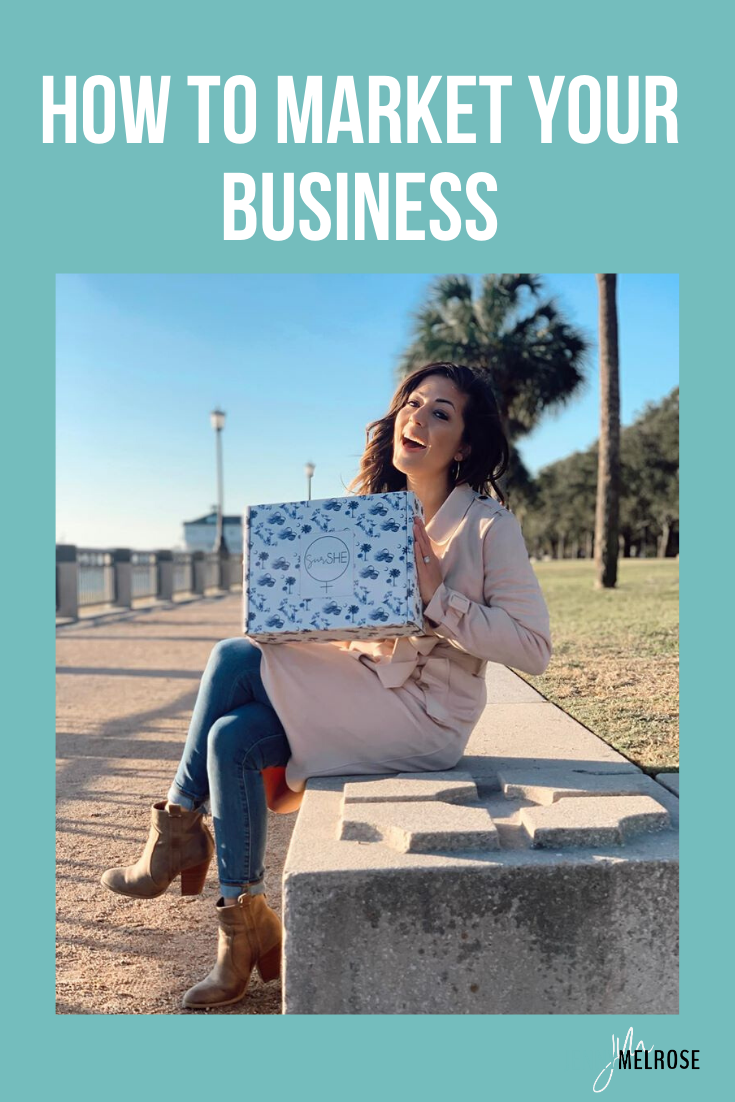 If you have a product or service idea you need to know how to market your business so that it attracts your ideal audience.
IE 159: How to Market Your Business with McKenzie Cunningham, Founder of SurSHE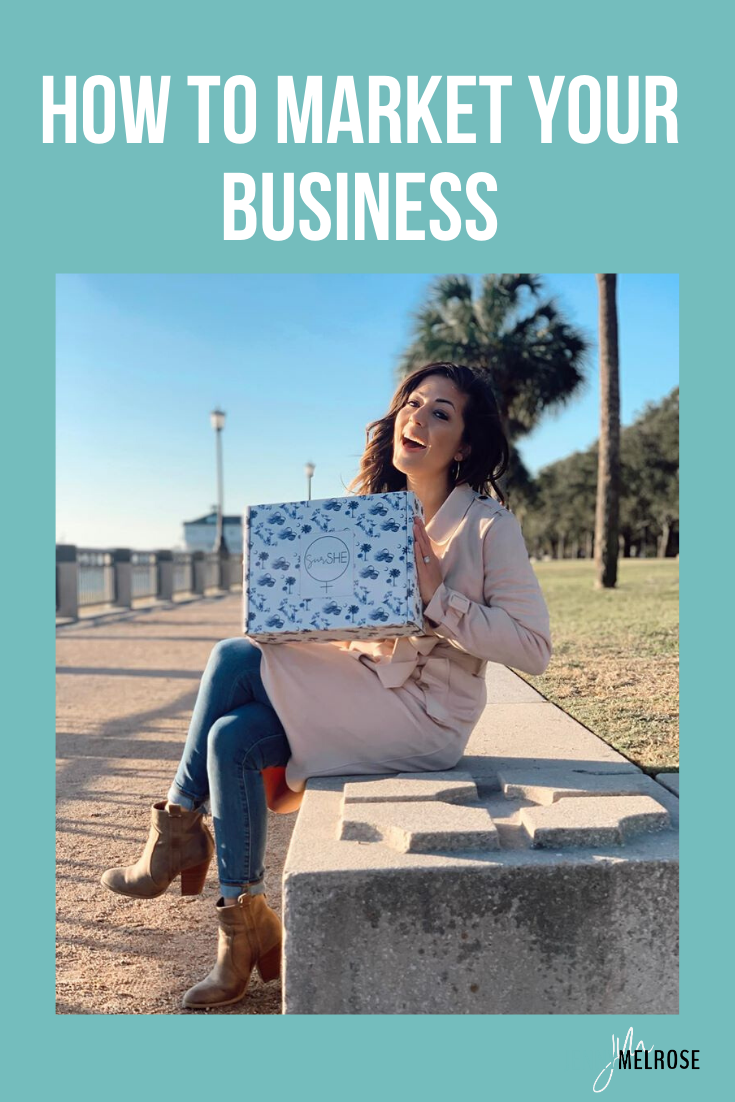 McKenzie Cunningham is the founder of SurSHE, which is a two-fold business.
For consumers, it is a subscription box that helps change the way you shop, allowing you to shop female-owned businesses or locally and give back.
If you are a female business owner, it's a targeted marketing platform that helps deliver your brand and your story to the people who are looking to support a business exactly like yours.
McKenzie also lives in Charlotte, NC, and is a member of KnowTribe which is how we met.
A Desire to Help People
SurSHE was born out of a spiritual awakening.
McKenzie realized she was living with a lot of built-up bitterness and resentment towards her friends, so she started going to therapy and loved it. She soon began seeing signs in her life that she was doing the right things.
During this journey, she loved setting goals and being super intentional about everything she was doing. She and her husband set a goal for 2019 to become debt-free and also give more away.
She had a girlfriend who started a company making hair bows for little girls. Her friend is the kind of person who would just give things away if you asked her to, totally not a salesman.
McKenzie wanted to help her grow her new business, so she came up with a great plan to create and build the business for her friend.
From February to August of 2019, McKenzie woke up really early and worked on this side hustle before her daughter woke up. She would drop her daughter off at school, work her full-time job, and then work on the side hustle again after her daughter was in bed at night.
SurSHE officially came out to the world on August 18th, 2019, and opened sales on September 23rd.
The Mission of SurSHE
Initially, McKenzie wanted to start her own business based around her own products.
After her friend started her hair bow business, McKenzie realized that she didn't need her own product. She is really good at selling things because she's good at reading people and talking to them.
She decided to use the gift she had to help other people.
She did some research on female entrepreneurship and read some sad statistics: female entrepreneurs don't receive the same amount of funding or assistance that males do.
So, McKenzie wanted to do whatever she could to change those statistics.
Creating a Subscription Box that Benefits Women
She decided to put products that women were creating into a box and include a magazine that talked about the women behind the brand.
This magazine tells you more about the owner of the brand and why they created the product in the first place. Knowing this creates a desire to support that woman and not just spend money on a similar product at Walmart.
The magazine also tells you where to go buy more from this woman and a coupon code to do that.
For female entrepreneurs, SurSHE helps deliver your products to people who want to buy locally, or from female-owned companies. This prevents you from having to buy social media ads to find customers.
SurSHE delivers your product to their doorstep and tells them exactly why they should love you.
What's In the SurSHE Box?
The name SurSHE comes from an old Southern term, "sursee," which is a small, unexpected gift.
You never know exactly what will come in your box, but there are different boxes you can choose from:
The Goddess Box

– this box is full of all sorts of spiritual content, such as crystals, meditation tools, non-toxic items, vegan and gluten-free snacks.

The Mama Box

– items geared towards mothers in whatever part of their journey they're in. Whether you are trying to conceive, currently pregnant, already have kids, this box is for you. There are lots of self-care items for the mom and something for the kids to enjoy as well.

The Southern Box

– this box holds all things made in the South and celebratory of the South. Cheese straws, a magnolia scented room spray, or a print of Charleston, SC might come in your box. This box is perfect for the girl who grew up in the South but moved away and wants a few pieces of home.
These 3 boxes are the ones you can subscribe to and receive every 3 months. You can also buy them just once.
The North Carolina and South Carolina Box

– the

State Line

boxes are all items made in the state and 10% of profits go back to a non-profit in that state. These boxes hold the same products for a whole year. Eventually, the goal is to have a box for every state.
The State Line boxes are one-time purchases and cannot be subscribed to. The goal for 2020 is to sell these State boxes into retail. This will allow people visiting these states to buy something to commemorate their trip.
SurSHE is adding a lot of gift options this year as well. The first is the Valentine's Day box, to give to your female partner, or a Galentine's Day box to give to your best friends.
Those boxes will be all about self-love, girl power, and loving your female friends well.
There will be a Mother's Day box in May, a Father's Day box in June, a Pride box in June, and a holiday box in December. These will be curated boxes you can buy once.
The subscription boxes are all based around the season they come in. Your summer box might come with sunscreen, while your fall box might have a fall-scented candle.
Marketing the Business
McKenzie has worked for a lot of start-up companies and was able to learn from their mistakes.
One of the main things she learned was, "If I had one dollar left, I would spend it on PR." (That's a Bill Gates quote).
She is willing to cut costs anywhere in her business except on her publicist. Her publicist has gotten them on podcasts, radio shows, news segments, etc.
If nothing else, being out there and being seen is the most important thing. Getting eyes on your brand that you might not have thought to target is super helpful.
Social media ads have also been really helpful for SurSHE. They just started using them recently and have seen a huge change.
They also are working with smaller social media influencers, and these influencers have been super helpful because they love the SurSHE mission.
Even if these influencers sharing didn't end in sales, it still built more brand awareness for the brand. These influencers also have a deeper connection with their audience and their audience trusts them.
McKenzie also never says no to a networking event. These events allow you to meet more people who either can help you with your business or that you can help.
If you are a micro-influencer, I want you to be sure to listen to the entire episode as McKenzie and I dive into why micro-influencers are so important for brands.
And since my audience is female entrepreneurs, and since Valentine's Day is right around the corner, McKenzie and I thought it would be amazing to give all of you a special code to get a box of your choice for 20% off.
You can purchase 1 box or a subscription, whatever you want, for 20% off. Just use the code Jenny20 when you go to SurSHE.
Action Steps: