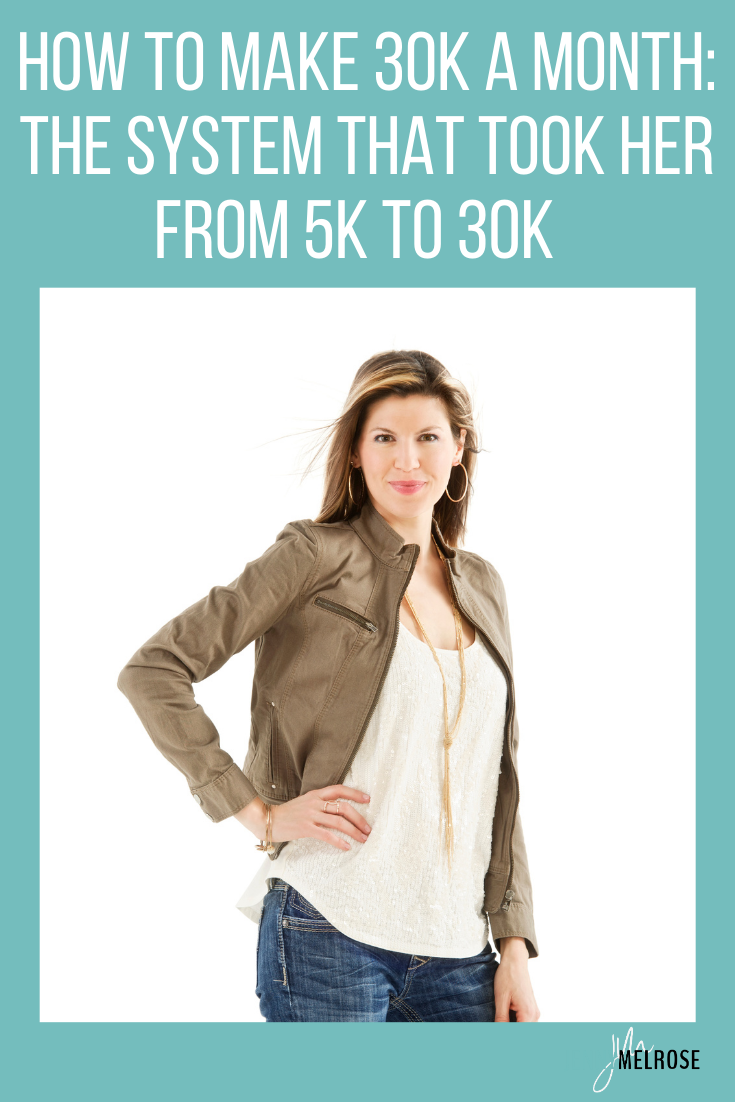 Do you ever feel like you're spinning your wheels, in life and business? Maybe you started a business with the hope of changing your life, and now, you just feel stuck and like it's not working out.
If this describes you, or if you just need some motivation to make it to the next level, today's episode is for you!
IE 212: How to Make 30k a Month: The System that Took Her from 5k to 30k with Jessie Harris-Bouton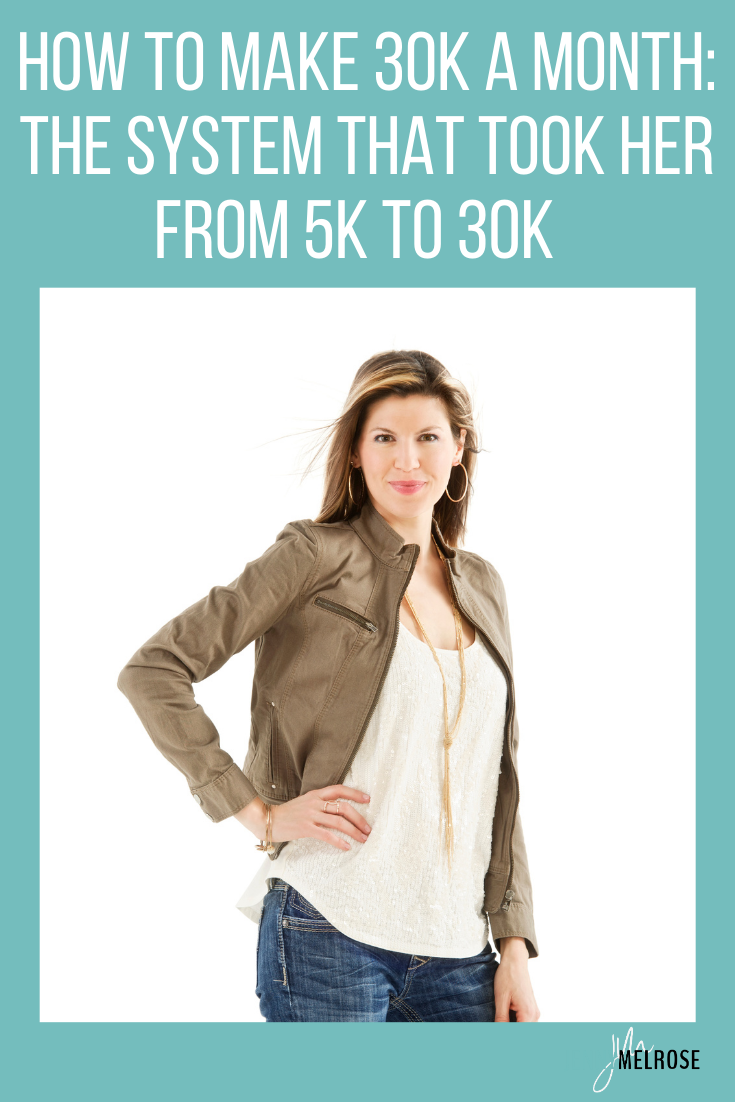 My guest today is Jessica Bouton. She shares her story of overcoming depression and creating the life she craved.
Inspiring Others to Live Their Dreams
When Jessie was a teenager, she fell in love with race car driving. She had a whirlwind career, driving professional 300 MPH race cars for 5 years, all over the country. It gave her a platform to inspire people to go out and chase their dreams.
She's always had a passion to give life to others. She decided to retire from race car driving to pursue her only other big dream in life: being a mom. She is a mom to 5 now, ages 9 down to 10 months.
Trading Depression for Intentional Living
Jessie fell into a deep depression several years ago, even though she was so happy being a wife and a mom. She felt lost in the chaos of life, even though she and her husband were building a very successful physical therapy clinic.
She was missing something in her life that gave her purpose, like the platform she had when she was driving race cars.
Around this time, Jessie discovered intentional living techniques (or personal development.) It spiraled into building herself up and she got certified as a life coach.
6 years later, she is now a Life and Business Growth Coach.
She owns Millionaire Mompreneur and hosts the Millionaire Mompreneur Project podcast. She helps women build their profitable businesses and stop trading time for money.
The R.U.S.H. Rule
Jessie says she has shed more tears building her business than she has over raising her five children. There are so many highs and lows of being an entrepreneur. It really is a roller coaster ride.
As a certified Life Coach, Jessie created the R.U.S.H. rule, which stands for Revving Up Self-Happiness.
This concept came from her first book: "The R.U.S.H. Revolution: Revving Up Self-Happiness Through Intentional Living."
Jessie says there are only two things you have control over:
It can be a way of life for women to over-multitask. The reason we don't have or see success is that we are only putting 10% effort into a million different things. No area of our life is getting 100% of our effort and action.
What Defines R.U.S.H.
The R.U.S.H. rule is:
100% Belief + 100% Effort – Giving Up = Success or, At the Very Least, Joy
Jessie is thankful for the life and death situation of race car driving because it gave her the foundation for all success. 5 years behind the wheel of her car, over 650 races and she won all but ONE of them.
This is the power of the R.U.S.H. rule. You can apply it to anything.
The One Thing Formula
Jessie created another rule: The One Thing Formula.
As an entrepreneur, you are living the New American Dream. You might feel like you have to do all the things: blogging, being on social media all the time, starting a Youtube channel, hosting a podcast, etc.
But you cannot stand out as a leader or expert in your niche if you are only giving 10% of yourself to all these different platforms.
The One Thing Formula tells you to pick one core audience and deliver one result or solution, with one core product, with one marketing plan, (on one social media platform with one lead magnet). This sounds scary because we love to repurpose and repost everywhere.
This rule will change your business overnight.
Jessie applied this formula and went from working 60 hours a week and barely making 5k a month to working 20 hours a week and making 30k a month.
Setting Up Your Systems
When it comes to choosing which platform you will use for the One Thing Formula, just use the platform that you enjoy the most.
After you have a sustainable income, you can begin to repurpose to other platforms.
You have to be focused on what you are doing. You have to have systems in place. Systems simplify processes and processes lead to power.
If you don't have a system in place to get something done, you will never get it done.
Whether you are going after your health goal, paying bills, running a business, or maintaining a relationship, a system will help you get it done and be held accountable.
Once you start to see results, you will see the benefits of your systems.
The way you can turn your dreams into a reality is by visualizing them. You can't just dream about it. You have to be willing to start small and start to believe that it is possible. You believe it is possible when you start putting those systems into place.
Your Systems Save Your Time
Some of us hear the word "systems" and feel like it's a really big thing that you have to undertake. It can be something as simple as scheduling a 15-minute time block to pay your bills.
Be willing to schedule things on your calendar. If you don't write things down, they probably won't happen. And if you don't have systems in place, you will get distracted and things won't be done 100%.
Jessie has a system set up where all her blog emails and her sales sequences are automated. This way she doesn't have to think about it. Her funnels are not something she has to be continually thinking about and working on manually.
Learn About Jessie's Funnels
Jessie has a mini-course that will walk you through the 3 steps to build a fully automated business. Look at Jessie's funnels and learn how she built her brand through these funnels, which are just systems that are set on auto-pilot.
This is how she is working 5 hours a week and still making an income, even in her sleep. Get the mini-course to help you ditch the grind and do more of what you love.
You can find Jessie on Instagram or her website. Send her a DM and she will probably send you a voice message back, with her kiddos in the background.
Action Steps: