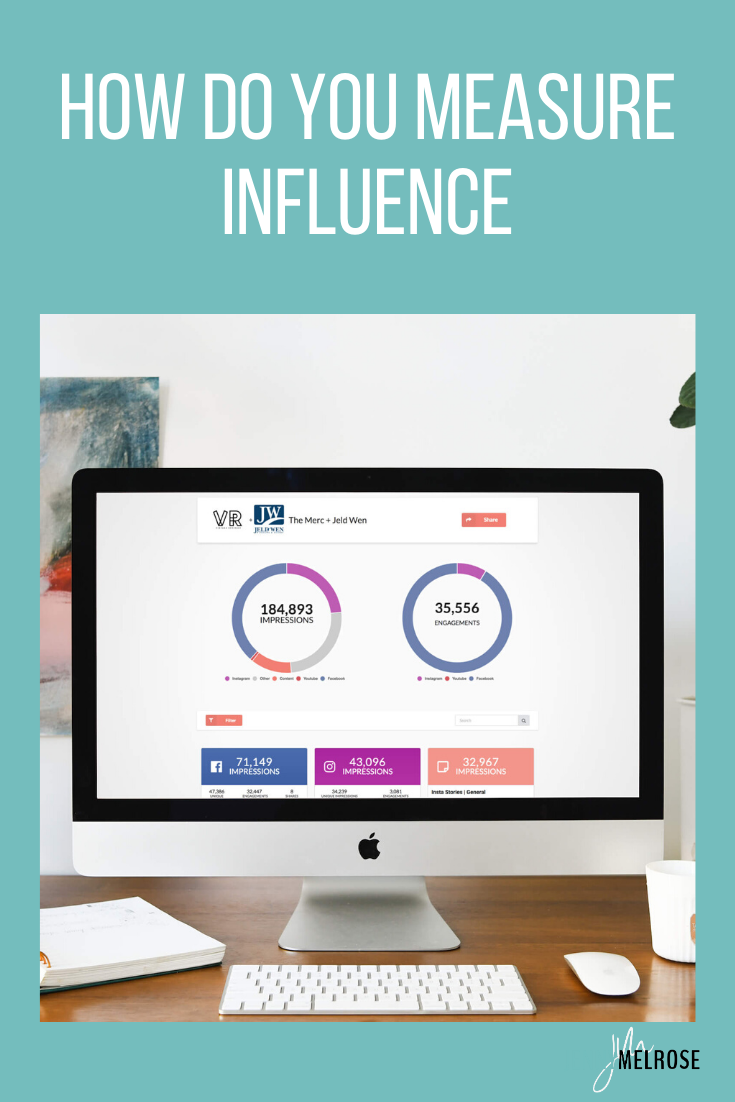 As a coach for bloggers and influencers I am routinely asked, "How do you measure influence?"
We're diving into how you measure your influence in order to become a top paid influencer.
IE 167: How Do You Measure Influence with Bruno Bornsztein of InfluenceKit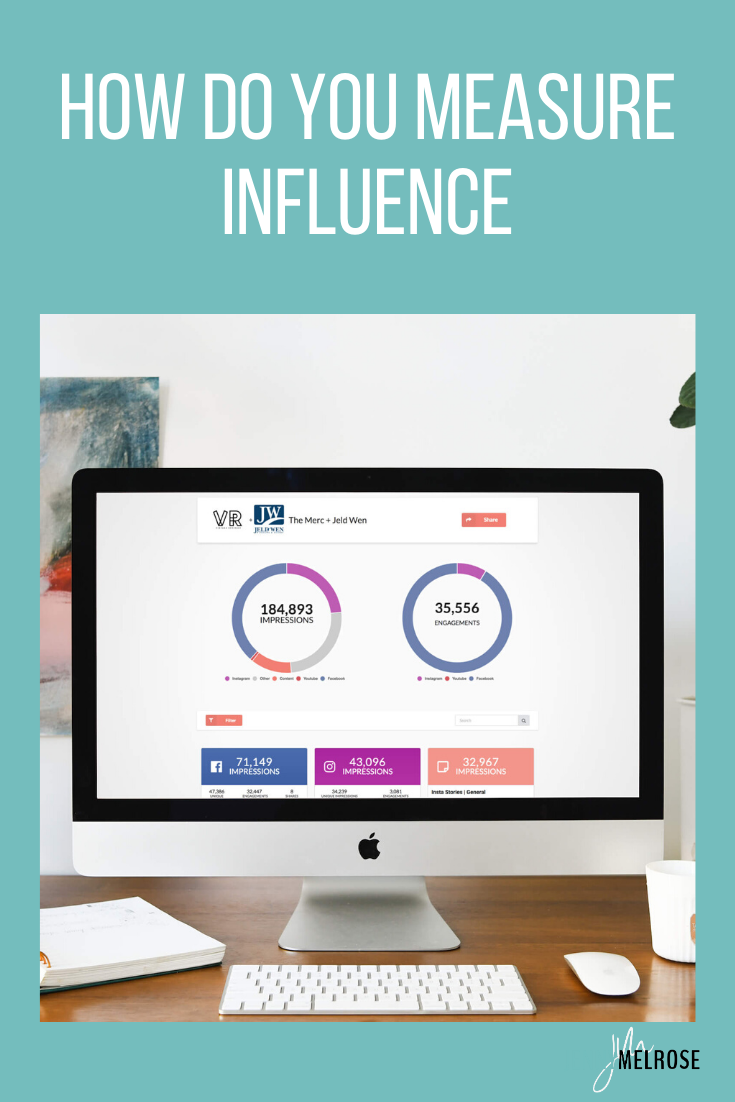 Bloggers often wonder what size their audience needs to be in order to work with brands. How do you measure your influence? That's what we're getting into on today's podcast.
My guest, Bruno Bornsztein is one of the founders of InfluenceKit.
InfluenceKit is a web-based software program to help influencers prove their value and make more money.
Measuring Your Influence on Every Platform
One of the biggest struggles for influencers is being able to measure their influence.
You are creating content on as many platforms as you can: your blog, social media, push notifications, etc… You're reaching people everywhere you can.
Instead of picking just one or two of those places to measure your influence, you should be measuring the influence of all of them.
All of the content you're creating is valuable, so it's important to measure that. It's important to understand each piece of your marketing and how it's affecting your business.
Telling A Story Through the Numbers
Brands are looking for certain metrics: impressions and engagement.
They want to know how many people saw something and how much they interacted with the message or content. How you measure that can be complicated because there isn't a good standard.
When it comes to engagement, your engagement on social networks could be very different than the engagement on your blog posts. It's hard to measure 10 comments on a blog post versus 10 clicks on a pin on Pinterest.
There isn't a specific number or standard that you can show brands in order to measure your influence. You have to be able to tell them a story through your numbers and your content.
Capturing the Information
When you get ready to measure your success as an influencer, the first thing you need to do is capture everything.
You need to have a system in place that allows you to keep track of everything you do for a brand. This could be a spreadsheet, a document, or a tool.
You need to pay attention to impressions and engagement and understand the overall performance of the piece of content. This will boost your confidence and make it easier for you to tell the story and communicate your value.
A lot of influencers don't know their own value.
They don't know whether the number they came up with was good or bad, or if the content they created was valuable. You can't know any of these things if you're not capturing everything and measuring those pieces of content.
Working With Brands
We often hear people say "I've never worked with a brand." Chances are, you have, you just didn't get paid.
As an influencer, you're talking about brands all the time!
Do a case study with your blog posts and content to work on learning and understanding the numbers. This will give you something you can show a brand when you're wanting to work with them.
It might feel overwhelming to measure every piece of content. You have to have a system.
If a brand comes to you and wants to work with you but they want to see how your content performs, that is not the time to go crazy and create a case study.
You have to have these things already being built up. You have to be tracking and categorizing everything as you go.
What InfluenceKit Does
Prior to working with InfluenceKit, I was using spreadsheets. It was exhausting to keep up with everything.
InfluenceKit provides bloggers and influencers with a way to better measure their influence. It flips the process on its head by providing you with a system that allows you to track your content on an ongoing basis.
This prevents you from freaking out when a brand comes to you and having to find all your numbers. It's as simple as clicking "View Report" and it shows you the numbers.
You put in your URLs for all your content and InfluenceKit pulls the stats for you automatically.
It's real-time, so you can open it at any time and it will have updated information. It prevents the time-consuming effort of trying to stay up-to-date with all the numbers.
It also makes everything look nice, which is great for people who aren't great with graphics.
Showcasing Your Content
When you finish putting everything into InfluenceKit (pins, blog posts, Instagram posts and stories, Facebook posts, etc…) they provide you with a report.
It's a web page that is dynamic and shows all of the important metrics that you need to show a brand. It also showcases the content you created. It's not just a spreadsheet, it actually highlights the content.
Creating amazing content and then having that highlighted shows the brand that you're creating something valuable for them.
Most of the time, brands won't even see your content, so seeing the InfluenceKit reports allows them to see all the time you're putting into creating something valuable.
Even if the content doesn't perform well the first time, the brand knows that you can create amazing and beautiful content that matches their message, and they will come back to you again and again.
InfluenceKit Discount
InfluenceKit is offering a special discount for my listeners and readers.
The listeners of this podcast are the ones who should definitely be using InfluenceKit. Anyone who signs up via the referral link will get 40% off for 4 months on their unlimited plan.
The Pro Plan is for those who are creating a lot of reports or sponsored content. This plan is typical $99/month, (but you get 40% off for 4 months!) This comes with a report builder, the ability to track your Instagram stories…it's the Cadillac of InfluenceKit.
After the 4 months, you can decide whether to stick with the Pro plan or downgrade to a different tier.
Who Is InfluenceKit For?
This is perfect for those of you who haven't worked on sponsored content before and are wanting to create those case studies for brands you are interested in working with.
It's also great for influencers who have done sponsored content but haven't created a long-term relationship with a brand yet.
You can come to InfluenceKit and drop in all of your content from the last year.
You will be able to generate 100 reports on the Pro plan. If you choose to downgrade after four months, those reports will still be there. That's 100 case studies you have to negotiate with.
It's also great to use as an editorial calendar. InfluenceKit will show you exactly what your audience wants and will help you be a great content creator.
InfluenceKit is an investment in pitching to brands. You can even charge brands for providing these reports to them. Brands don't mind paying when they know they are getting a cohesive and consistent, up-to-date report.
Make sure you take advantage of the discount for InfluenceKit. This is an amazing opportunity to help you understand your worth through case studies and it will lead to growth in your business.
Action Steps: