Are you a blogger or influencer that wants to work with brands, but you're not sure how you're different from every other blogger out there?
It can often feel like you are just another blogger, but that's not why you started this. Is it? You have a unique perspective that you want to share with the world.
Now we just need to figure out how to hone in on your strengths so that we can show the brands that you love exactly why they would want to partner with you.
What makes you, YOU?!
IE 37: Finding your Strength as an Influencer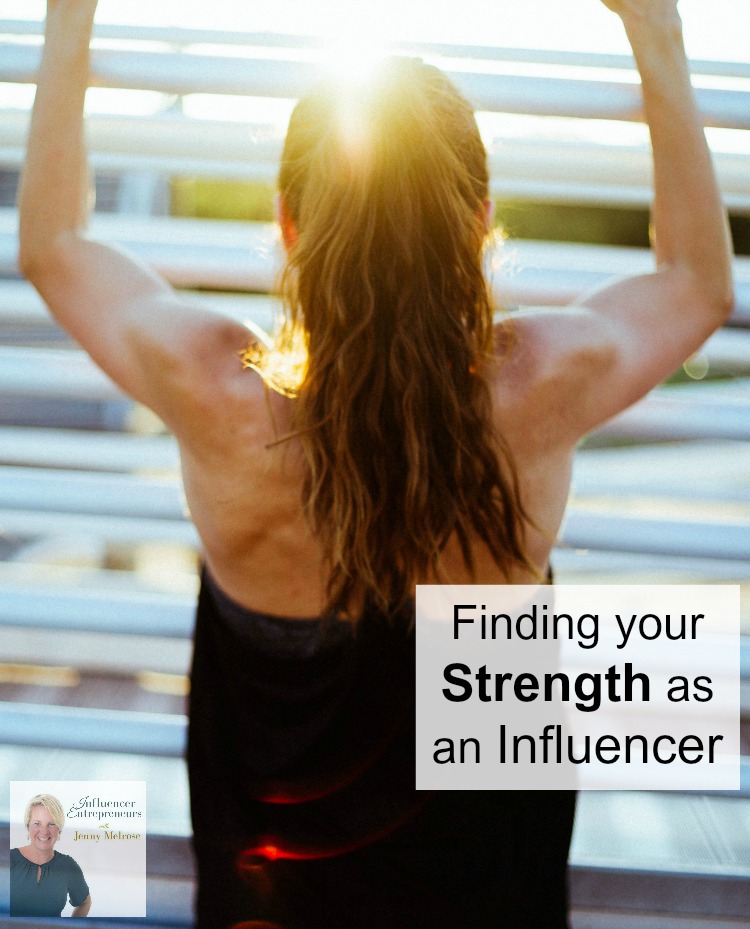 Mindset
In order to truly figure out what your strength is we first need to talk about mindset.
You need to believe that you are unique and that your influence is valuable enough for a brand to pay for it. You need to be able to talk the talk. You cannot doubt yourself or be wishy washy about what makes you different. You need to be confident in yourself and your business.

In order to do this you absolutely need to STOP comparing yourself to others. Comparisons are going to kill your joy. Sure, you see that fabulous food blogger who is on a trip to Hawaii and she's thanking this hotel and that brand, but how do you know if that entire trip was actually paid for? Maybe she got one night stay or maybe she paid for the entire trip out of her pocket and is just trying to attract the attention of that hotel for future opportunities.
Your path on your blogging journey does not look like anyone else so stop questioning why so-and-so has been able to grow their Pinterest following to double your size in just nine months. Your journey is yours. You need to make peace with it and realize why you are running this business. If it was to get time with your family, do you have that time? Your family should be your measuring stick. No one else!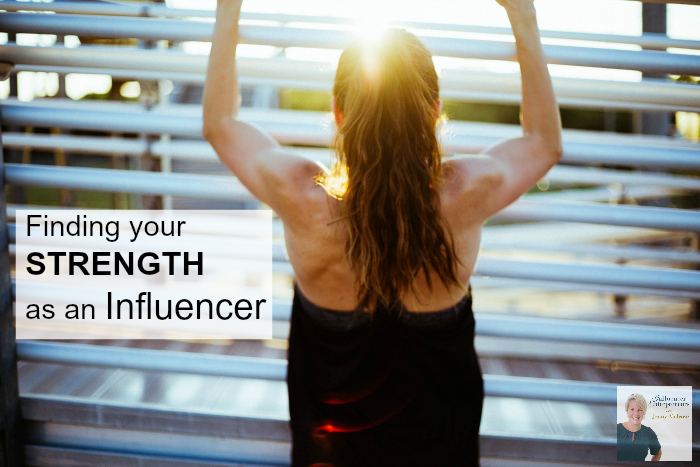 What is your strength?
Most of us could name what other peoples strengths are, but when it comes to ourself we struggle. We don't always see where we shine.
Is it your expertise or education?
Are you a nutritionist or veterinarian? Or are you like me and you have a masters degree in education? If it is relevant to your content and the brand that you want to work with then this could very well be your strength. For example, if a nutritionist is looking to work with a food brand and she can use her education to show her readers how great and beneficial that product is then this is her strength. If I as a former teacher pitch a food brand, my masters degree in education is not relevant. It is not my strength for that particular brand. If I was pitching an educational parenting brand then it would absolutely make sense.
Is it your life experiences?
Your past and present life experiences could qualify as your strength if it is relevant. A homeschooling mom of eight kids that ranges from that ages of 1 to 16, should be spotlighting her life experiences to every single brand that would see value in this. It could be anything from a cleaning brand to a budgeting brand.

Is it a particular skill?
If you spent time, money and energy to become a better photographer or videographer then this could very well be your strength. Many of us believe our photos could b better because there is always room for improvement, but if your photos are stunning you're well aware of it.
Is it social media?
Social media is usually the first thing that my clients think of when I ask them what their strength is because it's obvious when someone has a large Facebook page with great engagement. Social media definitely qualifies as a strength, but be sure that you can talk beyond the number of followers that you have. Brands are well aware that the number of followers does not equate to engagement and that is what they are looking for. They want engaged and interactive social media platforms so if you have one be sure to spotlight this and give them as many concrete numbers as you can as far as impressions and engagement.
Is it a trend?
This one gets me the most excited because I love trends. Sometimes I jump on the trend train a bit too easily, but this time the writing is clearly on the wall. So if you're confident with any form of video, whether it is broadcasted live or pre-recorded and edited, then you need to spotlight this. Brands are willing to pay for video because they understand that is is what your audience is interacting with. If you're curious to learn more and possibly take this on as your strength then be sure to join me next week on the podcast as we start a live broadcasting series.
Links
Mastering Your Influence Membership Site 14 Day FREE Trial
IE 35: How to Treat your Online Business like a Business
Don't Forget: