Business organization of an online business is essential, but what data matters the most and how do you go about using that data to improve your business?
IE 86: Business Organization for Bloggers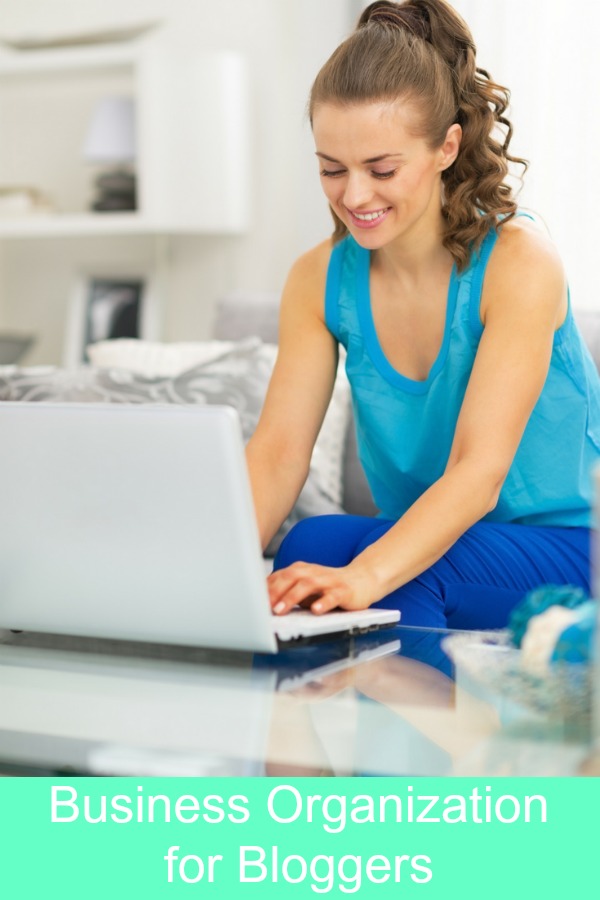 My guest on today's episode is someone that I have been working closely with for the past few months in my Mastermind groups and as it turns out, I have learned a ton from her so I knew I had to bring her on here to share with you all. Jenn has been blogging at Home by Jenn for the past 2+ years about rustic DIY projects, organization, and cleaning.
Every time I speak with Jenn, I come away inspired and motivated to get my business more organized. She is a pro at business organization so if you struggle with that, this is the episode for you.
An Obsession with Data for Business Organization
For a year and a half of her two-and-a-half year blogging journey, Jenn's blog stood stagnant. She wasn't getting new email sign-ups, she wasn't getting more pageviews, she wasn't seeing growth in any area. So she started tracking.
She tracked everything on spreadsheets; CTR's, sign-ups, sales, and pageviews. All of the results from this obsession with tracking gave her the information that she needed to know what she should focus on and what she could let go of for a bit.
*Side note here- My own business coach tells me all the time that I have to get organized and look at the numbers. And you guys, I hate it! I hate dealing with numbers and data so I whine and pout and complain. But I know that these are the things that can take your business to the next level. Just know that I need this as much as anybody does and don't feel alone or stupid if your business organization sucks. We can do this.

Using the Data for Business Organization
It's fine to have all the numbers but if you don't do anything with them, you will remain stuck. Jenn takes the time every Monday to look at all her numbers and she takes extensive notes as she's doing that. She writes down everything that matters; how many new visitors, how much money the blog made, where exactly that money came from.
These notes allow her to see what she needs to change and how those changes affect the business. If she hires a VA in August, she can look back at her July notes and compare them to see if hiring that VA actually grew her business.
Jenn's spreadsheet, which I have seen, always leave room for her notes. These notes list the specific strategies she is trying at any given time and what the results of those strategies are. Dating the spreadsheets allows her to compare the same times of year with each other. Why does that matter?
It's simple. Online activity is seasonal. In July and August, most people are enjoying the outdoors and summer activities. But when winter comes, more people are online. If you compare your July business data with your December data, that is not a good picture of what's really happening in your business. You need to compare apples to apples, not apples to oranges.
The One Thing You Must Track for Business Organization
Jenn did not want to answer this question. She is obsessed with numbers period so she wants you tracking it all. However, as obsessed as she is with all data, she is absolutely and totally obsessed with her email list. And if you think by email list she just means how many subscribers you have, think again.
When Jenn first started collecting all this data, her categories were very broad. She was only looking at how many email subs she had, how many followers on each social media platform, how many pageviews the blog had, and how much income it had made. These broad types of data didn't do anything toward helping her figure out what changes to make in order to grow.
Some of the data Jenn tracks now from just her email list alone is:
What day she sends her emails
What time of day she sends them
Who is clicking to open them
What links she is including in them
What type of subject lines her audience will click to open
What types of emails her audience responds to
Jenn also tracks the emails that her audience sends to her. If one of her subscribers sends her an email, she records that. It is crucial to know what your audience wants and needs from you so when they tell you, you need to record it and pay attention. Deliver what they are asking for!
Jenn uses this information in yet another way to grow her business that is too cool not to mention. She saves every email that her audience sends her that isn't just trivial stuff like telling her a link is broken. Life story emails, she calls them, go into a special folder on her computer. And when she is updating a product or even her website, she reads those emails and uses the language in them to write her copy for the product or the website. Guys, this is an awesome way to attract your target audience, by using the language your audience is giving you!

Help Tracking Your Own Data for Business Organization
I am super excited to share that Jenn has put together a package of all the spreadsheets that she uses to track her own business for her business organization and is sharing them with all of us!
Now you may be asking, why would you need a spreadsheet system when you can just look at Google Analytics and gather the data from there? And I would go back to something we talked about earlier – the notes section.
Google Analytics doesn't allow you to take specific notes about everything that was going on during the time period of the data. You can't keep track of what your strategies were, what you were testing out, or any changes you made as a result of the previous month's data. These notes are the very thing that has brought Jenn's blog from stagnant to thriving. She went from an email list that hadn't grown in a long time to one where her audience emails her every day and shares their life with her.
The set of spreadsheets includes Google Analytics, Pinterest, social media, and email. These spreadsheets do more than track your number of followers; they track how many pageviews you got from a social media platform in a given week. You can track which of your Facebook posts did the best and why.
For every section of your blog, there is a place for notes and strategies. Did you update an old post this week? Write it down in the notes section on the appropriate sheet. Keep track of what you do so you know where your results are coming from. Were you on vacation last month? Write it down do that if you see lower numbers, you can cut yourself some slack instead of wondering what you did wrong.
The Ease of the System for Business Organization
Remember how I said I hate tracking numbers? Well, if there's anything I hate more than that, it's creating spreadsheets. The beauty of Jenn's system is that the spreadsheets are created for you. All you have to do in input the numbers and type in your notes.
If math is hard for you, no worries! Because spreadsheets do the math for you and it's always right. The other great thing about what Jenn is offering is that she tells you exactly what numbers to put in. Because let's be honest, sometimes the hardest part about tracking our numbers is knowing what numbers to track.
If you are ready to take your business organization to the next level and watch your growth take off, be sure to get your set of spreadsheets now! And if you haven't already, sign up for my next session of Pitch Perfect Live. These lessons teach you how to reach out to brands and get sponsored campaigns. The lessons are delivered through email and the day after each lesson, we gather in a private Facebook group and do a live Q&A to discuss the previous day's lesson.
Even if you've participated in the Pitch Perfect Live class before, I urge you to do it again. Online platforms change so rapidly and you can count on me to share the latest information in these classes. Sign up today!
Action Steps: