Are you a blogger trying to monetize your site? Have you thought about what might work as a stream of income for you? If you've landed on the thought that sponsored posts might be a lucrative avenue for you to take, let me just explain why you should pitch brands directly.
Why You Should Pitch Brands as an Influencer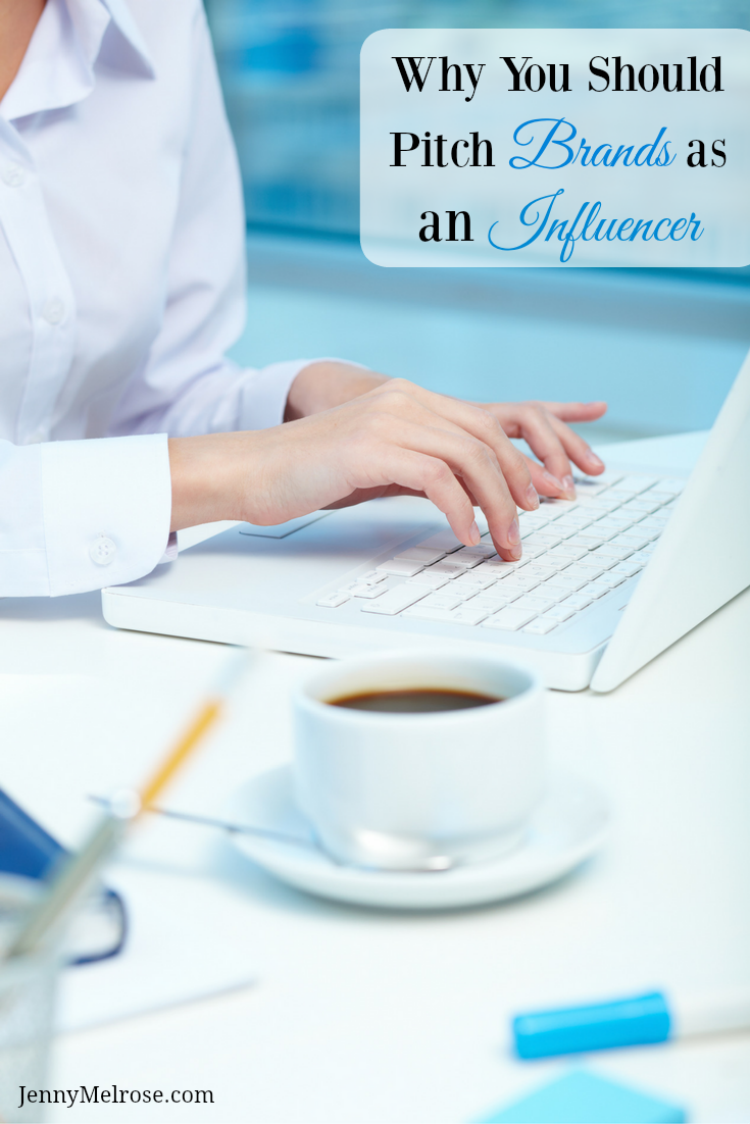 I want to start off by stating that I am in no way shape or form knocking networks that bring together brands and influencers. Most of us get our start with those networks because we are clueless on where to begin with brands. I appreciate all that the networks have done and still do for more.
I've just decided to take a more direct approach and make sure that my editorial calendar is full months in advance.
There are multiple reasons why you want to pitch brands directly.
When you Pitch Brands you Stand Out
Yes, little ole you with just 300 Facebook fans can stand out to a brand if you write a pitch that shows them how you would be an asset to them. What's that? How do you write a pitch? Well, lucky for you I have a Pitch Cheat Sheet that walks you through it. I even give you the swipe copy to my email!

When you Pitch Brands they are more likely to recommend you to other
And when I say brands, I really mean the pr agencies because 9 out of 10 times you are working with a pr agency when you pitch a brand and land a contract. Guess what? That pr agencies doesn't usually just work with one brand either. They work with multiple brands so even if they don't have a campaign going right now for the specific brand that you pitched, they might have one for another brand. Or if they see your work is amazing because you've sent them your professional media kit, they're going to refer. Oh wait, did I just hear you sigh? No media kit or at least not one that you're not proud of. Don't worry! Check out my Media Kit Video Training that shows you the elements to have, but even walks you through a tutorial. Yes, this non-techy blogger knows how to create gorgeous media kits and I'm sharing how you can too even if you're not good with graphic design. Check it out HERE.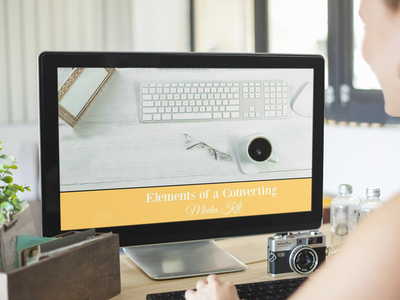 When you Pitch Brands they are more likely to create long term contracts with you.
Brands have the ability to take you on for more than one post, whereas ad networks only have the one campaign. Long term contracts end up filling your editorial calendar which results in less stress for you.
When you Pitch Brands you get to do what you do best
Let's be honest for a second, we all have strengths and weaknesses. Some of us would love to be in front of a video camera all day long, while the thought of have to create a video can give others heart palpitations. When you pitch a brand directly you get to play to your strengths. If you know that your Instagram audience only likes it when you share a picture of a recipe then don't pitch an Instagram shot to a home decor store that you're pitching. Pitch them SnapChat or a feature in your newsletter. Work to your strengths so that you create amazing content and you can enjoy the process.
When you Pitch Brands you get to work with the ones that you know, use and love!
You don't have to Google a product name to determine if it's something that would fit with your audience. You're choosing who you want to work with and when you do that you are more likely to create a piece that readers fall in love with. I have had more sponsored posts go viral recently because of this. It's easier to tell a story around a product that is in your home all the time and something that you use on a daily basis then it is to not even know if you can find the product in your local stores.

Take the plunge! What's the worst that can happen? They don't answer or they tell you no? Who's to say that won't be a yes six months down the road? If you need a bit more guidance on sending your first pitch or just a better one then be sure to grab my pitch cheat sheet.