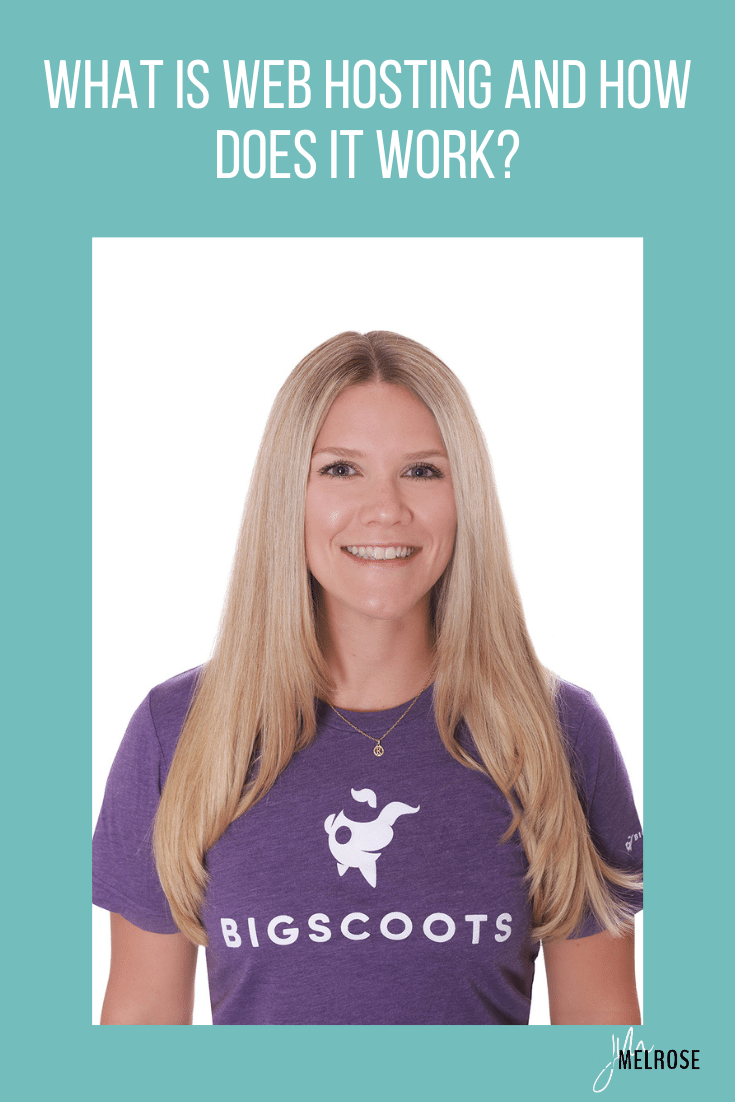 Uncover the ins and outs of web hosting, from servers to domains, in this comprehensive conversation.
IE 363: What is Web Hosting and How Does it Work?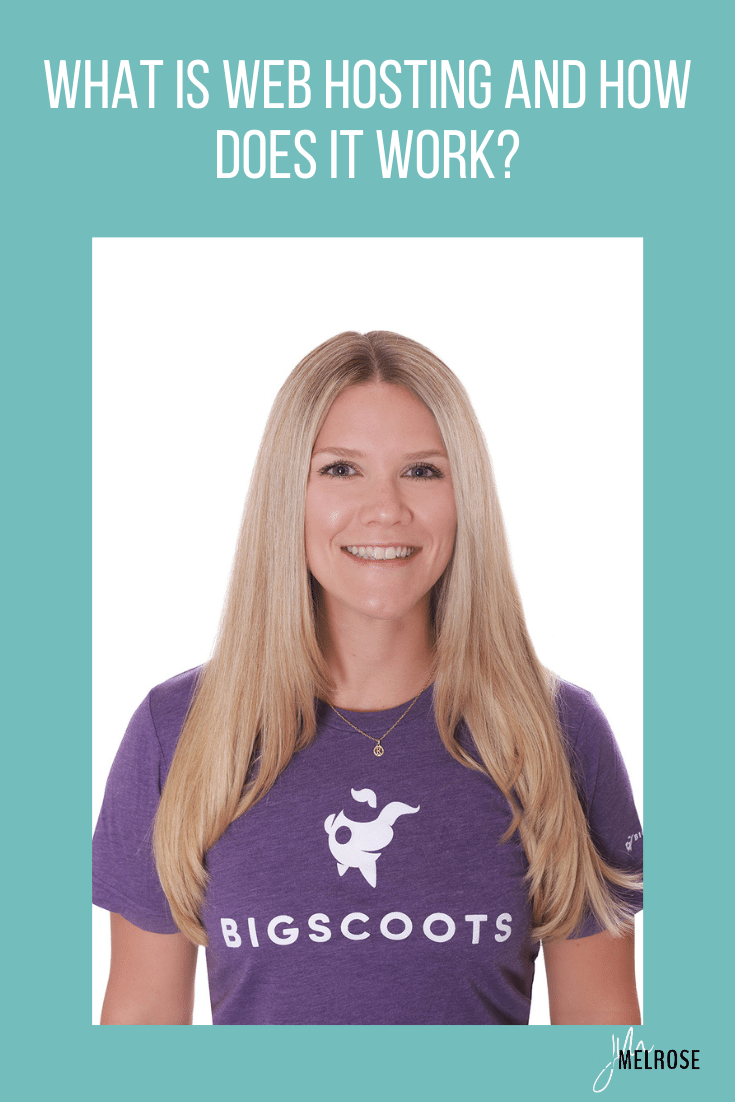 Have you wondered about the mysteries of web hosting, for example, the difference between shared and VPS?
This podcast episode is going to demystify this as we learn more about web hosting and how it works.

Katie has been part of the BigScoots team for almost 5 years.
BigScoots is a premium managed WordPress hosting provider.
They work alongside companies to provide web hosting services and collaborate with their clients to help them grow their websites and be successful. BigScoots has 24/7 customer support, even on holidays.
What is web hosting?
Web hosting provides the space for your website to "live" on the internet.
A good comparison for this is a shopping mall. Someone owns the shopping mall. Inside the shopping mall, you have several other smaller businesses inside the one large building.
As a website owner, you are similar to the smaller businesses inside of the mall.
You don't own the larger mall, just rent the space from the owner. The owner of the mall provides security, heating and cooling, and keeps the space clean for you.
They might also take care of helping to get new customers to you.
BigScoots is like a shopping mall. Website owners are the shops of the mall. Using the analogy makes it easy to see how influencers can interact with web hosting providers.
How does web hosting work?
There are many services that a web hosting company provides.
Some of the most important things include providing a place for your website to live but also giving website owners a place to grow their business.
If you have goals of getting a lot of traffic to your site, monetizing your website through working with an ad agency (for example), growing and scaling your website, you need a web hosting company that allows you to do those things.
Web hosting companies manage all of the security behind the scenes, proactively monitoring your website against attacks or issues that might hit your website.
They get notified immediately before it impacts your site and your website visitors notice it.
They provide ongoing optimizations to ensure your website is performing the best that it can and your site's speed is the best possible, both currently and as the website grows. In this way, you cannot outgrow BigScoots.
One important thing to note is that some website hosting providers own their "shopping mall" hosting platforms and others rent out someone else's space from other third parties.
BigScoots owns its infrastructure. You cannot outgrow their services. They can create a custom service for your business if needed, regardless of the size of your business or website requirements.
Who needs web hosting?
Every single person who wants to have their own website needs web hosting.
If you want to have a live website on the internet that anyone can access, you need a host.
Types of web hosting services
Do you need web hosting for Squarespace?
You do but it is not a separate web hosting space that you require.
If you have a website set up with a company like Squarespace, they are both a site-building platform and the host for your website.
Usually, web building platforms, like Wix or Blogger, for example, require you to also host your website internally with that company.
WordPress.org and WordPress.com are two entities.
WordPress.com is similar to other site-building platforms and you are required to host your website on their platform and it has some limitations.
WordPress.org is a completely free site-building software that allows you to customize your website from the inside out, make it look and function how you want, and allows you to scale. I
f you are with WordPress.org, you will require a hosting provider like BigScoots.
Many people start with other website-building providers. As they grow and need more functionality on their website, they go to WordPress.org and then need hosting.
If you have already set up your website on another website-building platform when you started your business, BigScoots can help you transition.
By doing so, you might get more website management, a speedier website, etc.
They will make this a seamless process without any interruption to your website during the transition.
Why is website speed important?
When you have a website host, you have someone who manages the technical aspects behind the scenes to make sure your website is running the best it possibly can.
That means the website is performing the best for you when you are creating posts and doing things in the admin backend of your website as you are creating content.
It also means that the user, or visitors to your website, has a great user experience.
This helps Google favor your website more because the visitors spend more time on your website, interact with the website and pages more, and they stay on the website longer.
This also helps search engine optimization (SEO).
The site's speed and performance are two of the most critical factors when you are trying to grow your website. It is important to make your user experience positive.
What is the difference between shared hosting and your own server?
Shared hosting is shared other websites and you do not have a private space.
Your website lives within a server that has many, many other websites.
That means you share the resources and gives you a cost-effective solution to host your website.
Shared serving allows the host to house multiple sites within the same server, keeping costs lower.
When you share space like this, it can impact your website occasionally.
You are not guaranteed the same site speed but it helps keep your costs economical.
A managed WordPress plan, or virtual private server, also called VPS, means that you have your own private entity that your website lives in.
You are the sole tenant in that space.
BigScoot has several plans for this and they are optimized specifically for WordPress. They are customized for each individual website but live alone in that space.
What determines when to move your website to VPS?
It is recommended that you use a managed WordPress site or VPS no matter what type of website you have, the size of your site, or the length of time you have been on the internet.
The benefits are substantial compared to a shared hosting environment.
It is not dependent on the traffic as much as it is dependent on the goals you have for your website.
If your goal is growth, it is important to get your website positioned for that growth and getting set up in a managed WordPress site or VPS will enable you to do that.
Shared hosting is not designed around a specific amount of traffic but more about the shared resources you need. These are things like your CPU cores, or the memory you need.
Each server has a specific amount of space for you to use so when you are in a shared environment, you get a portion of that space. Different things consume that space: images, posts, videos, the size of the theme files, etc.
When you are in a shared environment, it could be other things slowing your website down, like the number of videos, an e-commerce shop, a membership area, or an events calendar that people interact with.
You will need to get your website set up to be more supportive when your website is resource-intensive.
What is the difference between web hosting and a domain name?
These are two completely separate services. You require both.
Your domain name is also known as your domain registration.
That gives you ownership of the name of your website. This is what people type into the search bar to find your website.
This is an annual fee that you pay and many options of companies from which to buy the domain name.
The hosting service is a separate piece, the analogy of the shopping mall, you require a place for your website to live on the internet.
They do not have to be with the same provider.
BigScoots Special Offer for WordPress Hosting
BigScoots is offering 99% off of your first two months of WordPress hosting, within the managed WordPress services. This applies to either month-to-month plans or annual plans. The code for this is IEA2023.
ACTION STEPS: