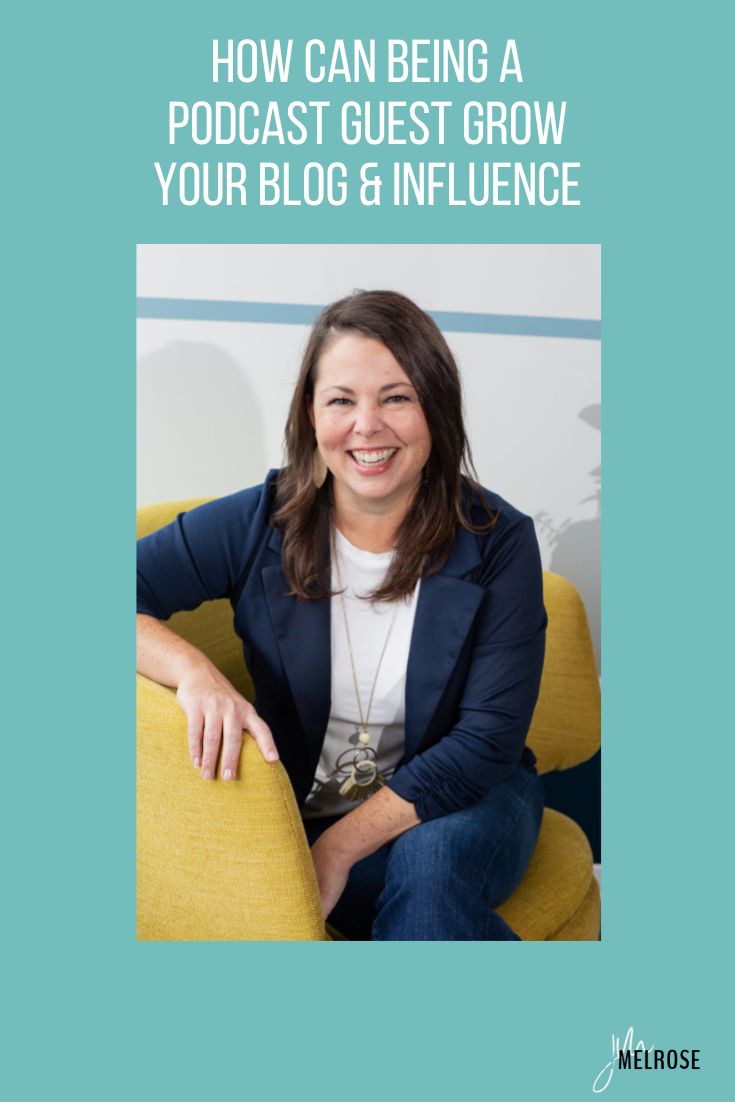 Being a podcast guest can help you grow your blog and influence and today we're diving into exactly how.
IE 309: How Can Being a Podcast Guest Grow Your Blog & Influence with Angie Trueblood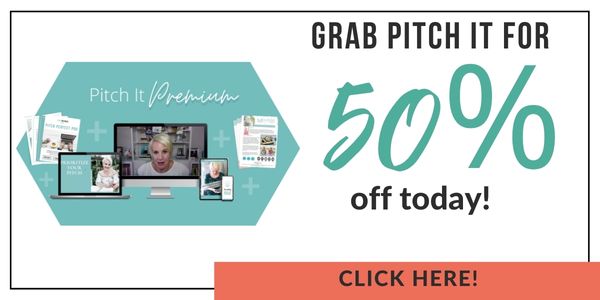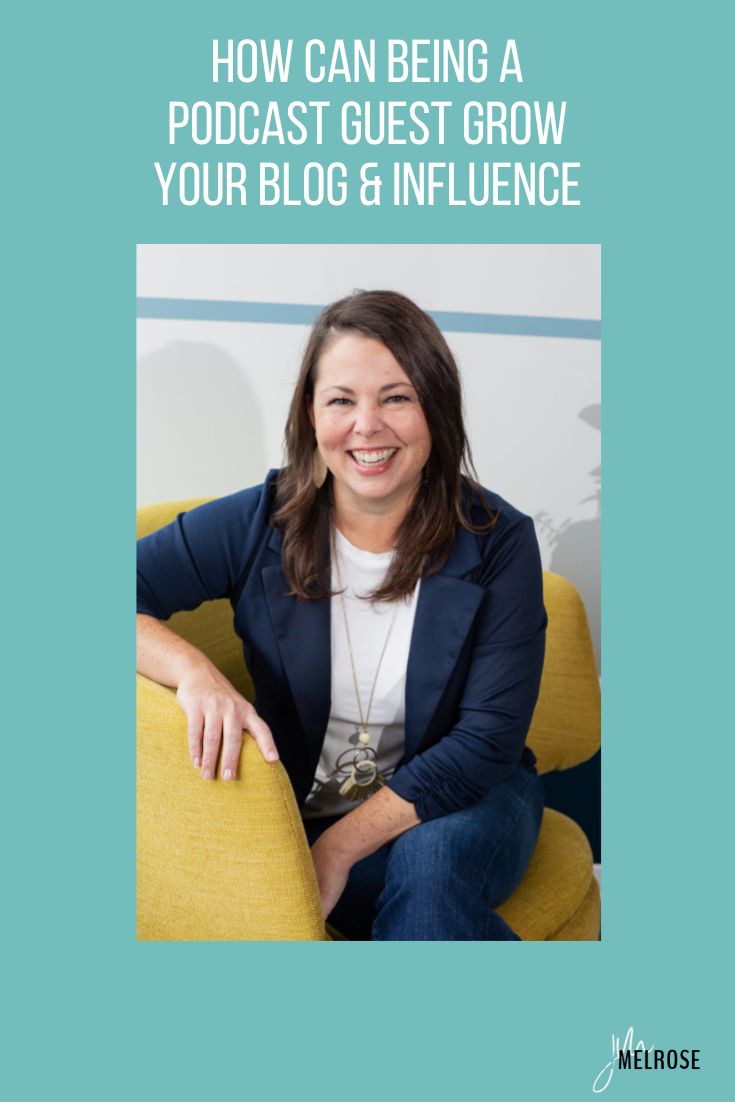 On today's episode we have special guest Angie Trueblood, Angie is the founder of The Podwize Group.
They are a company that helps podcast guests and hosts grow their business and their authority through podcast guesting.
They are an agency on one side and an education company on the other, so they train and do on behalf of their clients and members.
Why would bloggers and influencers want to get on podcasts as guests?
Most of it boils down to the fact that content consumers consume content on a variety of different mediums, so they'll read blogs but also listen to podcasts.
Getting on a podcast and being a guest is just different than reading something from an author, you typically have a 30-40 minute conversation, so that the listener is really getting to understand the heart behind what you do and who you serve.
A lot of the time they'll feel more connected with you in a podcast interview then reading 5-7 articles on a blog.
Part of it is just from the content being a different delivery system and being able to draw people back to your blog, but also a way to get in front of audiences and grow visibility in that way.
If someone has a podcast they're not going to shut it down and pull it off of all the podcast players in a week, it stays there and they're accumulating new listeners all the time.
It ends up being a generator of readers and new audience to your blog over time with you only having to record it once.
How does one get on podcasts as a guest?
There's a lot of different ways someone can get on a podcast as a guest.
There's a variety of ways that you can communicate your ask, but the first step goes back to what you coach your people to do.
That's the strategy figure for the types of shows that it's going to make sense for you to get in front of that type of audience.
If you go in without a clear idea of the types of shows that you're looking to pitch to, to get in front of their audience.
So it starts with the strategy, getting clear on the types of shows to pitch, then curating a topic that's both relevant to that audience and also helps lead them back to you.
You want them to come back to wherever your platforms are and then that's when you reach out so many people jump at the pitch.
They wanna know what they can include in it, but so much more is about reaching out to someone that's super well aligned.
The chips will fall into place if you tackle the strategy first.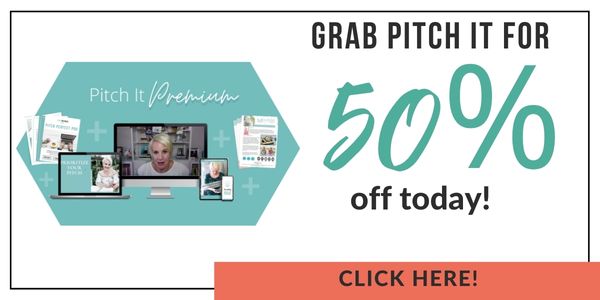 How do you nail an interview as a podcast guest?
It's really about storytelling and this is where we're picturing blogs.
On a podcast you want to tell stories because it's what brings the listener in, that's what they're coming on there for.
Nobody wants to hear a recipe on a podcast, they want to hear how they can make this type of recipe really simple.
How can they pull it together and have at the end of the interview, like "oh I heard this episode and now I know what to make for dinner tonight".
If you are looking to bring people back to your own platform, which, spoiler, you should always want to be doing that.
The biggest piece of this is you have to know the problem that you solve, you can't just be creating recipes to create recipes they have or to rank in Google.
You still have to be solving a specific problem so that if you can figure out that you are going to be known as the one that can take a simple recipe but make it taste amazing.
What makes a great podcast guest?
There's definitely logistic pieces that will help set you apart and sound like the expert that you are on the show and also create momentum of having other podcasters invite you on.
It's an audio platform and your audio doesn't need to be studio quality, you don't have to go rent a podcasting studio.
This is a part where people who are new to guesting get intimidated because they think the tech is super intimidating.
They don't know what kind of microphone to use, if you're just starting to guest the apple headphones with attached microphones are fine for a couple of shows until it's something that you want to spend your time doing that you can invest in a microphone.
You can record in a closet at home, have solid internet connection and an undisturbed space, a lot of it is about the audio quality and just doing simple measures to show up early and do your homework on who's show you're guesting on.
It's highly recommended that you start guesting first to make sure it actually converts with people who would read your blog.
But the other part of it is that you can use those podcast interviews as your content so it can be one of your pillar forms of content marketing.
Angie details the seven parts of any great pitch in her training.
They do use pitch templates in all their training that they offer, but pitches don't all look the same.
So if you pitch to someone on Instagram DMs it's going to be different from if you send a cold email outreach.
They show some formal pitches and even screen shotted interactions with Pat Flynn when she pitched one of their clients to be a guest on his show.
Action Steps: