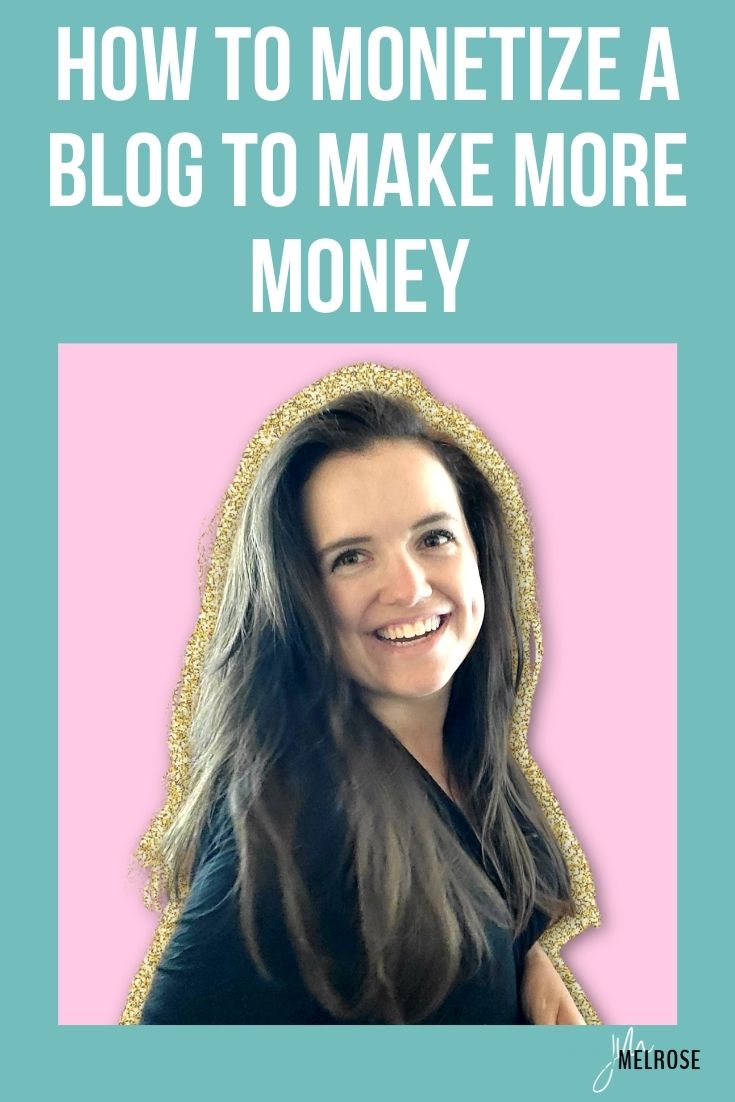 Knowing how to monetize a blog so that you are continually making more money is the key to passive income.
Today we're diving into exactly how to monetize a blog to do just that.
IE 266: How to Monetize a Blog to Make More Money with Caroline Vencil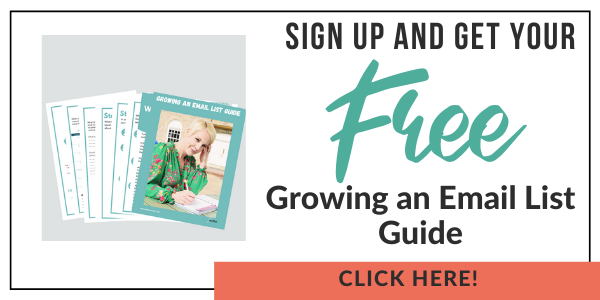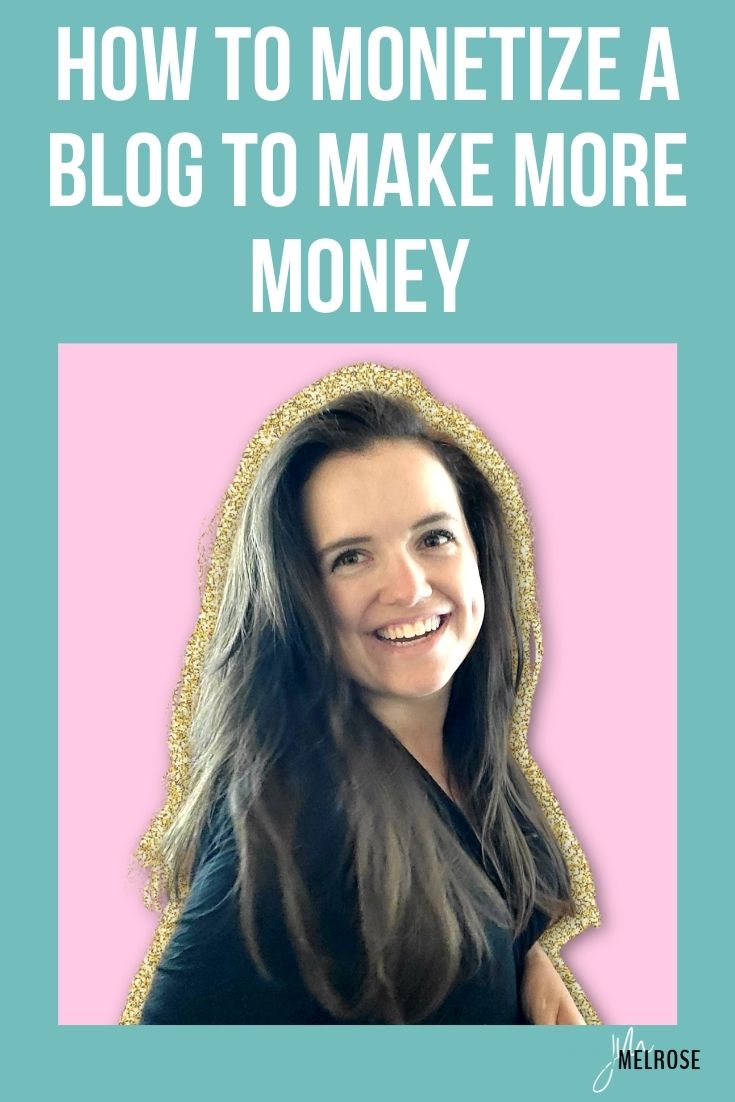 On today's episode we have Caroline Vencil, the owner of CarolineVencil.com.
Caroline helps women with their online businesses, and is a blog and money coach.
She has created templates for people to create products and market them.
Did you monetize your blog right away?
Caroline's whole goal was very much about making money. She didn't want to put time and energy into something that in the end might have not even worked out for her.
She asked herself questions like "What is this going to do for my family" and "Will it save me money in the future" or is it just a waste of time?
She went into blogging with the idea that she was going to make money from it, and with that mindset she was eventually able to retire her husband, and move her family closer to their family.
How are you able to monetize a blog?
Caroline, while she does not recommend this, found every single ad network that she could find to stuff ads onto her site.
She took every possible ad that she could find and put it on her website.
She started off not wanting to sell anything and decided she would only make her money off of ad revenue for page views.
But obviously, that would only last for a small amount of time given the fact that social media was growing so fast.
In 2016, Pinterest suffered a huge crash and many businesses and blogs were going away overnight.
It was a scary wakeup call for many people that you can't only use ad revenue for your income.
So from there, she started with the ads, then she slowly started introducing affiliates, and started off with Amazon affiliates.
Her first $1200 sale was a budget binder, Caroline focused on what her audience needed and while she started her blogging life off deciding not to do sales, she realized that after this one it was something that she could do.
From there it was just sale after sale, she focused on what her audience wanted and/or needed and found it for them.
Growing an email list was another big part of her growth in her blogging career and her ability to monetize a blog.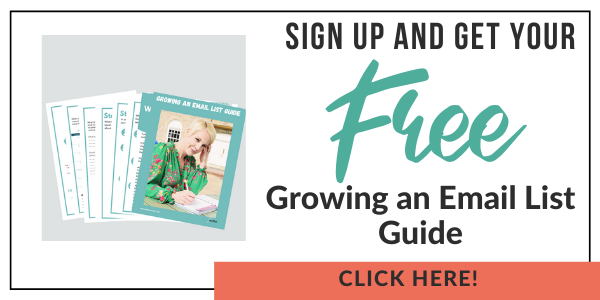 How can we quickly create products that we are able to monetize?
The easiest way that she thinks is by e-book, charts or grids do the most work quickly and are super simple.
If you want to take it to the next level, you can do courses, there are lots of different options for course platforms that you can use.
Courses do tend to cost a little more because to host course platforms there is a bigger cost.
To start off, make a PDF, it's so much simpler and cheaper, there's no need to hire a graphic designer or make it super pretty because in the end your viewers are there for the CONTENT.
It's all about focusing on what content your viewers want, what other people in your area are doing that's making them successful and researching it.
We would never recommend copying someone else, but just try seeing what is working for everyone else in your area, what content your viewers are looking for, basically thinking about anything that your viewers might need or might want.
How can we use our email list to increase our sales?
There are some types of statistics that say you need to see or listen to something 7-9 times before they're willing to buy whatever it is that you're trying to sell to them.
Nobody is going to want to buy something they see once, meaning you can't only email them ONE time, they need to be exposed to it in different areas or ways.
One Email just doesn't cut it, it's not something that is going to stick with them unless they see it multiple times.
That's why you need to have a sales sequence, you need to have an entire period of time whether it is 48 hours, 36 hours, an entire week, etc.
It doesn't really matter but you have to set up a time where every single day at that period of time you are emailing them every day with the goal of selling your product.
Blogging Schedule to Increase Productivity
It's all about helping you look at the cracks inside of your day and your schedule so that you can really plan out what to do each day.
Caroline is a big fan of time blocking, meaning that she gives herself a certain amount of time per day to do certain tasks.
Most of us have so much going on, we have to get our kids to school and their activities on time, we have pets, and chores to do around the house, so not all of us have all the time in the world to work.
Time blocking helps you get stuff done quickly and efficiently, taking a little bit of time a day to brain dump any ideas you have for future content is a big help.
Grab her blogging schedule here.
The best places to connect with Caroline are on her Instagram and Tik Tok, but basically all of her platforms go by the tag of @CarolineVencil.
Action Steps: