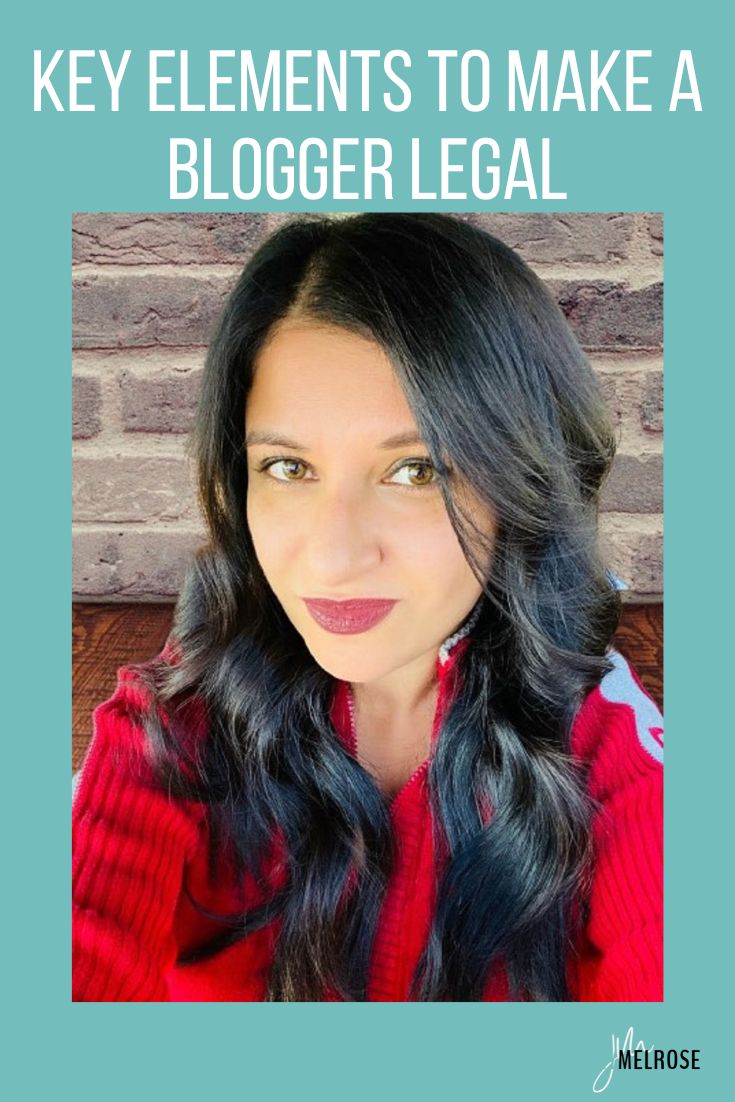 Key elements to make a blogger legal include everything from contracts, copyright, LLCs, trademarks, and more. Learn how to protect yourself and keep from getting sued.
IE 347: Key Elements to Make a Blogger Legal with Amira Irfan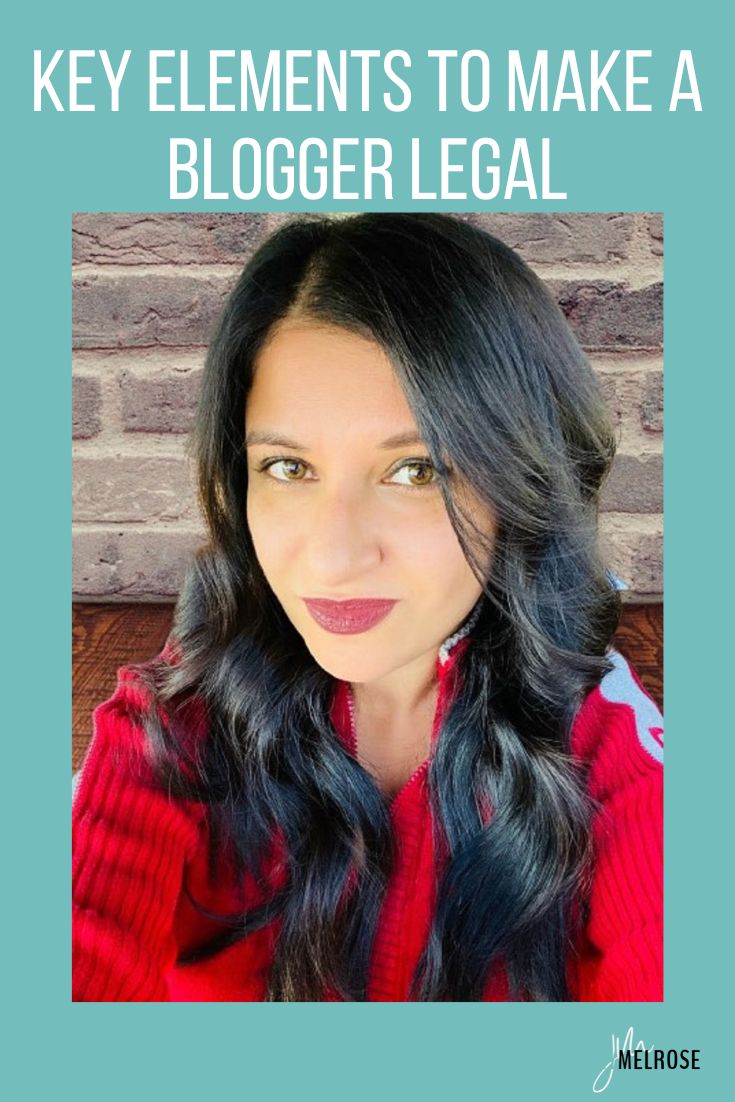 Amira Irfan is a business lawyer, blogger, and coach behind www.ASelfGuru.com. She helps bloggers and entrepreneurs protect their businesses by working with them one-on-one and also has done-for-you legal templates.
She became a lawyer because she understands how costly legal mistakes can be.
Her father made a legal mistake that could have been avoided and it cost him $90,000. This was life-changing for her and encouraged her path into business law so she could help others avoid expensive legal mistakes.
What is the most important thing a blogger needs to have to legally protect themselves?
Your website is your business. You need to make sure you have legal pages and are ADA-compliant so people with disabilities can access your site.
You want to protect your content. If you are selling digital products or offering services, you want to protect those legally.
You want to use contracts if you are working with others. It is a good idea to form an LLC or business entity to separate your blogging business from your personal assets to limit your legal liability.
This will give you peace of mind knowing that your personal assets are not at risk.
What types of contracts should a blogger use?
There are at least 5 types of essential, legal contracts you can use as a blogger.
Terms and Conditions: This can cover your website or any type of products and services that you sell. They outline what your website rules are, notify others how legal disputes will be resolved, and help protect your intellectual property and the content that you publish.
Guest Blogger Agreement: You need an official agreement for anyone who writes a guest blog for you to protect yourself from copyright violations and give you the legal right to publish the content on your website.
Sponsorship Agreement: When a company or brand pays you to publish a blog or social media post, create a video, etc. you want to outline the terms of payment and the scope of work you will be doing in detail.
Media Release Agreement (also known as a testimonial release): This allows you to use someone's intellectual property (photos, audio, video, etc.) with legal permission without compensation. This can be added to your terms and conditions with the "click to accept" option so you don't have to have a signed agreement each time.
Freelance Contract: Anytime you hire someone to work for you as a freelancer (virtual assistants, SEO editors, graphic designers, website creators, blog post writers, or anyone else), you want to ensure they know they are not company employees. This also details the payment information to protect the freelancer also.
There are many other types of agreements you can use such as an affiliate agreement and confidentiality agreements to protect your business information.
Amira offers these contracts on her website individually or in a bundle to save money.
You simply insert your business information, and you are ready to use them in about 15 minutes.
These contracts come with free lifetime updates in case laws change. These contracts can be used with most types of online businesses.
Should a blogger form an LLC or SCorp to protect themselves?
An LLC is a Limited Liability Company that separates your business assets from your personal assets.
If you are generating any amount of income, it is a good idea to protect your house, car, bank accounts, and other personal assets from anyone who might sue you.
This is the easiest to form and the easiest to maintain. There is less paperwork involved and less headache.
If you do nothing, you are considered a sole proprietor which means you and your business are considered one in the eyes of the law.
If you get sued, you are personally liable for everything and all of your personal assets can be at risk.
An SCorp is a corporation. This gives you the same protection as an LLC.
To determine if you want to form a corporation, you will need to think about the number of people in your business. You may have a bigger business and/or shareholders.
This is more paperwork and more complex.
You can be an LLC for legal protection and an SCorp for tax purposes.
You can make an election on a simple IRS form to be taxed as an SCorp, which saves some self-employment taxes.
This is something your CPA can advise you on based on your entire financial picture. It makes the SCorp a little less complicated.
When is a trademark necessary as a blogger?
Amira has a trademark guide on her website if you want to read more.
If you have goods and services associated with your business or brand name, trademarks come into use.
A trademark protects your business name, logo, slogan, etc. in conjunction with your business. If you do not have products, you only have a name and nothing to protect.
Filing a trademark does not mean you will get automatic protection for your business name in every category. It only protects the category in which you sell products.
For example, Amira's business name is A Self Guru and she is protected for legal documents if someone else wanted to copy her business name selling similar products.
That name could be used by someone who is in a cooking niche and both are protected.
Another example is Dove soap and Dove chocolate. They are completely different industries, have the same name, and can coexist without confusion.
You do not get blanket protection. It is limited to your type of industry.
Even if you do not have the product ready, you can file a trademark application with intent. This does not protect the content on your website, only your name within the industry.
Are there ways to legally protect recipes?
Individual recipes are not protected by copyright, but a collection of recipes can be copyrighted.
The way to protect your recipes is called "Trade secrets" and it protects employees or anyone you work with from sharing the process or the recipe. Coca-Cola has these agreements in place.
Cookbooks and collections can be covered but that is just the name. It doesn't prevent someone from copying the recipe.
Are blog posts legally protected?
If someone copies your blog posts word for word, you can send them a cease-and-desist letter under copyright law.
This asks them to remove your content, or you will take the next steps, which could be as severe as getting their hosting platform to shut down the website.
Photos, blog posts, and anything you publish does not need to be copyrighted. You are the official owner just by putting it out there.
Anyone who wants to use any part of this needs to get permission from you to use it legally.
What should you do if someone duplicates your social media accounts?
If someone duplicates a social media account by using all of your photos, content, etc. to make it appear that they are you, you are bound by the terms and conditions of the social media platform you are using.
You would report the violation to the platform which has to remove the account. That is all you can do.
You will need to be able to prove they are your photos. Acquire the evidence necessary to prove this to the social media platform.
Everyone who has a website needs legal protection. This is a guide to what you need, why you need them, how they protect your business, and how to acquire them easily.
You want to avoid costly mistakes by covering your business legally. This explains website compliance with ADA, Americans with Disabilities, and their accessibility to consume the content on your website. The guide helps you protect your business.
Action Steps: