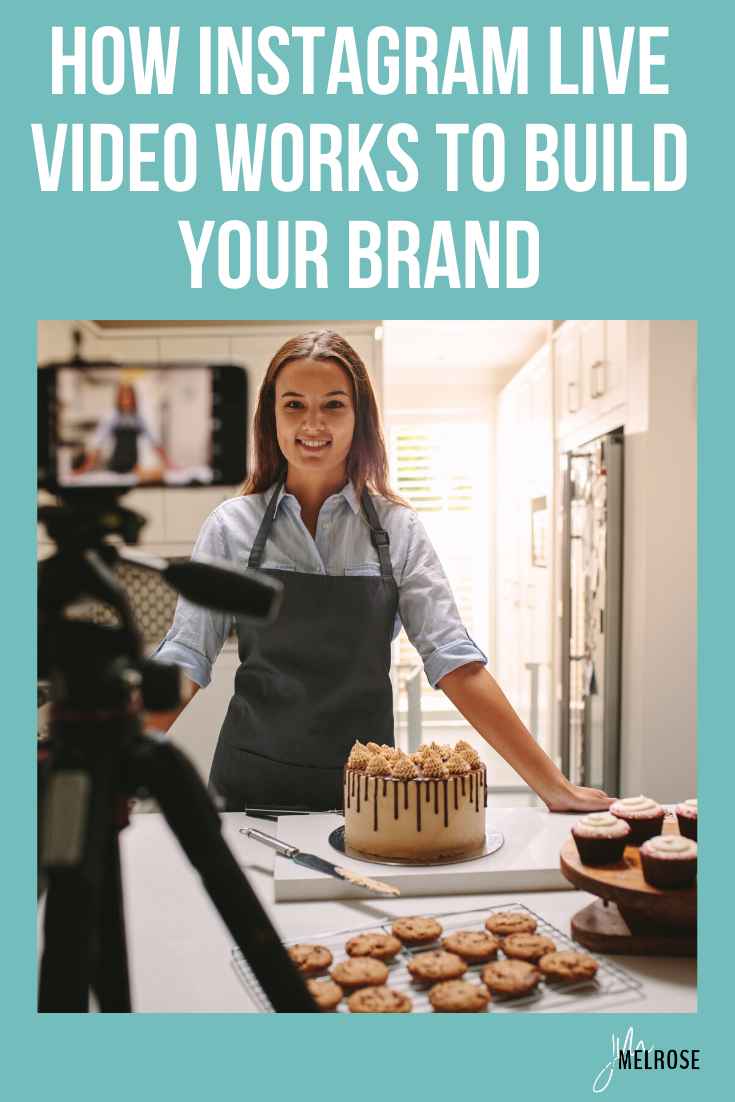 Instagram Live Video provides you with an opportunity to engage with the audience that you already have and create a concrete brand for them to like.
IE 155: How Instagram Live Video Works to Build Your Brand with Kimberly Espinel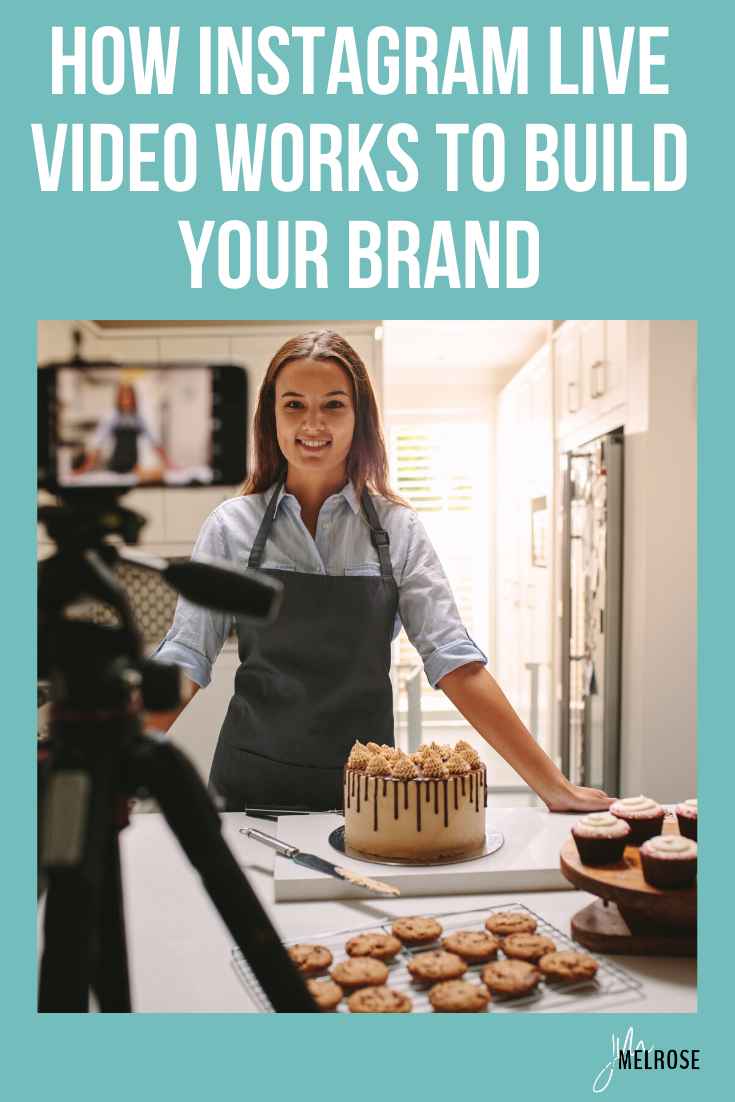 If you are a blogger or business owner, Instagram is a social media platform that you need to be paying attention to. Some people are frustrated with Instagram, feeling like, if it doesn't drive traffic, why bother?
But that is old school thinking. Instagram isn't about driving traffic; it's about engagement.
If you're ready to up your IG game and learn how to use it to your benefits, stay tuned to today's episode.
My guest, Kimberly Espinel is a food photographer and stylist, content creator, educator and podcaster at The Little Plantation.
She creates visual content for food brands and works with bloggers in the food space to help them improve their photography and their Instagram strategy.
Growing An Engaged Following on Instagram
Kimberly has grown a very large and engaged following on Instagram.
Instagram is still a very visual platform, so creating beautiful images isn't an option, it is a must.
As the amount of users and images grows, the need for engaging, interesting, valuable, and sometimes funny captions also grows.
You want to start your Instagram captions with a strong opener. Make it about your audience. You want it to be an attention-grabber, something that will stop their scrolling.
Instagram Lives and Instagram challenges have helped propel Kimberly's business forward and build a strong connection to her Instagram audience. She does not use IGTV but uses Live, Stories, and the Instagram grid.
Instagram is putting a lot of emphasis on IGTV and so if you have the time and energy to focus on that as well, go for it.
Decide which facets of the platform are most important for your business.
The Benefits of Instagram Live
Kimberly tuned in to a live cooking show on Instagram and saw what a positive experience it was for both the people hosting the Live and for the viewers.
Strategically, the platform is getting louder and more people are using the Stories feature.
A fewer percentage is using the Live feature, and so doing that put Kimberly front and center.
This developed a strong and close bond with her audience that she doesn't have through any of her other channels.
Having the ability to see comments and respond at the moment allows you to have a different type of connection than you gain from comments on your blog or emails. It creates a special connection between you and your audience.
Developing a Strategy for IG Lives
Kimberly values her audience and the time they are spending with her. She is not going to just "wing" her Instagram Lives. She plans for them.
She takes 45 minutes to an hour and puts together a type of lesson for her video. She wants to be sure that she is providing value to her audience every time they tune in.
In her Lives, she teaches food photography.
Kimberly already knows that this is what her audience wants.
She runs a food photography challenge on IG 3 times a year. The challenges are 4 weeks long with set tasks throughout the week.
At the end of each week, Kimberly crowns the winners of that weeks' challenge and talks to the audience about why she chose those winners and what they did to make their photos stand out.
This allows the audience to walk away knowing exactly what the winners did to win. Kimberly will sometimes host a Q&A after the challenge to cover any other questions that come up.
Another great way to use Live is to take your audience behind-the-scenes. Show them something about your business that they might not know. Maybe that's how you set up a photo, or how you craft an email to nail a new client. Find as many ways as possible to provide value.
Growing A Brand Through Instagram Live
Instagram Live has helped Kimberly build her brand.
Not everyone is using Live; you have to really believe in your product and what you are sharing.
Because it is live, you can't redo or change anything. You have to be in the moment and that forces you to be yourself.
The planning, thoughtfulness, and energy that Kimberly puts into her Instagram Live lesson plans allow her to showcase her knowledge and prove that she is an expert in her field.
She is also able to show her unique spin on food photography. All of this promotes and builds her brand.
Kimberly always ties her Lives to an offer. That could be a workshop or e-course she is promoting.
Repurposing Live Content
Kimberly has a Facebook community and she uploads and saves all of her Live videos there. Only people on her mailing list can gain access to those videos.
If there is a change to Instagram, such as a major algorithm update, Kimberly does a Live and talks through the changes and how they affect the user.
She also records these on her podcast microphone and posts them to her podcast the following day.
Growing A Mailing List Through Instagram Live
Kimberly is also growing her email list through Instagram Live.
If someone wins one of her challenges by using beautiful colors, she offers a PDF about colors to anyone who signs up for her mailing list.
Her Instagram food photography challenge is only available to her subscribers. This has been a huge mailing list builder.
Kimberly is super cautious about putting all of her eggs in the Instagram basket, which is why she puts effort into building her list.
The viewers who subscribe through her IG are engaged and she is able to go deeper and offer more to them. Since they have signed up and committed to her, she wants to make it worth their while.
Tips to Get Started on Instagram Live
If you want to get started with Instagram Live, but don't even know where to begin, here are some tips:
Think about your audience's main pain point.

What are the questions that keep coming up in your DM's? Plan a Live around that theme.
Plan your content.

Have people walk away with something tangible that they can implement.
Announce it.

Don't go Live without letting your people know ahead of time.
Enjoy the connection with your audience.

Let those relationships develop naturally.
If you enjoyed today's episode, make sure you listen to Kimberly's podcast, Eat Capture Share. She's also put together a page on her website that has tips and thoughts about everything happening on Instagram right now.
There's also a link to a PDF of her top tips for Instagram Stories, and these tips will also work for Live as well. Make sure you go sign up and download that PDF today!
Action Steps: