Tired of followers on Instagram that don't engage? Tyler J McCall is sharing with us How to Grow our Instagram Followers with an Engaged Audience that Grows our Business!!
IE 88: How to Grow Your Instagram Followers with Tyler J. McCall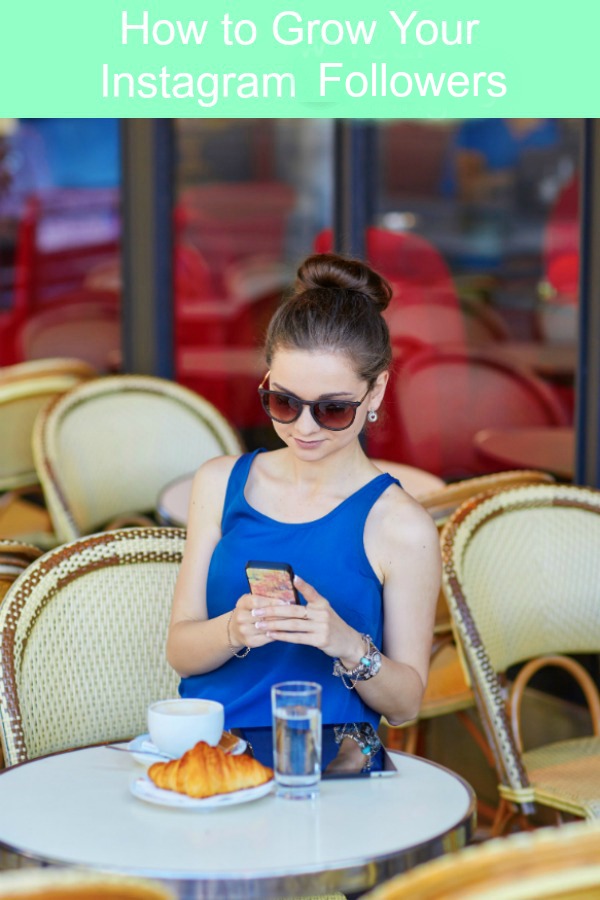 I am so excited to have a very special guest with me for today's podcast. Tyler J. McCall is an Instagram guru with more than 10 years experience in marketing, for both businesses and nonprofits.
I joined his membership site to get all the awesome help he offers for growing your Instagram followers. He has taught me how to build relationships with my followers and how to build a real community on IG.
The Power of your Instagram Followers
As bloggers, we have a tendency to think that all social media platforms are the same. We figure that if we can use Facebook to drive traffic to our blogs, Instagram should do the same thing. And when we find out that it doesn't exactly work that way, we get frustrated and wonder why we should even bother with it. Or maybe that was just me?
If you are frustrated with Instagram and wonder if it's worth your time, keep reading because Tyler is going to tell us why he thinks Instagram is definitely worth it. But let's start with a truth bomb –
Instagram isn't meant to be a traffic-driving platform.
That's right, you aren't doing something wrong if you get no traffic from Instagram. Instagram isn't really meant to get people to leave the platform and go to your blog. So, since you can't take your followers to your content, you have to figure out how to adapt your content and bring it to your followers.
Instagram is the platform with the highest engagement of any of the social media platforms. So, keep that in mind and find ways to engage with your audience there by using your content in new ways that fit the platform.

The Most Important Part of your Instagram Followers
Instagram is known for the beautiful feed you see when you open it but for bloggers and marketers, the feed is far less important than you might think. The feed isn't where the engagement with your audience happens.
The numbers tell us that people spend more time in IG stories than in any other feature of the platform. A majority of Instagram users are both creating and consuming stories on a daily basis. Stories have led to people spending 2-3 times more time on Instagram than they did before stories existed.
If you think that the algorithm has affected your content engagement on Instagram, think again. Yes, it may affect who sees your content and in what context, but the users of Instagram aren't engaging with the main feed the way they used to. You have to adapt to the changing user habits. And the habit of most users now is to watch stories rather than mindlessly scroll through the feed.
Did you know that stories lead to a direct message 20% of the time? There is no other platform where it is so easy to speak directly to the person you want to engage with. This allows you to really start building those authentic relationships with your followers.
Don't Rely on What You Say to Grow Your Instagram Followers
If you are anything like me, you have kids that will crawl all over you as soon as they hear another voice on your phone. They want to see! In order to keep some semblance of order, I tend to watch stories with the sound off. This brings up another important point that you need to keep in mind in order to use stories more effectively.
Add text to every story that is just you talking.
Tyler doesn't have the issue I have with kids crawling all over him but a new member of his Follower to Fan Society made him rethink the way he was using stories with audio only. He actually had a deaf woman join his membership and he was blown away by the thought that he had never considered a whole people group and how they used the platform.
For the past 8 months, he has added text to each story that tells in words what he is talking about in the story. Serving your audience and making your content accessible to everyone is so critical when trying to grow your Instagram followers.
Another result of using text on the screen with your stories is that it helps your retention numbers to be higher. Retention is how many people watch your stories all the way through. You know how your first story will have 100 people who view it and by the 4th story, it's down to like 30 people? That's retention and you want the last number as close to the first as possible. Using text has increased Tyler's retention rate considerably over the past few months.
Your followers tell you what they want more of through their engagement so listen to them, pay attention to them, and trust them.
Using Your Feed to Grow Your Instagram Followers
When pitching brands for sponsored content, you need to be able to show them your numbers even if you are focusing on engagement. At the end of the day, the numbers do matter. So how do we measure our efforts in gaining followers?
In the past 18 months, Instagram has gone through more changes than at any other time in its history. Once Instagram stories were fully adopted, it changed the platform completely. What this means is that posting beautiful content with appropriate hashtags and then waiting for the followers to just come doesn't work like it used to. Hashtags aren't getting the traction they used to.
Now, you need to go out and find your ideal followers yourself. What does that look like? First, create your ideal content, post it, and then take 15 minutes to look through similar hashtags and at other influencers who are posting similar content. When you find these ideal followers, follow them and go to their page and engage with them.
"Who am I trying to attract, where do they hang out on Instagram, and how can I engage with them?"
Once you find your people, find ways to engage with them by commenting on their posts and direct messaging them about their content. Maybe they share something about a trip they took; message them and tell them how you've always wanted to go there or how you took a similar trip and what your favorite part was. Hopefully, they will come take a look at your content and decide to engage with you. Engagement creates followers.

What Does Target Have to Do with your Instagram Followers?
Tyler creates Instagram stories every day and the ones his audience loves best are done from Target. Why Target?
Because Tyler loves Target. Like really loves Target. His Target Insta-stories get ridiculous amounts of engagement, including hundreds of DM's. Why? Because Tyler's audience also loves Target and they want to engage with him over their shared love of Target.
What shared interest do you have with your audience? What do they know about you that makes them want to engage with you? Tyler's audience knows he loves Target. He has infused his personality into his Instagram stories so that his audience has something to talk to him about. They send him Target memes, pictures of things they buy at Target, and things they think he might want to buy at Target.
When you find those areas of common ground with your followers, it makes you more approachable and more real to them. It allows your followers to form a deeper and more meaningful connection to you.
Oh my goodness, you guys, this session with Tyler was so completely jam-packed with information that we could only include a small part of it in this blog post! You have to go listen to this one. If you need help with growing your Instagram followers or just knowing what to do on the platform, you have to listen. We truly only gave you about 25% of what Tyler shared in the full episode so go listen. I promise you, you will get tons of value from it. And be sure to go to Tyler's website and download his Roadmap to Instagram.
Action Steps: