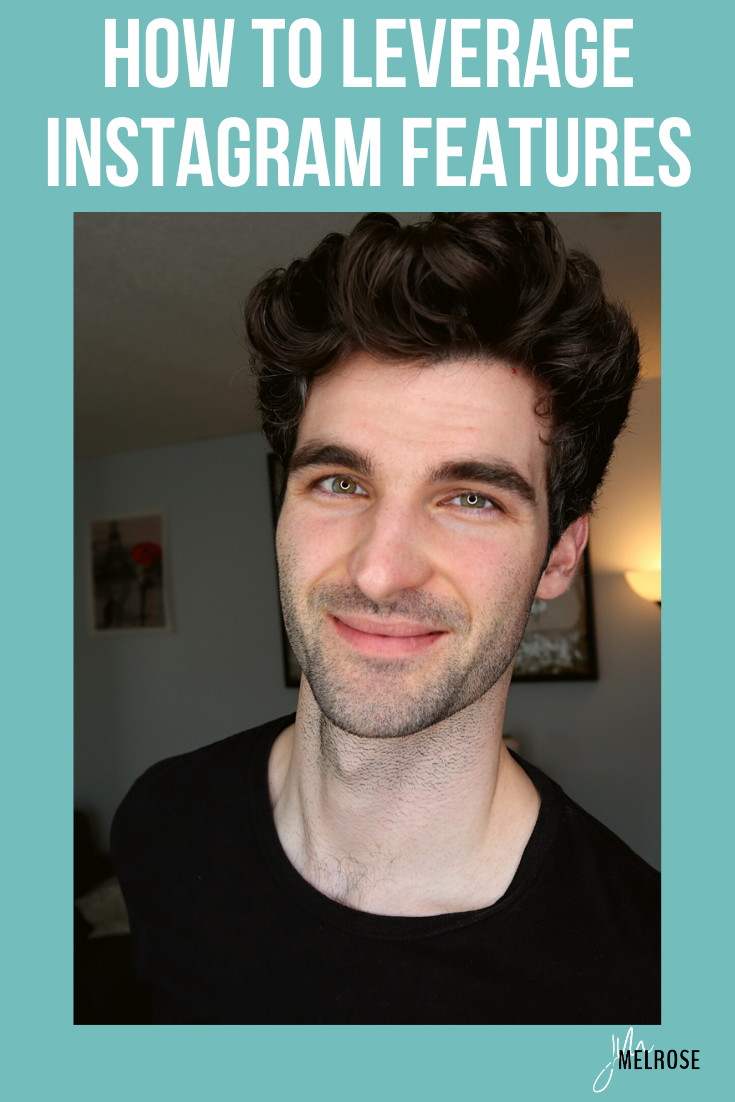 We all know that Instagram is one of the best places to grow a community and build a brand or business but it can be confusing to know how to leverage all of the Instagram features to grow your community.
IE 222: How to Leverage Instagram Features to Grow a Community with Lucas O'Keefe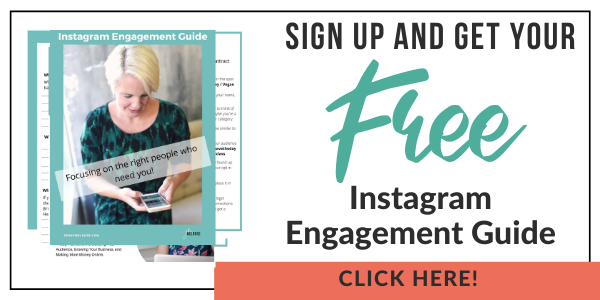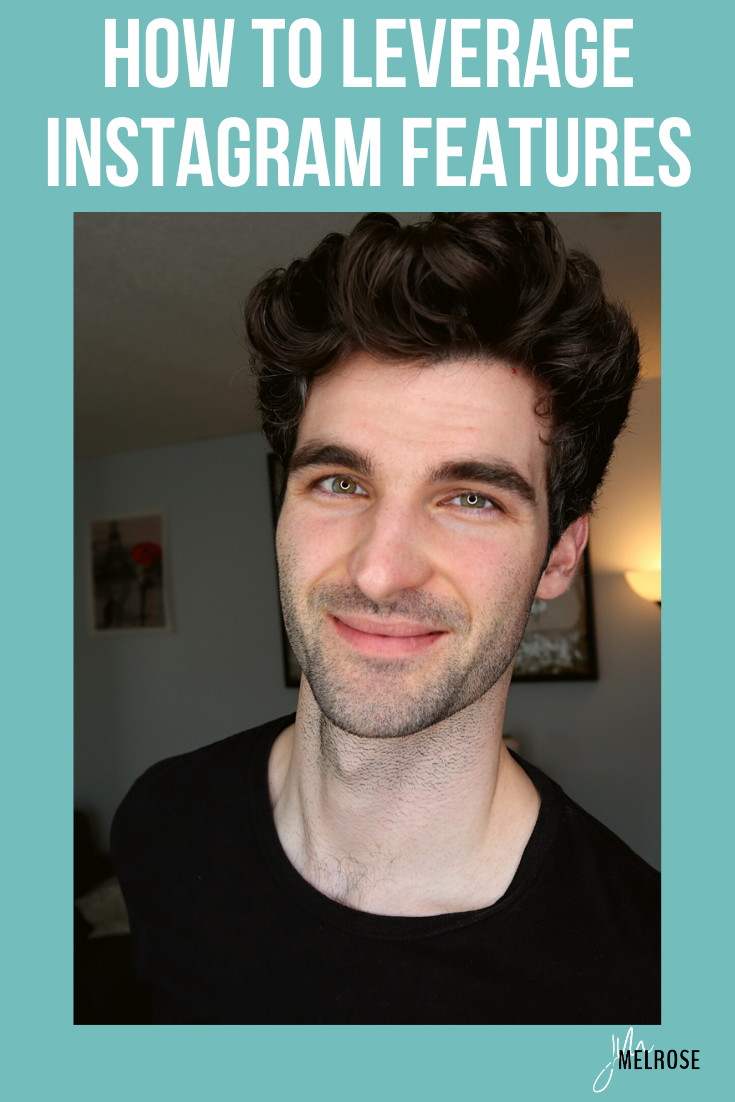 Today Lucas O'Keefe is going to share his tips and tricks for using Instagram features to grow a community and the 3 different points of view he has when it comes to the different features.
School Teacher to Social Media Strategist
Lucas O'Keefe has been a school teacher for the past six years, and over the last 2-3 years he has pivoted to being a social media strategist, focusing mainly on Instagram.
He provides tricks, tips, and trends that will help entrepreneurs build their audience and their brand, while really forming the know, like, and trust factor that is so important. This allows them to sell their products in their social media space.
As a school teacher, Lucas has paid attention to what social media spaces his students spend the most time on in order to direct him as he does social media strategy.
The Features of Instagram
Instagram is the all-around perfect platform, both for personal and business use. It has every possible feature you could need and still provides good organic reach.
Lucas likes to view all the different features from 3 different points of view.
The Main Feed
The first view is from the main feed. This main feed is where we get most of our information, and where brands and entrepreneurs are going to have the best opportunity to get their content in front of people.
On the main feed, we see photos, carousel posts, videos up to 60 seconds, and/or reels/IGTV.
Reels and IGTV are not native to the main feed, they are optional additions to the other things that you typically see on the main feed.
The main feed is the place you want to get your likes, comments, saves, and shares. This is where most communication and brand building takes place.
The Interactive Feed
The next point of view is the interactive feed.
The interactive feed is where you see stories, live videos, and DMs. This is where you get people to really interact with you, by sending DMs in response to questions, polls, or other story prompts.
These interactions are how you build trust with your audience.
The Reels Feed
The final point of view is the Reels feed.
Reels are taking Instagram by storm. A lot of us are still in the processing of learning how to create Reels, and while they might feel complicated and overwhelming, you're going to need to at least test them out. Instagram wants all of its content creators to utilize them.

How to Utilize the Different Feeds
The 3 different feeds each serve a different purpose for an entrepreneur.
Interactive feed = relationship
Reels feed = entertainment
The main feed is the most competitive. Everyone uses the main feed, even if they don't use the other two avenues. This is where you really have to stand out in order to be noticed and get those likes, comments, saves, and shares.
Why Are Carousel Posts Important?
"Dwell time" is how long someone is staying on your piece of content versus anyone else's, and your goal is to get a higher dwell time as often as you can. If someone is swiping through your carousel or reading your long, engaging caption, they will remain on your piece of content for longer.
Carousel posts are great because you have the opportunity to keep someone invested in your content and getting your message across. The hardest thing to do is grab attention on social media, so you can utilize the carousel to engage someone, and build your authority and expertise by teaching in that carousel.
Not only do carousel posts provide you with dwell time, but you will also get more comments and more saves. These boost the algorithm by telling Instagram that your post is so great, someone wants to view it twice.
You only need to make 1-2 carousels a week. The more you make, the easier it will feel to create them.
Utilizing Stories In a Casual Way
Stories are a great way to reach your audience in a super casual, and super-easy way. They offset the work of creating the carousels for your main feed. Lucas simply uses a ring light and he is good to get on his Instagram and just chat with his audience via stories.
This is a great way of being casual and funny with your audience without affecting how they view you as a professional. It is a way for them to bond with you in a way that they can't on the main feed.
This is also one of the best ways to get people to send you a DM, and those messages tell the Instagram algorithm that you have a friend who is viewing your posts and responding. They will then show more of your content to that person.
Should I Be Making Reels?
Instagram is prioritizing Reels. Even just posting one Reel per week will help the rest of your content perform better.
Try Reels out. If they are not for you and will not help you perform well or provide value, then don't keep going.
If they are something that you can easily fit into your content creation, then go for it. They are a great way to double or even triple your following and Instagram loves that.
Regardless of what benefits something could potentially provide, you should always focus on what is working well for you in your current content creation. Keep doing what your audience responds to.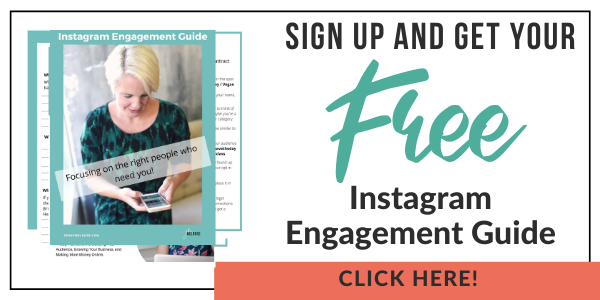 Consistency Over Challenges
When it comes to content creation, it is important to do what will allow you to be consistent over time. We see people start challenges where they have to post every day for 30 days. The only consistent theme to these types of challenges is burnout.
The last thing you want when it comes to your content creation is to have to take a break to recover.
Commit to what is doable for you. If you can post on Monday, Wednesday, and Friday for 6 months straight, that will be better for your account than posting every day for a month and then having to take a step back for a month.
Consistency over time is always what is important, even if this means finding the bare minimum you can handle and just doing that.
Utilize Old Content
You can use your insights to look at what pieces of content received the most saves and use those evergreen topics to create or re-create more content.
This allows you to know you will have a high-performing topic for your audience. If it starts to underperform you will know you have re-posted that type of content too often and you can dial back on it and try something different.
This allows you to have content for your platform without reinventing the wheel every single time you need to create content.
Stand Out and Be Unique
The best thing you can do on Instagram is to stand out.
If you fall into a pattern of doing what everyone else is doing, you will not be well known. You will just be "that person who creates content like that other person."
Make sure you are going on Lives and Stories and providing value to your audience.
You want to build those relationships through sharing stories and putting yourself in front of the camera. Use these options to stand out and be unique.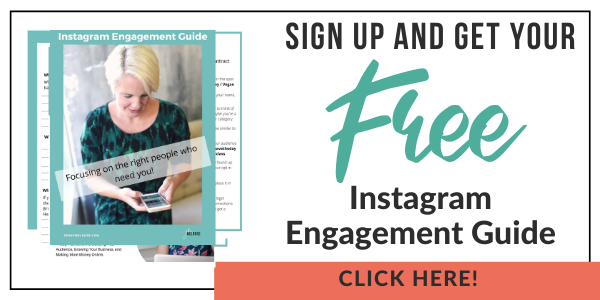 Instagram Story Prompts
Lucas finds that the main thing that keeps people from posting on their Instagram stories is simply not knowing what they should talk about. Because of this, he has created a guide of hundreds of different story-prompts.
These story-prompts are categorized based on your goal or priority, whether it is a casual conversation starter or pitching offers. Stories are a great place to sell and gain awareness.
This is the guide that Lucas used to boost his own Instagram engagement and I highly recommend you check it out to make your Instagram stories even more valuable and impactful.
Go and follow Lucas on Instagram for even more tips and help when it comes to using Instagram to grow your business.
Action Steps: