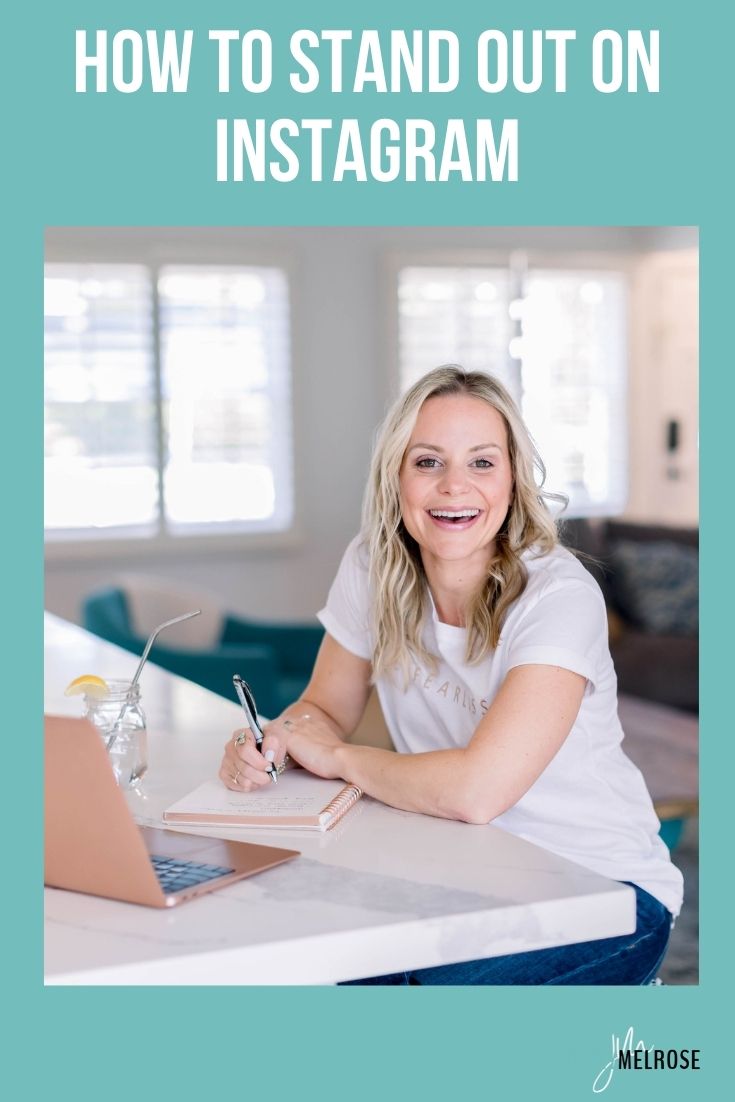 It's no surprise to any of my listeners that Instagram is my favorite platform these days. But even with it being such a great platform, it can be hard to stand out Instagram with so many other bloggers and influencers in the space which is why we're diving into how to stand out on Instagram.
IE 252: How to Stand Out on Instagram with Dana Bowling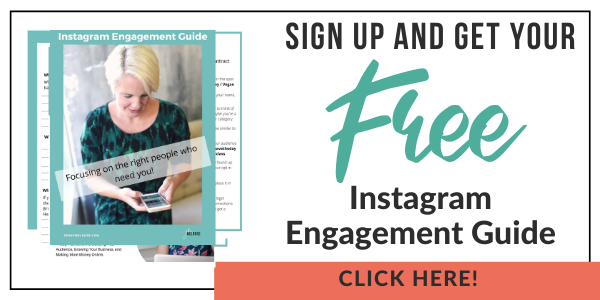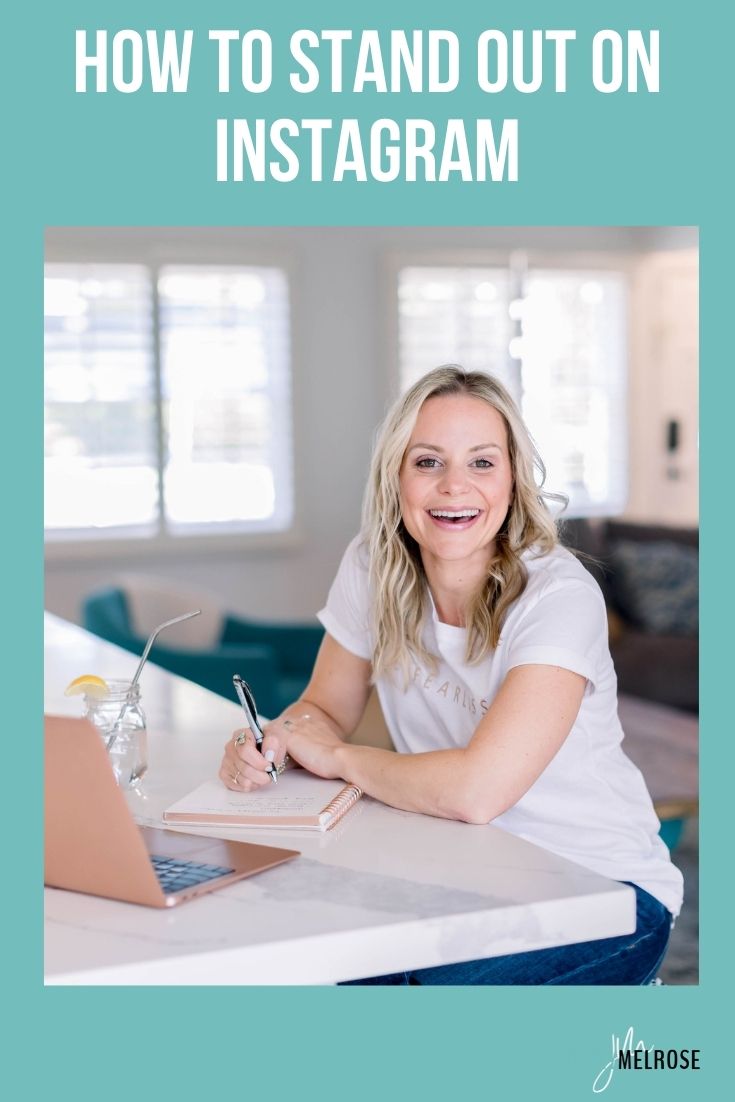 So how do you stand out on Instagram?
I am thrilled to have Dana Bowling on the podcast today to do a deep dive into all things Instagram, and how she helps online business owners create an IG account that stands out from the crowd.
Dana is a former casting director in Los Angeles who specializes in helping online entrepreneurs create a stand-out brand identity for their businesses.
Why Instagram Is the Best Platform
You might read that heading and think, "Well, Jenny, it's not the best for me. I do better on Facebook or Clubhouse or whatever."
And you are right! IG isn't the best platform for everybody and you absolutely have to know where your people are. But if your people are on IG, it's a really great place to be and I talk all the time about why.
Dana credits Instagram Stories as being the one thing that has scaled her business to the next level. Showing up there daily, strategically, has had more of an effect on her success than anything else.
Using Stories Strategically
When Dana used the word "strategically" in regard to her daily Stories postings, I knew we were kindred spirits.
If you simply add random stuff to an IG story throughout the day, you are creating a scrapbook but not a story. And to be honest, we all add some random stuff and that's okay. But if you think that all you need in order to stand out on IG is a red circle around your profile pic on your story, you are not going to grow your business the way you want to. It takes a strategy.
Dana says you start by knowing exactly who your audience is and who you're speaking to, and then only sharing it to your Story if that perfect person will get something from it.
"Stories is not a group text. Nobody cares if you're about to have your third cup of coffee. They want you to tell them something that matters to them."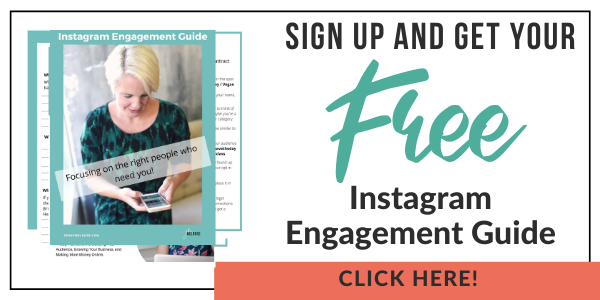 Casting Yourself in the Starring Role on IG
As an award-winning casting director for Hollywood, and as someone who now uses that background to help entrepreneurs become the stars of their own businesses, Dana has figured out how to help you stand out on Instagram.
And it all begins with clarity.
When she was casting for a role in Hollywood, she began with putting out exactly what the role entailed. Let's say it was for a woman, age 35-45, playing a receptionist in an office. All the details were out there so that anyone who auditioned knew ahead of time exactly what was expected of them.
Now to apply that to your IG, you need to begin at the beginning, by knowing exactly who you're talking to and why.
You need to determine who you are, who your ideal audience member is, what you want to teach them, and most importantly, how you want them to feel, what you want them to do, and what you want them to know.
What Makes You Unique?
If you're like the majority of my audience, you're a mom with a couple of kids, trying to build an online business in the margins of life, and you think that you're just like everybody else.
How do you stand out on Instagram if you don't feel like you offer anything unique?
Dana says it starts with a lot of work. Dana recommends seeking out a professional who can help you deep dive into who you are and what makes you tick. It can be hard to truly know what we have to offer, and family and friends are often too close to us to be of much help.
How to Develop Your STAR Brand
Dana has developed a STAR method that she uses with clients to get answers to these questions and to help them figure out how to stand out online.
S stands for

script.

This is where you're starting to figure out the development of your character.

T stands for

Test.

Before you decide that you've got it all figured out – who you are, what you offer, what your audience wants – stop and test.

A stands for

action.

Once you've tested and you feel good about it and have seen some results, you go all-in on content creation, etc.

R stands for

red carpet.

Walking the red carpet, in any context, connotes visibility. In your business, this looks like collaborations, podcast guesting, pitching yourself to brands, etc.
Developing your identity and brand does not mean that you can never pivot. Not at all! I have made several large and small pivots in my own business.
But once I figured out that who I am is a teacher, I can then make pivots with ease because at the core of my business is a teacher who can teach anything to anyone. And now that I know that, I can be successful no matter what direction I take my business.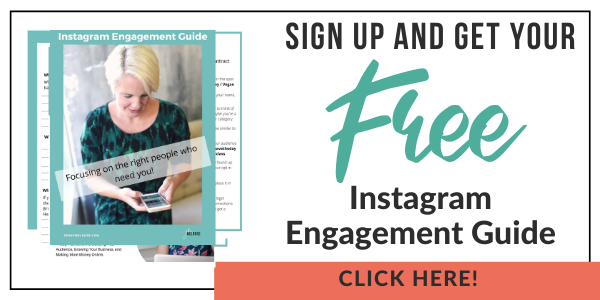 Why Your Audience Needs to See Your Face
If you don't like being on camera, IG Stories are going to be difficult for you. But your audience wants and needs to see your face. And they don't just need to see pictures of you; they need to interact with you.
Dana suggests that 50% of your IG Story content should be what she calls A-roll. This is you, face-to-camera, personally interacting with your audience. It's why we watch reality television; we want to see the characters up close and personal.
Another 25% of your Story content can be B-roll, which is a collection of the other elements of your life. Maybe you share a workout, behind the scenes with your kids, or a vacation scene.
Your C-roll is the final 25% of your Story content, and that is where you share other people's content that resonates with you. This gives you the opportunity to amplify the work of other people you admire.
You need the combination of A, B, and C roll content on your Stories in order to engage your audience effectively.
How to Introduce Video to Your Feed
Instagram has made it clear that they are transitioning to more video content.
This is nothing new for a lot of the users on Instagram. The platform is shifting away from the picture-perfect "influencer" feel that Instagram carried for a long time.
If you haven't been using video up until this point, the easiest way to start testing the waters is to use the video features (Reels, Stories, Live), to continue sharing your content. You don't need to reinvent your entire wheel. Just find ways to incorporate videos into what you were already creating.
It is tempting to overthink utilizing video on social media, but it is as simple as taking your beautiful long captions and just speaking them into your camera via a Reel, IG Story, or IG Live/IGTV.
One piece of encouragement when it comes to Reels is that even if you are getting a low number of views, let's say around 400-500 views, that is still more views than you would receive on your IG Stories, and more people than would read your captions on your feed.
Reels are an easy way to repurpose content you already have in a short-form video, with a hook, some great value, and a call to action.
Connecting With Dana
Dana has a masterclass on "How to Amp Up Your Inner Star" so that you can make more money, get more clients, increase your impact, and stand out online.
Dana also has other options on her website, including a membership program, that all help you in building your brand.
You can reach out to Dana on Instagram or find her on Clubhouse. And be sure to listen to her podcast, Amp It Up, wherever you listen to this podcast!
Action Steps: