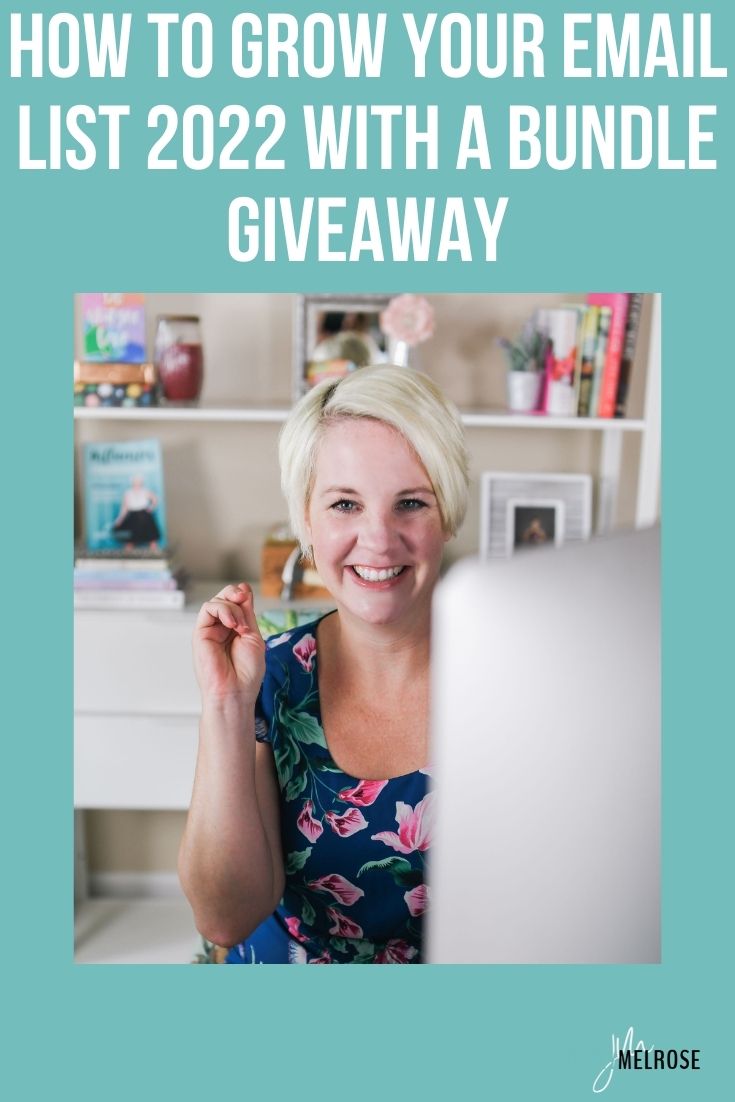 In order to grow your email list you need to need the specific steps to take so that you can continue to grow it.
IE 280: How to Grow Your Email List 2022 with a Bundle Giveaway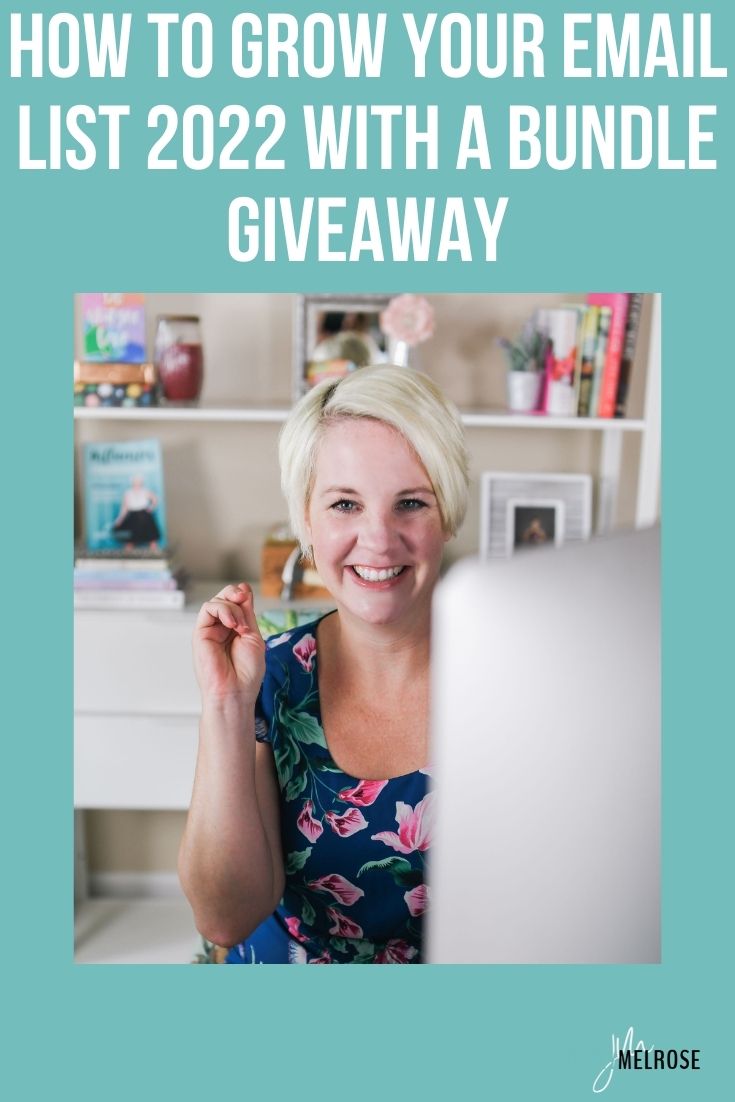 In the episodes about SOPs we talked about system, processes and tasks for email marketing.
The example that I gave from last week's episode was the SOP examples which showed you how to actually put in a process for nurturing your list.
I'm going to show you an exact strategy that I've recently used that was very successful and can be used in any niche by putting together a bundle, in order to grow your email list.
Collaborating for List Growth
The way in which this is going to work is you need to be able to find others to collaborate with.
You want to reach out to similar people in your niche that are going to have an audience that is your ideal audience.
You want some people that you think are going to have a large list as well as some people that may not have a large list.
Do not assume that they have large lists just because they have 50,000 followers on Instagram.
The important part is when you go to collaborate with others, is that you want to make sure that you are keeping track of who it is that you're reaching out to so that you know how to follow up with them.
You also want to make sure that they have an opt-in.
They have to have a guide of some sort, which also means that you need to have an opt in.
If you're still struggling with this before to check out Growing an Email List.
When you're looking for others that also have an opt-in. You want it to be obvious on their website and you don't want it just to be opting into their email in order to get their newsletter.
We want something that is providing value like a that is a PDF, a workbook, an ebook, but something that is actually providing the readers with value.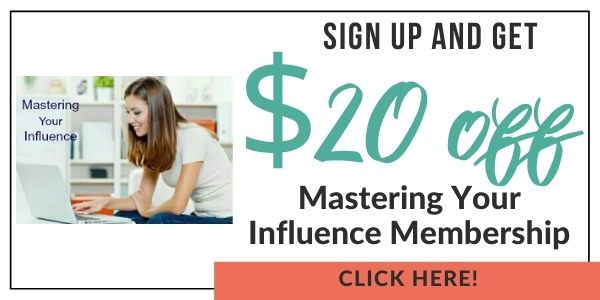 Timeline for Bundle to Grow Your List
Give yourself at least two to three months to get the bundle together.
If you are thinking about doing a summer giveaway and it is the end of April, I would actually recommend not to do summer.
Instead, do a Back to School Giveaway or one for Fall.
System for Growing Your List with a Bundle
Start with a google drive folder that will house everything admin and contributor related.
Within that admin folder create an email for the copy that you will send to the people that you want to collaborate with.
Also create a spreadsheet inside of Google sheets that lists all of the people that you are reaching out to you. You want to include their email address and the date that you reached out so that you know when to follow up.
What to Send Contributors
In your first email that you send include a form that allows them to fill out as well as the information on what is required.
When I did my last bundle I decided that I wanted everyone that was contributing to give a paid product that had a minimum price of $25.
I also asked that they send a minimum of two emails to their list with one social media post.
I told them I would provide them with a copy, the graphics, the landing page, all the things. And that way it was less work for them. I made it as simple as possible.
I used a Google form in that first email that they could fill that out.
The form allowed me to see what the value was of the item that they were contributing as well as the size of their email list. And I also asked a little bit, of course, about that product into give me a code so that I could go in and take a look at that product to make sure that it was.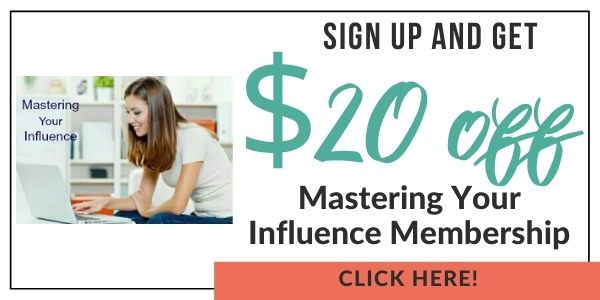 Next Steps for Contributors
Once I decided that the item was a good fit, I reached out with a second email.
I asked them to create a landing page where when someone clicked on it it would immediately show the product for zero in cart.
I didn't want people to have to use a code.
I gave the contributors about a month to create the landing page.
Once their landing page was done I asked that they fill out the form so that I could put together the final sales page and the download that would have all the links to their products for free.
I did because once they opted in I wanted it to redirect to a thank you tripwire page, where I offered 20 bucks off my membership site, Mastering Your Influence, which you can still take advantage of.
That download allowed them to go to all the different products and sign up on their own, which was beneficial to each of the contributors because they now also had their email address.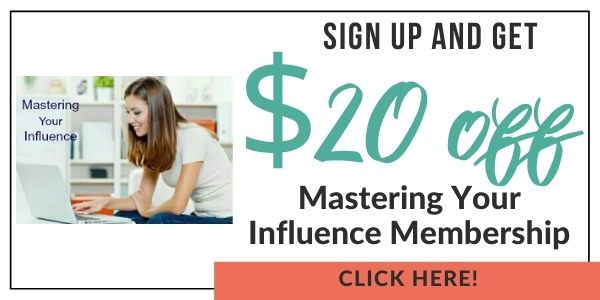 Why an SOP for a Bundle Giveaway
The folders were created the SOP for the giveaway so that it would be easy to duplicate if and when I decide to do another bundle giveaway.
It also gives me the ability to hand off more of the tasks for the bundle giveaway to my audience.
Results from the Bundle Giveaway
The Spring Forward Blogger Bundle ran from March 20th through March 25th and as of today, the 24th, there are over 1200 new subscribers from the past 4 days.
Plus, there have been products sold off of that as for myself as well as for my contributors and their lists have also grown substantially from this as well.
If you're looking for results like these and want to learn more about how to implement a bundle giveaway be sure to join me inside Mastering Your Influence.
Action Steps: