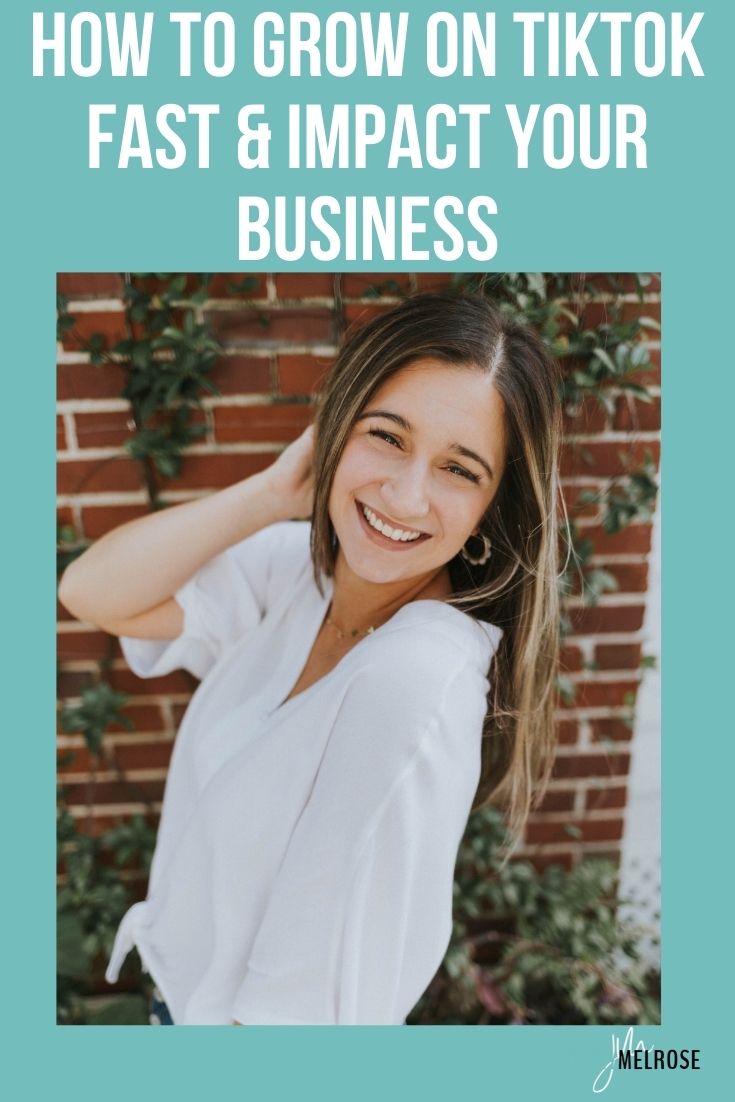 On today's episode I have Aubree Malick giving us some tips and tricks on how to grow on TikTok while growing your business.
IE 281: How to Grow on TikTok Fast & Impact Your Business with Aubree Malick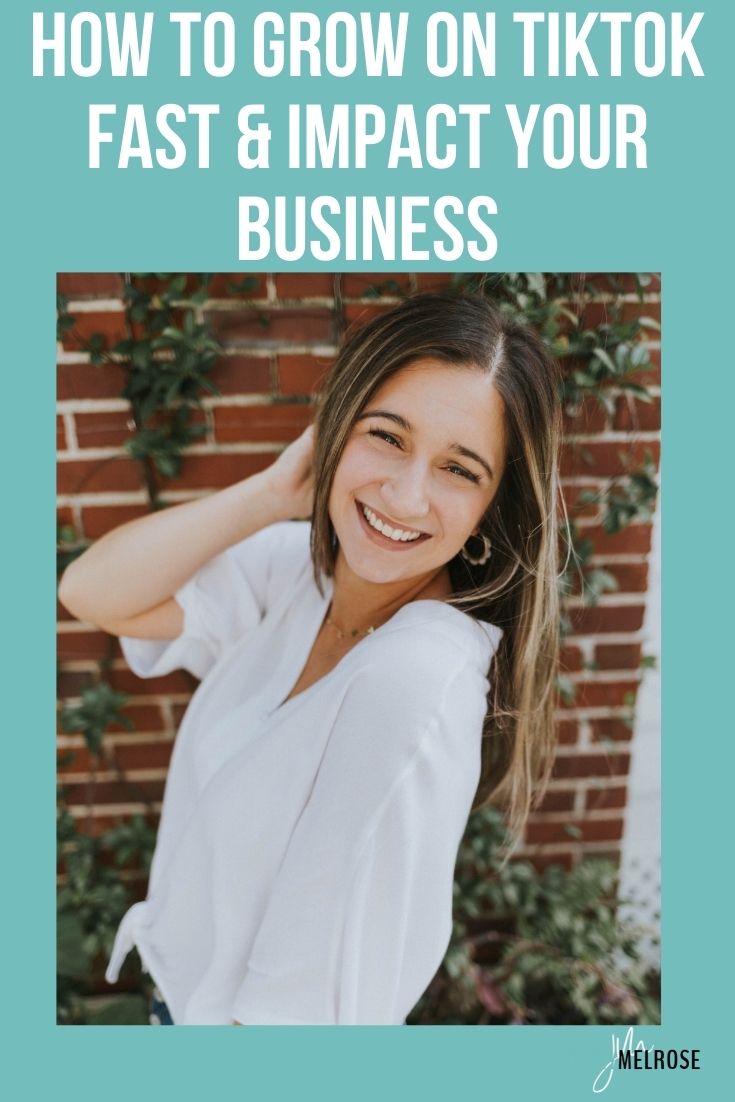 Our guest's name today is Aubree Malick. Aubree used to be an elementary school teacher and she wanted to find a way to be able to spend more time with her kids.
Aubree had no clue that this was where she would end up 3 years later, all she knew was that she had to bring in some income.
She later on became a virtual assistant because it was a great way to bring in income and she got to a point where her business was going great.
She realized that she missed the teaching aspect of what she was doing previously but she knew she didn't want to go back to the traditional teaching job.
So Aubree started wondering how she could incorporate her love for teaching and helping others and her business.
That's really where she decided to start helping other moms and teachers who wanted freedom and flexibility to be able to support their family but be home as well.
Aubree started coaching them on how to start their own business and grow it and scale it so they could replace their income.
How are most people finding your podcast?
Probably on Instagram, from within my community, or maybe from doing a search within any of the podcast platforms.
Which still happens, searching work from home, or searching virtual assistant types of things, but it was growing steadily.
Month after month we were seeing an increase and it really wasn't that big jump that she wanted, that's when she really decided in February of 2021 that she needed something to change.
She was feeling a little down and out about instagram and where her growth was happening there so she knew that she needed to try something different.
Aubree had been on Tik Tok since the beginning of the pandemic just as a consumer, she was on there for about 8 months using to just pass time during the pandemic.
She ended up really loving the format of it, being able to have fun on the app, and so she decided to try it out for herself.
Aubree decided to take 30 days to do a trial run for herself on TikTok and on day 28 she decided she had enough of TikTok, until her page started taking off.
It became more consistent and there was an actual strategy put in place for her page, now TikTok has become the one of the main sources of traffic for Aubree.
About 80% of people find Aubree from TikTok but that's while being strategic about it.
How do we grow on TikTok fast?
For Aubree it was a consistency thing, she would say that things were picking up, her page was showing growth monthly.
It really just boils down to 3 things, the main thing right now being consistency.
So if you really do want to grow on TikTok you have to be on that platform and be putting out content consistently so that people know that you are going to be able to tell them about the stuff they need to know.
So that you can get that following and get that buy-in, there's been many times where Aubree has posted a video and gained almost 60k followers in a few days but it wasn't the first video she posted.
You should also have a really clear message and mission for what you're putting out there, That was something that really helped Aubree.
She wouldn't just post random things, she was very strategic in saying that if people come on her page then she wants them to know what they're going to learn there.
She wants them to be like "yes, she heard me", so having that really clear messaging and having content that's really going to solve the pinpoints of who you want to come to your page.
Also offering different types of videos and playing around with different types of content, Aubree likes to make sure her videos are doing one of three things, educating, entertaining, or inspiring.
She likes to have a little bit of both because it's her, she's in a place where she's educating people and informing them about what she does and they can get started in the online space.
She also wants them to be entertained as well and to mix those things up she thinks she has the variety of content that keeps your audience engaged and coming back for more.
Those are basically the three main tips you need in order to grow on Tik Tok, but the overall thing, consistency!!!!
How are you growing on TikTok, while also making it worthwhile for your business growth?
Definitely to make it worth-while, is really having calls to action, meaning like what do you want them to do, do you want them to follow you? Do you want them to comment or checkout a resource?
So, definitely being strategic about that and then also really letting them know how they can connect with you outside of the platform.
When Aubree first got started, you had to have at least 1k followers to be able to link something in your bio, which can be a bit of a pain because we want them to be able to take action.
The nice thing that you can do is that there's two platforms that you can link out to from your Tik Tok page , one of them being Instagram and the other one being Youtube.
When she wasn't able to link to them she was letting her viewers know to come connect with her on Instagram because she was also building those relationships there.
Not only was she cultivating people on TikTok but she was pushing them over to Instagram as well.
And Aubree has seen huge growth in her Instagram even though she isn't super active there as far as doing the in feed posts, she's more active on stories, and dm's but since she linked it up to her TikTok people decided to follow her there too.
How do you create content for TikTok that doesn't overwhelm you?
For Aubree, though she's been on TikTok for over a year now, trends are still the easiest for her, they're still a great way to get started.
A lot of times she will tell people who are just getting started to spend some time on the app, going on the for you page and that kind of gives you the leg-up on what goes on on the app.
The trends are super easy for Aubree because she can see a trend and it's easy for her to say she can adapt these trends to something that goes with her business.
But you definitely need to make sure that you're not just doing trends, you want to make sure you're incorporating some of your original content because that's what's going to build that trust factor when people actually get to see you.
One thing that's always been comfortable for Aubree is going on people's stories and doing videos like that where it's kind of like a story where she's giving a mini-lesson.
Don't be afraid to do videos performing your voice, while it may not do as well as trend videos, it still shows what you have to offer.
And as far as finding a way to do this without it overwhelming you, when she first started she had already had her podcast for over a year and a half.
Aubree had already had a lot of content that was like the educational piece that she could pull from so it's taking some of the content that maybe you're already producing on another platform and breaking it down into bite-sized pieces.
How do we continue to grow on TikTok, but yet make sure it is helping our bottom line?
That's definitely where Aubree recommends having that link in the bio as soon as you get that but also to remember that you can link outward from TikTok.
You can link up your Instagram, having that call to action in your Instagram bio so that when they are already taking that next step with you they can say "Oh I wonder what's on today's TikTok page" or "Oh she's got her Instagram linked".
Making sure that you have that clear road map of if they land on your Instagram profile and all they're doing is scanning how they can get their attention to take that next step with you.
But she definitely recommends having it be some type of freebie or a longer explanation of what you're doing.
When she first got started and had the link in her bio she linked it to a digital product and that did really well; it was a lower priced digital product that she was obviously getting on her email list.
People on TikTok are actually kind of plying to buy if they see something that they like on the app, they're willing to take that next step.
A lot of the statistics and the studies that they're doing is showing that people are really prying to buy from TikTok.
Aubree started out doing that and she wanted to make sure that she was still capturing people because her follower list was growing and she knew that not everybody was getting to her podcast.
She ended up making a Freebie and she took a lot of the questions that she was getting asked over and over again and asked herself how she could take those main questions that people are asking and give them a little taste of it.
Aubree created free video training and now that's what's linked up in her bio and her email list has grown to over 55k email subscribers.
Where are the best places to connect with you?
You can find Aubree on TikTok and Instagram
Action Steps: