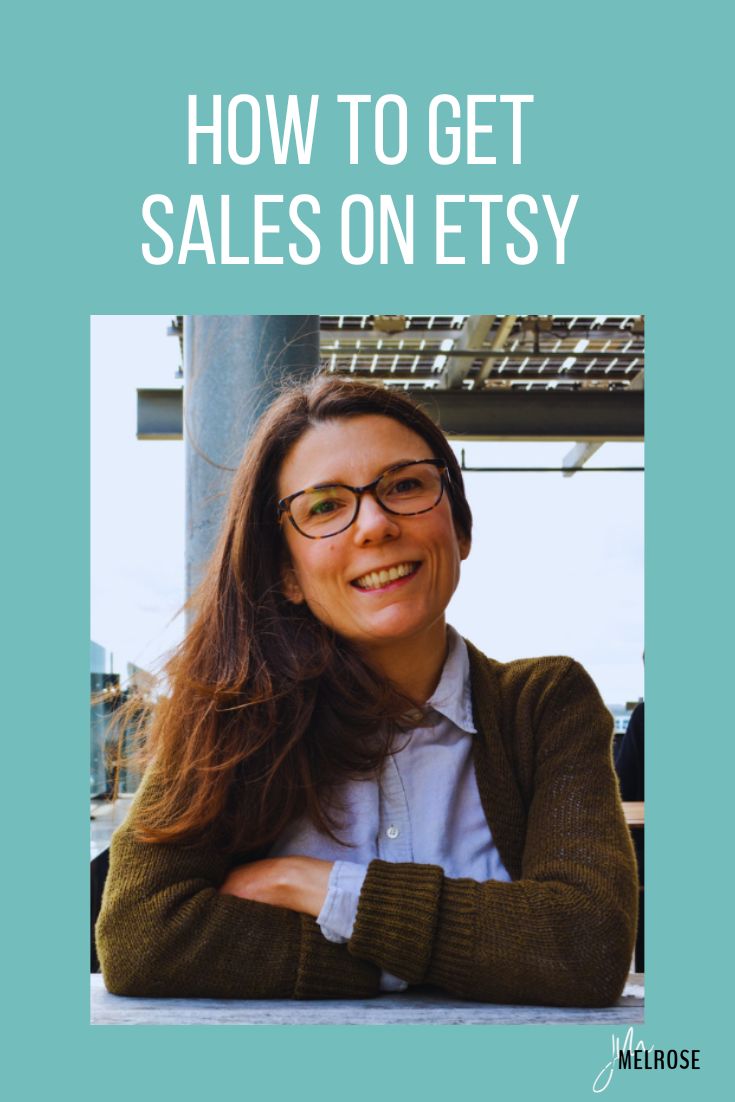 We are going to talk about how to get sales on Etsy, how to do keyword research for your Etsy products, and how you decide on digital products for Etsy to make money. We also discuss some online tools to help you find the products to sell.
IE 341: How to Get Sales on Etsy with Sasha Hutchison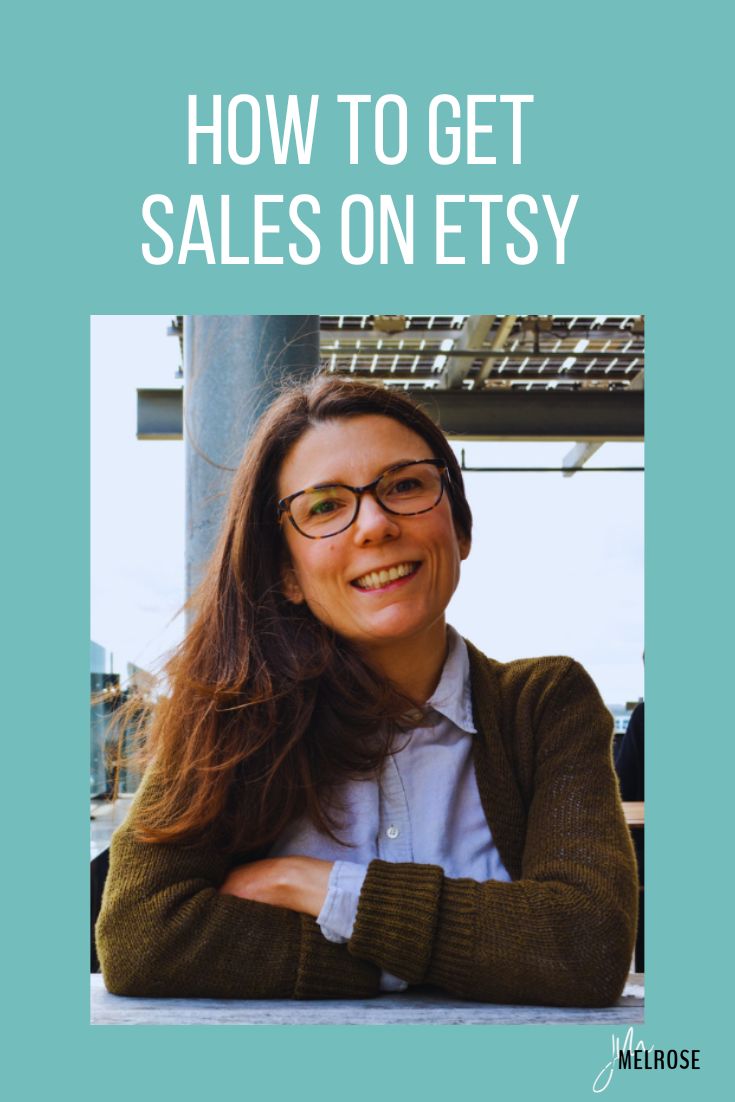 Sasha is a 6-figure a year business owner and top 1% seller on Etsy in the digital products space. She creates products and courses that help people, just like you, make more money and more sales.
How long does it typically take to get your first sale on Etsy?
On average, it can take 1-3 months to make your first sale on Etsy.
A lot of people give up too quickly because they don't realize that just because you make a product, it doesn't mean someone has to buy it.
Every time you create a new product, you are getting better and more experience.
You can start with the things you know and are familiar with.
Do keyword research to make more sales. You will know better what customers want.
If you are guessing and not using the tricks of the trade to do it strategically, then it can take even longer.
What have you found are the best things to sell on Etsy?
Printables are one of the best things to sell on Etsy. The margins on printables are extremely low.
People sell craft supplies, physical products, digital products, and even vintage or resale items. Some people are selling beads.
The people making the most money on Etsy are selling at low prices and high volume.
As you are trying to decide what to sell on Etsy, think about both the wholesale cost and the margin.
With digital products, the margin is on average 80%. Physical products can have a profit margin as low as 20%, after the cost of making it, including your time, and the materials needed.
Sales Revenue – Expenses = Profit

Profit / Sales Revenue = Margin.
You will only make digital products once and you can sell them forever. Digital products are sitting "in the cloud."
You do not have to have physical inventory collecting dust because it is not selling. There are no supplies that need to go into digital products, only the time needed to create the printables.
Digital products are the best thing to sell on Etsy because the margins are so good.
What are the steps to take to start selling on Etsy?
Opening an Etsy shop costs zero dollars, which is a great benefit of using Etsy.
When you are starting an Etsy shop, keyword research is imperative.
You will use the Etsy name checker to find a name that works for you.
Make the name of your Etsy shop easy to spell and easy to remember. Otherwise, people will not be able to find you on Etsy.
You can integrate Etsy with your Google Analytics to see how people are finding you on Etsy. That will show you what people are searching for.
Next, you will identify the product that you want to make.
The most important thing you will need to do is market research to ensure there is demand for your product on Etsy. You want to make sure you don't have a unicorn product that no one is going to buy.
If you do have a product that may not be in demand, then brainstorm to figure out how you might be able to create it differently so that it might sell better.
For example, instead of a 50-page workbook, which won't sell well, turn it into a planner.
You want to make something that has mass appeal because that is you have high volume.
When you have identified the product you want to sell, go to keyword research tools like eRank (data from both Google and Etsy) or Insightfactory (Etsy data specific).
eRank has a free version but the $5.99 version is great too. This is a powerful tool that you need to invest in for the success of your Etsy business.
You want to check for high search volume and low competition. That is your number one goal because the "riches are in the niches."
You want to capture the most leads you can with the keywords that you find. You can also collect email addresses to get people on your list and sell them products later.
What are your top tips to successfully sell on Etsy?
Do keyword research first.
Do data analytic research.
Don't be hard on yourself.
Keep it easy. Go for low-hanging fruit that is an easy win. Stay within the expertise you have first and then learn new skills to do more complex projects.
Start with one-page projects and quickly add products. The more products in your Etsy shop, the better chance you will have to be found.
Don't worry about creating 10 images for your products unless you have physical products. Make it easy with only a few quick images to save time.
Sometimes, PLR templates ("private label rights" templates that you can brand and sell as your own) are great but they are not selling. Don't create anything without doing your research.
This business is about your time so you don't want to waste time and be frustrated.
What is the biggest mistake made when trying to get sales on Etsy?
The biggest mistake sellers make is creating products that they love because they want to make them. While that is fun, you cannot get upset if no one buys your products.
You want to identify who your customer is and what they want to buy. Know your customer avatar and whom you will market to.
Another mistake is creating very niche products.
You can be product line specific and create 5 different products for that product.
For example, you can create a scavenger hunt and then create different scavenger hunts based on the seasons of the year. You will then use the same template over and over.
While finding a blogging niche is important, it doesn't matter as much for Etsy.
Be sure to download the free 30 Fillable Product Ideas by Sasha Hutchison. This product includes 30 fillable printable product ideas you can sell to make more money with your digital products business
Action Steps: