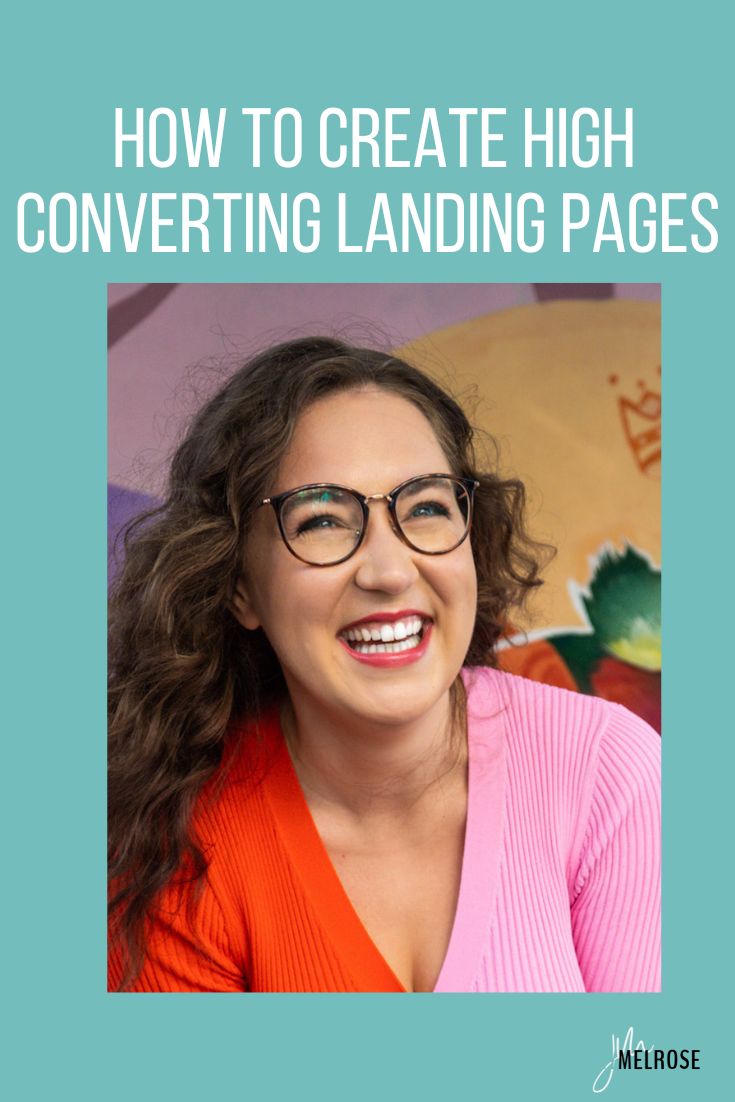 Learning how to create high converting landing pages is important to increase your leads, create better experiences for your customers, and convert a higher number of visitors to buyers. Learn how to create these pages on this podcast.
IE 343: How to Create High Converting Landing Pages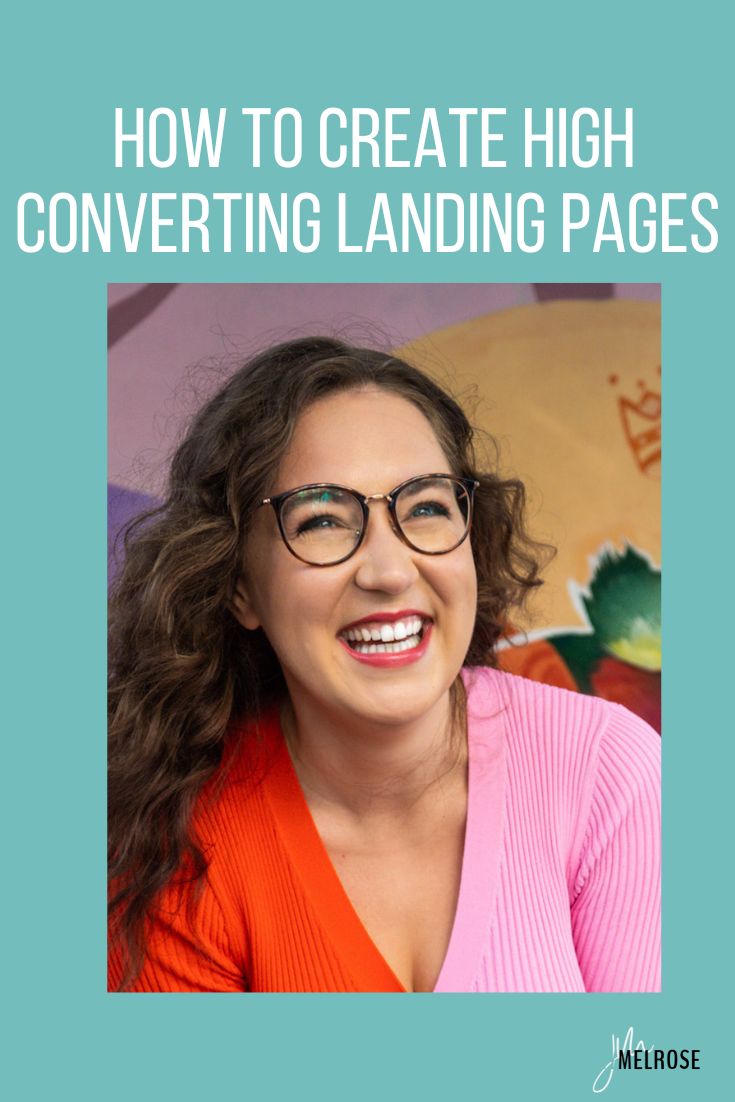 Sandra van der Lee believes that words have power. She has a copywriting business and predominantly writes conversion copy for (online) businesses. You can learn more about her love of oxford commas and sharks (along with information about her services for writing sales pages and email copy) on her website Damn Copy. You can buy Sandra's templates to write your own high converting copy without the cost of a custom copywriter.
What makes high converting landing pages?
The collaboration between good design and good copy is important the most obvious for a high converting landing page. Alignment is very important.
What does your audience want and need from you? It doesn't matter what you have on the page, if it is in front of the wrong person, it isn't going to convert well.
The latest trend using different kinds of media on your page; private podcasts, little audio summits, mini trainings, and tools. While those are good, it is just as important to be highly strategic about who your audience is and what their needs are.
How do they like to consume content?
What are you selling after they opt-in?
You need a sales funnel and the next step you are taking your audience to. What action are you trying to get them to take next? What do you want them to buy?
While the look of the page is nice, the words are very important.
Are you hitting the audience's

pain points?

Have you inspired them to take action?

What are the

benefits?

What is the customer going to get?

What are the results they

will see as opposed to where they are currently?
What is the structure of a high converting landing page?
While people assume that their software is already set up with everything they need, there are specific things you want to ensure that you have on your landing pages.
Juicy headline about the product

Mock-up of what is inside (make this pretty!)

Description of the what + why

Testimonials

Opt-in or freebie

Mini-Bio (unless they are already in your audience)

Final Call-To-Action
Your bio should include professional aspects but be sure to include fun facts about yourself too. What are you passionate about? Afraid of?
Your audience wants to know what you love and learn more about your personality.
How are you unique? How can you get your audience to connect with you differently than everyone else?
Do not let this section be boring! People want to know, like, and trust you. They want to know that they would go have coffee with you.
Should your homepage be a landing page in order to grow your list?
YES! You can add this directly to your homepage, both at the top and the bottom of the page. You can have them sign up for a general newsletter or a specific opt-in.
A home page is like a dating profile. "Here is what I am about. Here is what the relationship will look like."
Customers are not immediately ready to buy your highest selling products or services. Your opt-in should be more general.
It doesn't have to go into a funnel. It can just be an overview about the things you need to know in order to buy certain products.
Always have this toward the bottom of the home page. We often call this the squeeze page. You have one opt-in near the header and you have another one in the footer.
The purpose is to get them on your email list so you can continue to nurture the relationship.
Funnels do work because people usually buy from you when they are on your list. Do not wait until you have the perfect funnel or the perfect opt-in.
Go ahead and stick the general newsletter opt-in at the top. It can simply be a button that says "Get the newsletter." That is all it has to be.
As you figure out your sales funnel and products, you can make your opt-in more specific.
What is the difference between a high converting landing page for email and a landing page for sales?
The sales page is a lot longer than a landing page. There is a trend to make the sales page a longer page.
However, some people will not download your information if it takes too long to read. Respect and honor people's time.
Your sales page is the best salesperson in your business. People find out about your story and the journey they will be going through.
While sometimes, very simple works, you want to add some other details and specificity about your product.
Conversion rates show that a longer sales page converts better but most of the time, when people are at your sales page, they have already made a decision.
The next questions they have are "When does it start?" and "How much does it cost?"
For smaller products, you don't need a lot of copy. It needs to tell the story, not be repetitive, and perhaps have the benefits listed.
What is the biggest mistake made when creating landing pages?
The biggest mistake for creating landing is to avoid making them because you're overthinking it.
Even a bad landing page is better than no landing page. Do not overthink it.
Put it out there so you can get responses that will enable you to make decisions.
How can we write better copy for a landing/sales page?
Spend 35-40 minutes coming up with the following:
What are my words to describe things?
Do I host webinars, online training, master classes? What will the name of that be?
Make a list of brand words and descriptives.
What are my values as a brand?
How do I speak?
Use the way that you talk about your product to others as your sales copy.
When you are clear and distinctive, you will use specific words to describe things, headlines that express the voice you want to use, etc. and that is helpful to your audience.
It can be easier to speak to your customer avatar and talk about the pain points, what they will overcome by using your product, or telling your story. Then, use that transcription to help create your page.
You want to think about your avatar's dreams, aspirations, and things they want out of life instead of what they drink at Starbucks.
Typically, your avatar is someone in your real life that you have patterned your product around.
A few useful questions might be:
What am I NOT supposed to say about this?
What is everyone secretly thinking but is afraid to ask? Say that!
There is something magical when we come out and say the things that everyone else is scared to. It helps you create your unique voice.
It helps customers feel like you are a "fly on the wall in their house" and you are talking directly to them.
When you are authentic like this, it gives people permission to show up and be themselves too. Talk about the deep, dark secrets and desires.
Most people try to be general and not offend anyone. That makes your copy bland.
Be who you want to be and have your own voice. Say what you want to say.
This helps people authentically connect with you because you are human and are going through the same things they are.
You may get some unsubscribes because of showing up bolder and more open. However, you will also be able to better target your audience.
As long as you are clear and have peace with your thoughts and decisions, you will also be okay with criticism.
If you are unsure about your topic, then people who don't respond kindly will hurt your feelings easier. Make sure you are comfortable with the amount you share before you do it.
That human aspect will resonate with your audience.
Elements of a High Converting Landing Page Checklist
Get Sandra's PDF, Elements of a High Converting Landing Page Checklist, for a summary and example of creating landing pages without over complicating the process.
Action Steps: