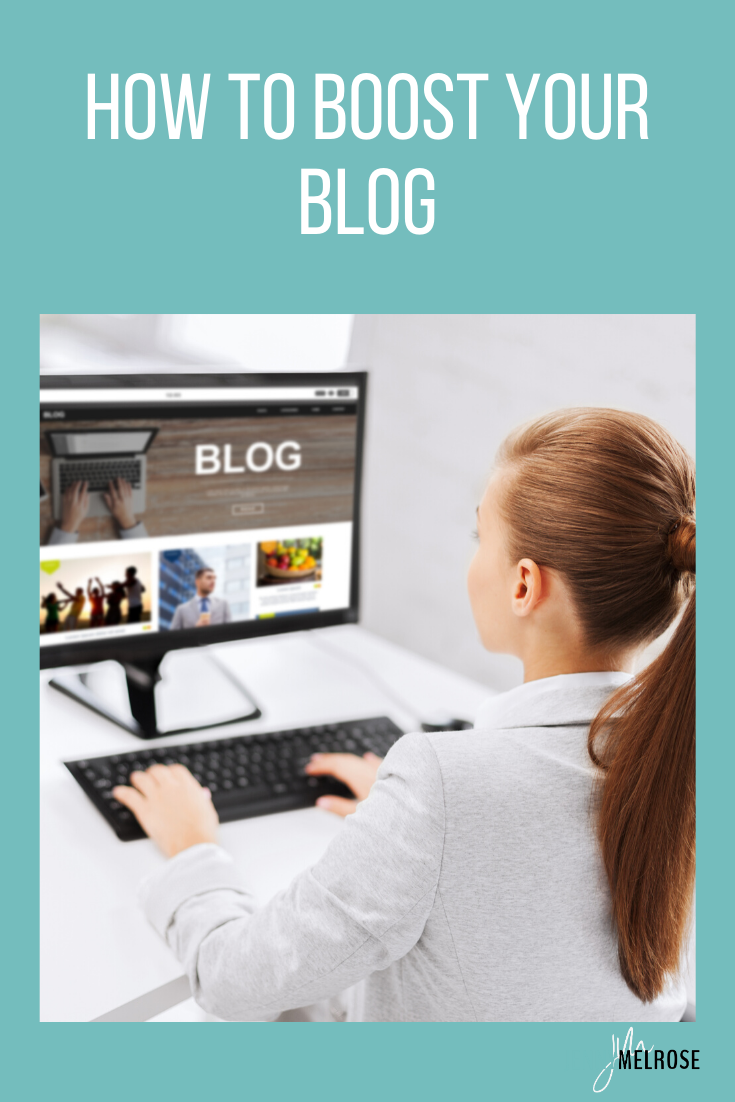 In order to get your content seen you need to be thinking about how to boost your blog traffic and we're offering simple ways to get it done.
IE 168: How to Boost your Blog with Kris & Katie Kimball of The Blog Fixer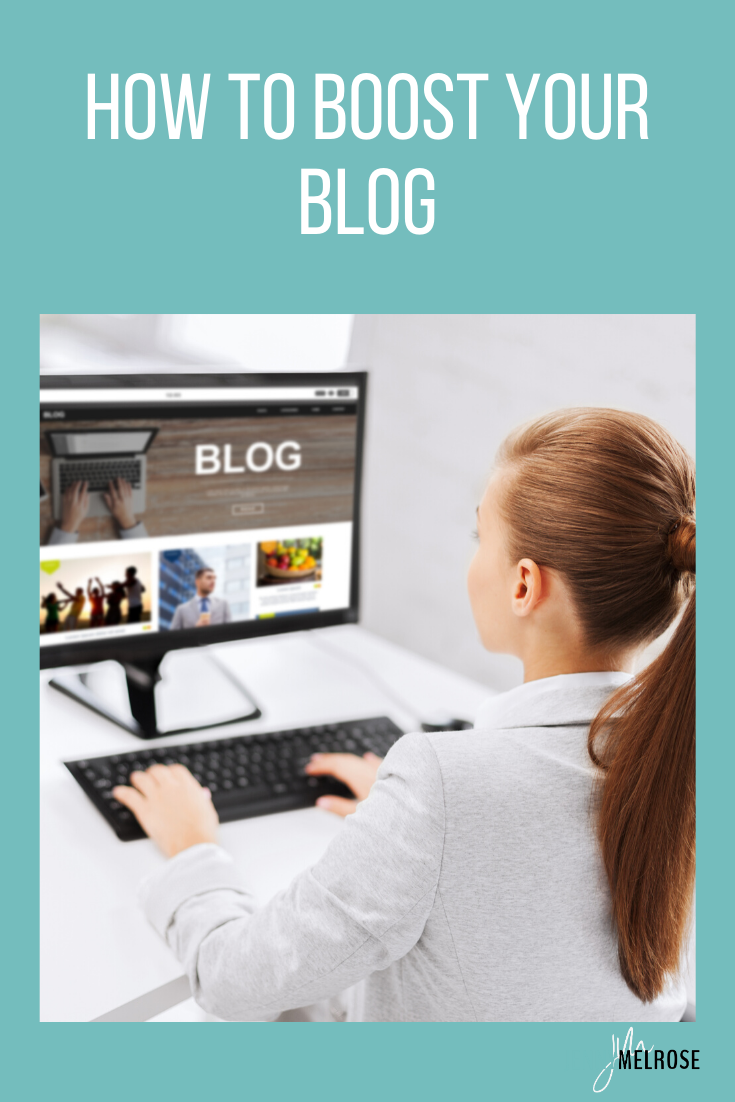 As bloggers, we all have those tasks that we hate: mostly the technical stuff. And we have the parts that we love: creating amazing content, creating beautiful graphics, and interacting with our audience.
In today's episode, I am chatting with Kris and Katie Kimball of The Blog Fixer.
They strive to automate and handle the technical (and boring) things that bloggers tend to dislike, which allows bloggers to focus on what they love. Their business has helped over 3,000 WordPress sites at this time.
Katie, Kris's wife, is a teacher by trade and has been blogging for 11 years. She loved writing and being able to help others on her blog, Kitchen Stewardship, but disliked the technical side of things. That's where Kris came in, with his background in software development.
Creating a No-Follow Plugin
In 2011, Google came out with their "no follow" rule, which said that all links that were monetized had to be tagged as no-follow links. T
here weren't any tools available to make this easy for blogs with lots of links, like Katie's. Kris knew how to write code, so he created a WordPress plugin to solve the problem.
The first time they ran the plugin, they were able to "no-follow" over 21,000 links on Katie's blog. This would have taken weeks for Katie to do manually.
Understanding Page Speed
Lots of bloggers run their blog through Google Page Speed or other software and get a "bad" grade on their page speed… but it doesn't actually mean your page is loading slowly.
The best way to see how your page is loading is to sit in front of your website just like your reader would and see how it loads for you.
Find out what PHP version your site is running on. Send an email to your host support and ask. If you're on version 5, you can have them change you to version 7 and get a nice website boost.
Your host matters. Using a poor host can cause your site to load slowly. You can get a performance boost by upgrading your host.
Plugin Paranoia
There are posts out there that say you should reduce the number of plugins on your site to increase page speed. Not all plugins are created equal.
You can have hundreds of plugins on your site that are lightweight and created well and they won't slow your site down, while one plugin that's too large will slow down the whole site.
The Blog Fixer's services are powered by a plugin, so some people don't want to add it to their site in an effort to protect their page speed. You have to remember that all plugins are not the same.
It's not worth getting rid of the functionality that you or your readers really like in order to get a slight page speed increase, because it might not be a huge change.
Your Links Are Your Neighbors
Kris gets emails that ask for him to add "no-follow" to all of their links on their website in order to prevent a Google penalty.
It's not good for your SEO to do this.
Google uses these external links to determine a lot about your website. They use it in a metric called "trust rank," which factors into where your site comes back in the search rankings.
It's important to use links that lead to good quality resources.
Your external links are like your neighbors, and Google uses that to learn more about your site and how they should rank you.
Having exclusive "no-follow" links on your website will look suspicious to Google and you will probably be penalized for it.
How to Get More Blog Traffic
All of us are trying to stay up-to-date with the latest algorithm updates. How can we improve our blog traffic with technical fixes?
In today's SEO, there is no magic fix to get a lot more traffic. Everything is important.
Your content.

(Are you answering the questions your readers have? The more thoroughly you are answering those questions, the better).
A relatively fast loading site.
No technical or HTML errors that result in display issues.
At The Blog Fixer, they can't write cool content for you, but they can help on the technical side of things.
They can give you a well-rounded, high-quality site. They can find things you might be missing when it comes to the technical side of things.
It will give you an extra boost of confidence in sharing your site, knowing that it looks great and runs smoothly.
A Website Audit
A site audit is checking your site for its weakness and figuring out where it can be improved.
There should be two sides to a site audit:
a content audit

a technical audit
The Blog Fixer does a site scan and they scan for 16 different common SEO/technical issues.
They include a content audit spreadsheet. It's a breakdown of all your posts and any issues you may have.
It gives you a nice overview of your website so that you can selectively improve things.
It's a post-by-post breakdown, which gives you so much information. It allows you to sort by word count and shows you any possible missed images or links.
The Difference In Plugins
A few years ago I had a plugin break on my site and it marked all of my sponsored links as "do-follow" links instead of "no-follow."
I spent 12 hours fixing links and only got through about 20 posts.
The Blog Fixer got its start with these "no-follow" links. They've overturned many Google penalty issues for bloggers.
There are two different ways a plugin can change content on your site:
The plugin I was using had a filter – this means the change actually happened while the post was being viewed. The changes were never saved, which means that the change had to be made every single time the page was viewed. If the plugin breaks, the change goes away.

The Blog Fixer software is permanently done in the database – this means the change only happens once and never has to be done again. You don't have to be worried about the changes going away or any Google penalties.
100% Done For You
Most bloggers don't have much time or interest in learning new software.
Kris realized he was far better off in offering services. Everything they offer is 100% "done for you." Their goal is to require as little of the blogger's time as possible.
Their team installs the software, configures and runs it and then sends you a report. This is a time saver and also keeps you from the frustration of trying to understand software that you aren't familiar with.
Giving Over Your Credentials
I know some bloggers are hesitant to give their back-end credentials out to a software company. If you are giving your credentials out, you need to make sure they are keeping them safe.
Kris has a background in banking, and so "security, security, security" has been drilled into him.
Your PII (personally identifiable information) should never be sent through emails or stored insecurely.
The Blog Fixer stores passwords in encrypted password-safe files. That's the first thing Kris teaches his team.
When you sign up for their services, they give you options for sending them your information securely instead of having to send it in an email. You can follow a step-by-step guide on how to get them your credentials.
At the end of the process, they send you a reminder to remove their admin access to your website.
Get a Free Site Scan
The entire process for The Blog Fixer can be completed in about one week. And then it only takes about 5 minutes of the bloggers' time to look over the information.
The Blog Fixer is offering a free site scan ($150 value) to my readers and listeners! Make sure you take advantage of this before May 1st. They will search for the 16 common SEO errors/problems and give you the holistic content audit spreadsheet.
If you have questions about the software or the free site scan, you can send Kris an email.
Action Steps: