As an influencer I get emails daily in my inbox asking me to share xyz about a fabulous new product that the brand just knows that my audience will love. This is not going to be a rant about how influencers and bloggers should never work for free or in exchange for product when it comes to sponsored posts. If you were looking for that, you're going to need to go somewhere else. This is a judgement free zone. Instead, I'm going to give you tools to turn a free sponsored post pitch into a paid sponsored post deal with a brand.
How to Turn a Free Sponsored Post into a Paid Sponsored Post with a Brand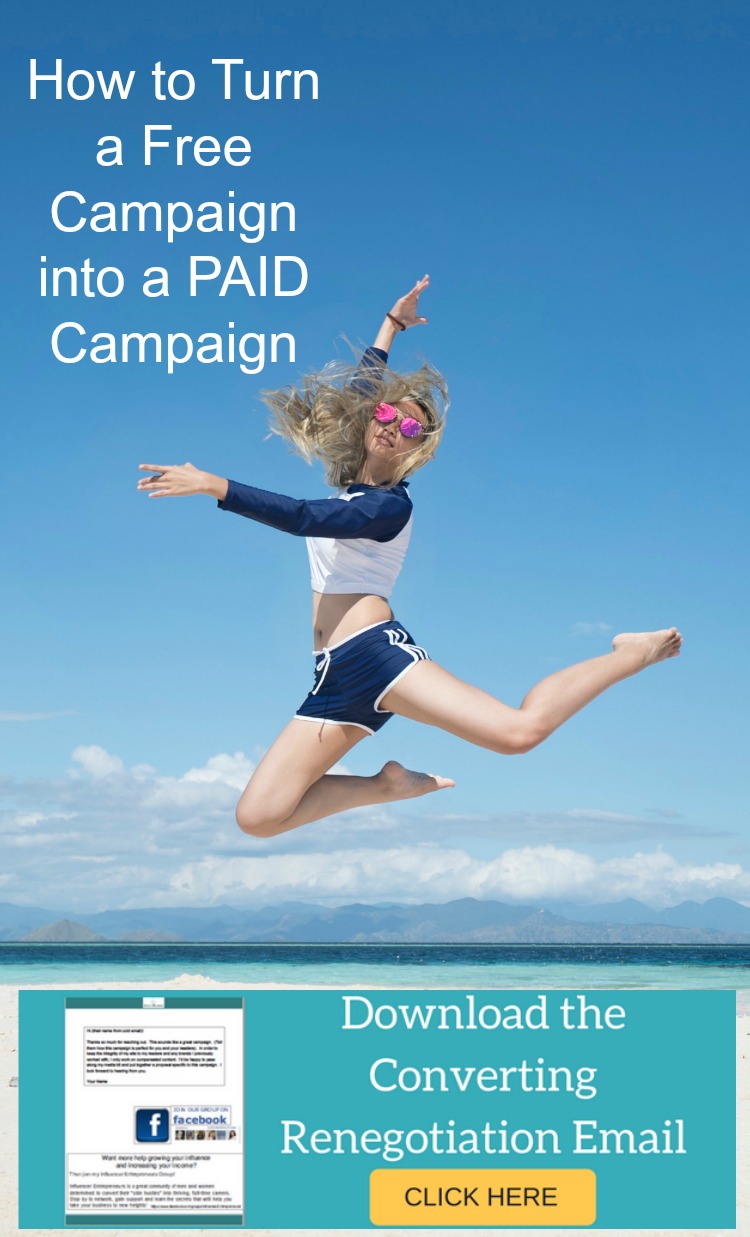 First off, I want to start by stating that every influencer and blogger needs to do what they have to for their families. I despise when other influencers try to shame newer bloggers into thinking that they are hurting all bloggers by working for product or even for free. We need to do more of lifting each other up and educating each other, rather than shaming one another. With that being said, I want to give you the specifics language to use when a brand pitches you to work for free on a sponsored post.
Professional and Polite Becomes a Paid Sponsored Post
I believe that it is the utmost importance that no matter what you decide is right for you, that you maintain a professional, polite relationship. The person that is sending you that email is a person and they need to be treated that way. I know that it might hurt your ego a bit to be asked to work for free on a sponsored post and I know all too well that you'd like to respond with something snarky about how you can't pay your bills with granola. This is not the time or place if you want to be taken seriously. Most pr agencies work with more than one brand and the agents also talk. It is their job to try to get publicity for their brand for as cheap as possible. It's your job to show them why you are worth getting paid.

Speak about Previous Experiences on a Sponsored Post
Often pr agencies are just given a list of emails to send out one blast attempt to get free marketing for a campaign. They don't know whether you have 50k followers on Facebook or 2 followers on Pinterest. They send out a bulk email to everyone. They'll sometimes even add the fact that if you create a sponsored post for them they'll share it to their followers, which can often be smaller than yours. Here's my advice, put your ego in your pocket and politely explain that you intend to keep the integrity of your site for any brands that you previously worked with. Letting them know that this isn't your first rodeo is important.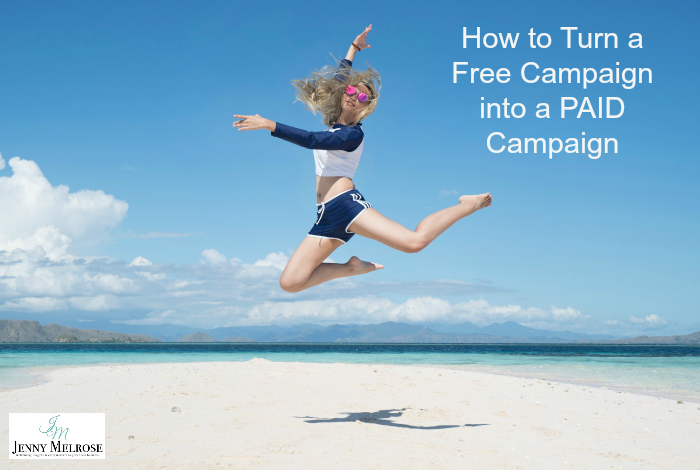 Know your Audience when Creating a Sponsored Post
If you can answer back with specifics about how their product would benefit your audience then they are more likely to take a better look at your site. Brands want to work with bloggers that know their audience. You should be able to tell a brand what percentage of your audience is female as compared to male as well as the age demographics of your audience. The more you know the more professional you will appear and the more likely a brand is to take you for the sponsored post.
Give a Call to Action to Land the Sponsored Post
In my Pitch Perfect Cheat Sheet I teach to always have a call to action of sending along your media kit and a proposal for their review. You should do the same when you are are replying to an email where the brand asked for you to work for free on a sponsored post.

I want you to stop deleting the emails from pr agencies where they ask for you to do something for free or for product in return for a sponsored post. Instead, I want you to put on your boss lady pants and professionally reply back to them.
That's it. It's that simple. Polite, professional and straight to the point. Not only has this email converted for me time and time again, but it has resulted in long term contracts because of it. If you're ready to increase your income by working with brands then be sure to grab my Pitch Perfect Challenge, where I'll walk you through who to reach out to and what to say when you do.