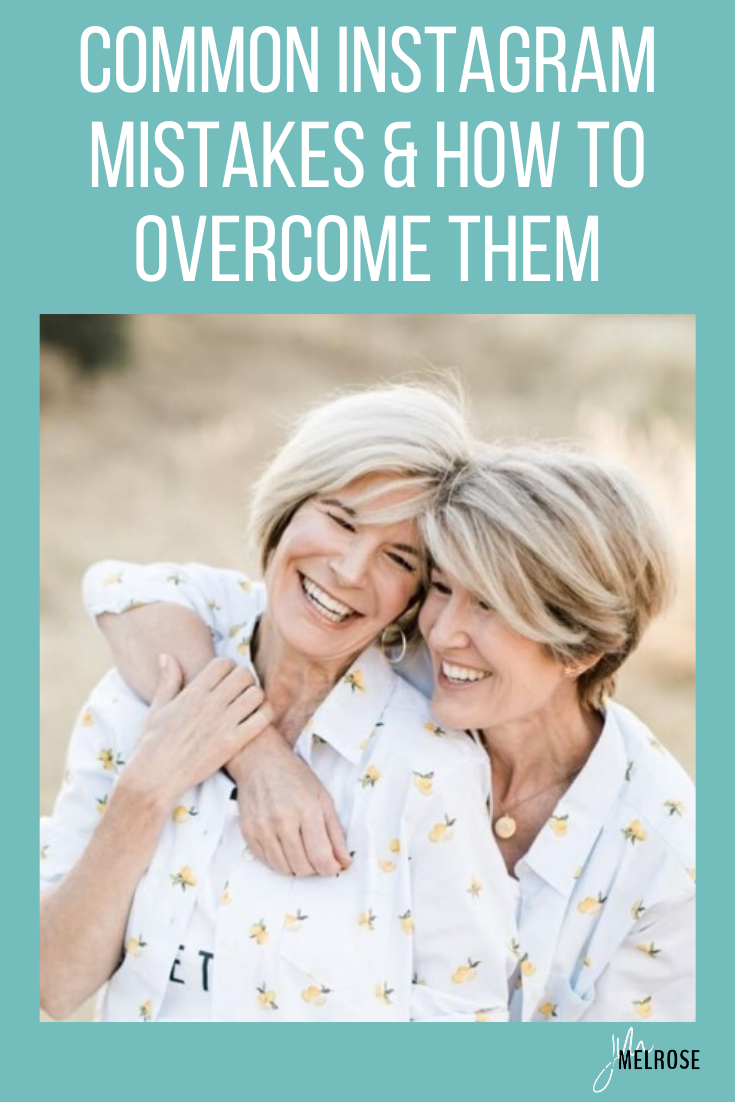 Instagram remains the hottest social media platform today, but do you know how to take full advantage of it and what it has to offer to influencers?
Have you tried to understand IG but you just can't quite figure it out? Do you think you're too small for IG to work for you?
Well, today we are getting some answers by talking about common Instagram mistakes and how to overcome them!
IE 170: Common Instagram Mistakes & How to Overcome Them with Julie Lancia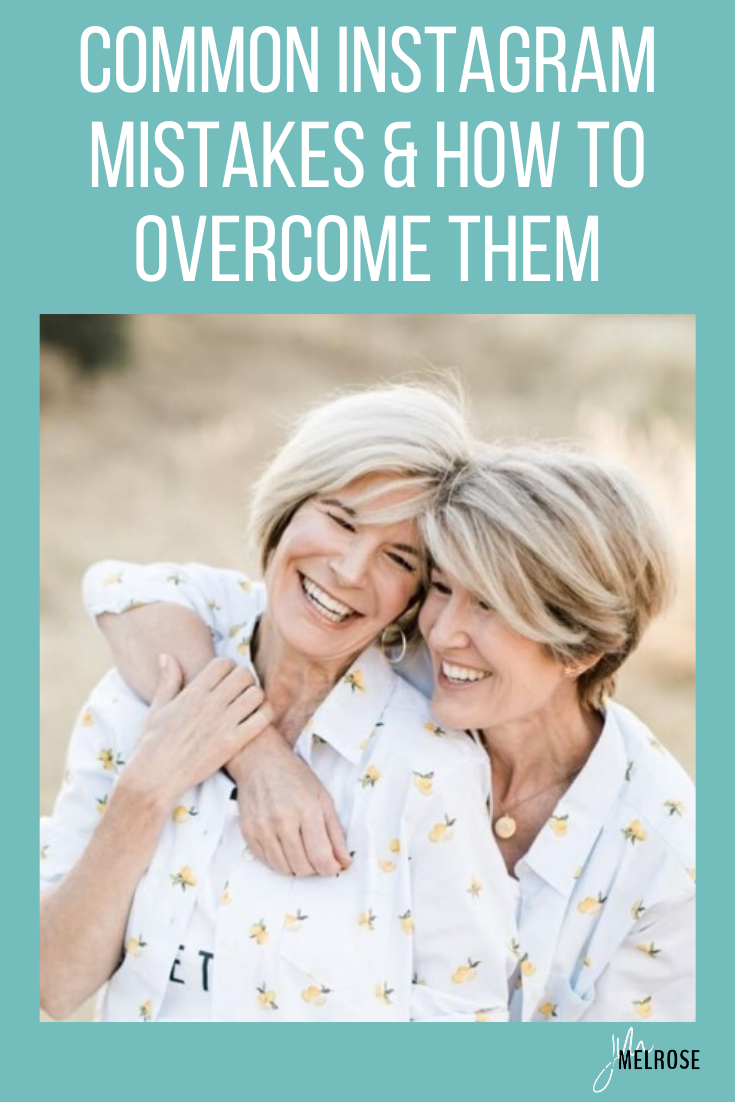 My guest today is Julie Lancia. Julia and her twin sister, Jodie are a partner team who run The Design Twins. Julie lives in Seattle while Jodie lives in California.
They developed and built their brand on Instagram in 2014 and 2015. Their Design Twins blog launched in 2016 and has continued to grow from there.
Creating Genuine Friends Through Instagram
Since they started on IG, Julie has grown her IG account to over 309,000 followers and Jodie has over 280,000.
The sisters fell in love with Instagram from the very beginning. They found the home decor community there and everyone was so nice. They were looking for friends and for them there.
They were not photographers or decorators, but they loved those things.
In the beginning, they worked, not to develop a business, but to be less embarrassed about the photos they were sharing. They were excited about the opportunity to hone their skills and craft. They wanted to become decorators, photographers, writers.
"We weren't trained in anything but boy, were we determined." ~Julie
From day one, they were more focused on connection than business growth and they still work on and value that today.
The Biggest Instagram Mistake: Artificial Growth Hacks
The biggest mistake Julie sees people making on Instagram is utilizing artificial growth hacks.
You need to be strategic and informed. If you don't have all the information and are not obeying the rules, you and your business will suffer.
Too many people seek out these growth hacks because they are impatient. Just because you see other influencers doing it doesn't mean it's right.
Doing this will take time and money away from what you actually need to be focused on and it undermines the health and future of your account.
You don't want thousands of followers who are not going to engage with you, are not your ideal person, who don't know, like, and trust you, and who have no intention of ever buying from you.
Don't do follow for follow.
Don't host large giveaways.
There are so many reasons why these artificial growth hacks ruin your chances of creating something valuable. Your engagement is suffering while your numbers are growing.
Your growth is dependent on engagement. Brands will not hire you if your engagement is low.
Getting rid of these artificial growth hacks frees you up to create meaningful content and build those authentic, engaging relationships that will benefit you now and into the future.
Being Real and Vulnerable On Instagram Stories
The main feature you should be utilizing on Instagram right now is video, through Instagram Stories.
You need to be interactive and show your face in order to bond with your audience.
Julie has heard many people say, "but I'm an introvert." You're not going to be an introvert anymore.
Julie and Jodie coach people out of that step-by-step. People on the other side of the camera are looking for a role model, not someone perfect and young who has it all together.
You need to be strong and show up for your followers every single day in stories.
Jodie says, "Never let the "add story" plus sign appear."
It can be so easy to avoid your stories when things feel hard and raw. We are all currently suffering in different ways through this global pandemic, and it can be easy to feel like you should be avoiding your Instagram.
That is exactly when your followers need you most. They need you to be open and vulnerable with them. You need to treat your audience as your friends.
Those vulnerable and raw Instagram stories are the most valuable stories you can share. Share how you are doing with your audience.
This will make them feel safe opening up to you. It all comes back to building that relationship with them.
The Instagram Cheat Sheet
Julie is offering my listeners a cheat sheet on exactly how to post on Instagram.
This cheat sheet is a very succinct but powerful list of dos and don'ts.
You can print it out and put it by your computer or wherever you do your Instagram posting so that you can reference it as often as you need to.
The sheet also has some secret best practices that people don't know about.
Julie is even re-printing the sheet for herself to make sure she's reminded of all the things she needs to remember when it comes to posting on Instagram.
You can find The Design Twins at their website or on their latest Instagram account where they share Monday-Friday on their stories. They share tips and inspiration, answer questions, and don't hold anything back on how to grow your authentic, engaged following.
Action Steps: