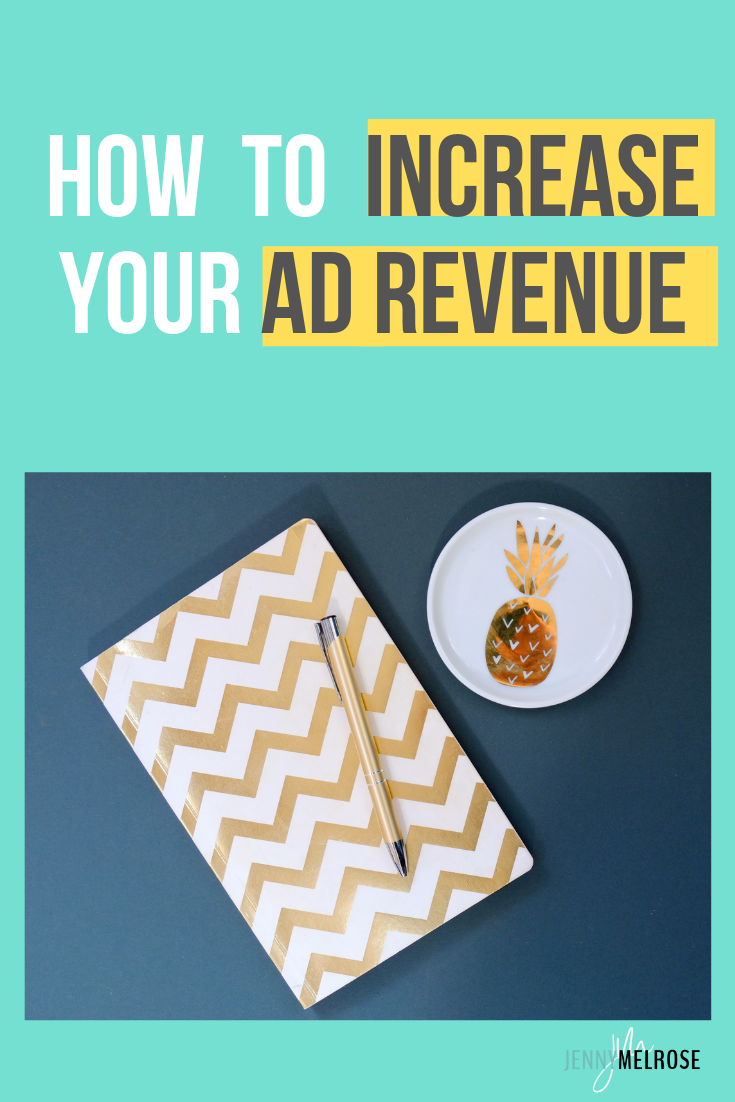 Have you wanted to know more about using ad revenue on your site and the best way to get the most out of it? If so, you are in luck because today I have Amber Bracegirdle here with me. Amber is one of the co-founders of Mediavine which began way back in 2004 as a website publisher and she is sharing her vast understanding of ad revenue with us.
IE 104: How to Increase your Ad Revenue as a Blogger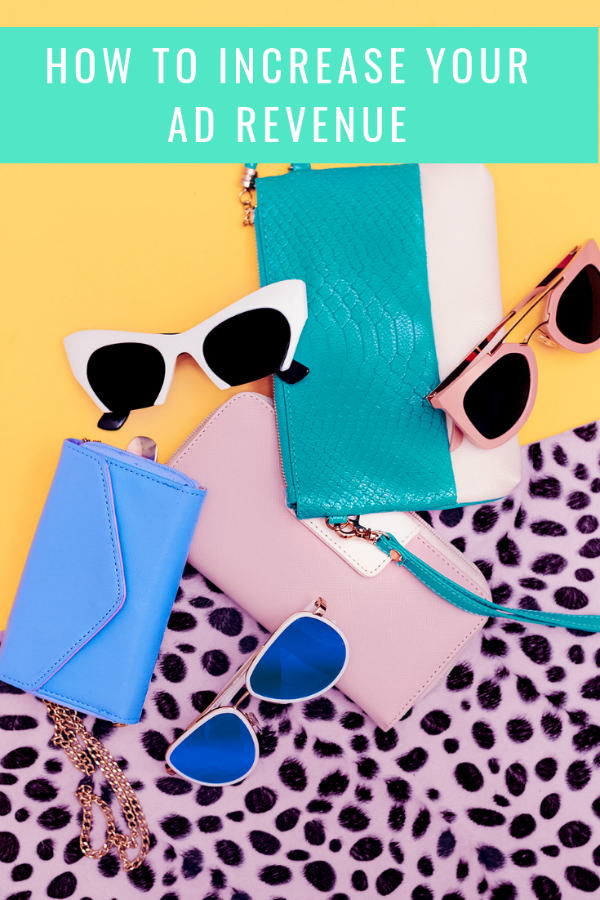 This is a sponsored post on behalf of Mediavine who is sponsoring Influencer Entrepreneurs Academy, which is a premier conference for bloggers in Charlotte N.C.
As a publishing company, Mediavine was struggling to make the most of their ad management company so they decided to build their own. Within two weeks they were earning more than they had been through their top earning ads with the other management company.
Through a series of trial and error using their own sites as the guinea pigs, Amber and her colleagues discovered the best way to display ads and how to make their software work for any site, no matter how big or how small.

How Has Ad Revenue Changed Over the Years?
I've been blogging for 9 years and Amber has been blogging for 11. We have seen many things come and go in the blogging world and things are always changing.
One of the big changes to advertisements is that the advertisers can now know when their ad is seen on your site. There is technology for these companies to be able to score the ad views and they are paying based on how many views their ads get.
When I started blogging, you wanted your ads above the fold. That was the most important thing to remember. Not anymore.
People are coming to your site from Pinterest or maybe they are a return reader, but whatever the case, they aren't waiting for your entire header to load before they start scrolling. Mediavine does not recommend running ads above the fold anymore. The viewability score for these ads is super low.
It is crucial to pay attention to your site speed when considering ads. Mediavine is experimenting with the ads they place not loading until the entire site is interactive in order to assist bloggers with their viewability.
CPM's and What You Need to Know to Understand Ad Revenue
CPM stands for "cost per mille" and simply put, it means the amount you get paid for every thousand impressions on your site.
A typical CPM can run anywhere from $1.50 up to $20-30 for video ads. Your average CPM will depend on the ad placement and your viewability score. Mediavine actually provides your average CPM right in your dashboard so that you always know what it is.
If you have Mediavine and you see that your average is in the $2-4 range, Amber says you should be happy with that. It's about as high as you can get for an average. To increase it, check your site speed and consider adding video ads.
Every social media platform uses site speed to determine how much of your content they show. Pinterest uses site speed in their algorithm as does Google.
Google has indicated from day one that it is all about the end-user experience. So, how do you practically apply that to your site? Make your font larger, your paragraphs smaller, and always check your site speed. Doing all of these things not only makes you rank higher in Google and get your content shown on social media, it also makes your ads perform better.
What Types of Ads Perform Best to Increase your Ad Revenue?
When you decide to place ads on your site, you have to consider a lot of things. If you're like Amber and me, you don't want a bunch of ads popping up in the reader's face every time they come to your site. But you also need the ads to bring in some income.
Amber mentioned earlier how much higher the CPM's are for video ads and I asked her to expand on that thought a bit more.
First of all, if you don't have video ads on your site, you need to ask yourself why. Ad management companies will pay out thousands of dollars more over the course of a year for video ads than YouTube.
Because your audience is likely 60-90% mobile, sidebar ads just aren't the smartest option anymore. You want ads within your content and at the adhesion space. (Adhesion is where the ad sits at the bottom of the browser window.) If you don't have content ads, Amber says you aren't monetizing your site anywhere close to what you could be doing.
Ad Revenue on Mobile
We mentioned that 60-90% of your audience is on mobile so how does that affect ads and content?
First of all, you have to have content ads on mobile. Your audience is scrolling way more on mobile than desktop so the ads need to be in there.
Secondly, when you break up your content into small chunks on mobile, you have a higher number of pixels which actually allows for more ads.
It is important to always keep your audience in mind in everything you do with your site so you have to decide how many ads are too many for them. Mediavine allows you to adjust the number of ads displayed on your dashboard.
I'm always telling you that you have to know your audience and this is just another area that you need to know them well!
Breaking Up Your Text to Increase Ad Revenue
One thing we have mentioned a couple of times is breaking your content up into smaller chunks. Now for some of us, those of us who aren't Millenials, we were taught to write in a certain way. We learned the five sentence paragraph and how to write complex sentences.
But when it comes to blog content, you absolutely have to learn and get comfortable with writing shorter paragraphs and breaking everything up into small chunks. The reader simply isn't going to read huge chunks of text, especially if they're scrolling on their phone.
Amber says this was one of the harder things for her to get used to but she offered a trick to help us out. She first used this trick on one of Mediavine's original sites that she is still in charge of content for, Food Fanatic.
Amber suggests that you read your content aloud to yourself as you are writing. Read it aloud and every time that you take a natural pause, hit Enter. Start a new paragraph for every natural pause you take and you'll find that you don't go further than about 1-2 sentences. This is the perfect length of paragraph for web writing.

How to Qualify for Mediavine
Because Mediavine is a premium ad management company, you do have to show a certain number of impressions in order to apply with them.
They want to see domains that are at least a year old with a minimum of 25K sessions in any 30-day period. Amber stresses that your first year should be spent on attracting your avatar and building up a loyal audience. Monetizing too soon is a mistake that will cost you money in the long run.
Using things like Adsense will slow your site down right at the time that you want to tell Google how great your site is and that they should send more people your way! Keep things simple and focus on growing your readership and creating tons of high-quality content for that first year at least.
Any ads will slow down your site so be aware that you will take somewhat of a hit when you install ads. Getting to that 25-30K mark in sessions makes the ad revenue worth the hit you will take in ranking.
Amber also says that you want to avoid doing too many round-up type posts. Google is cracking down on sites that major in round-ups and you will not be approved by Mediavine if this is the main type of content you provide.
If you have hit that magic number of 25K sessions on your blog, you can apply for Mediavine! Just go to their website and click the green button in the top corner that says, "Apply Now."
They also have tons of helpful articles on their blog and they do regular lives on their Facebook page. Amber also has a podcast called Theory of Content where she and her cohost talk about, what else, content!
Action Steps: